I am delighted to review the Push Over, for this post. For your information, this content may contain affiliate links. These will be clearly market with AF*
I love a mystery and there is nothing better than a murder mystery. The Push Over, by Daney Parker covers both of those things and is a gripping read.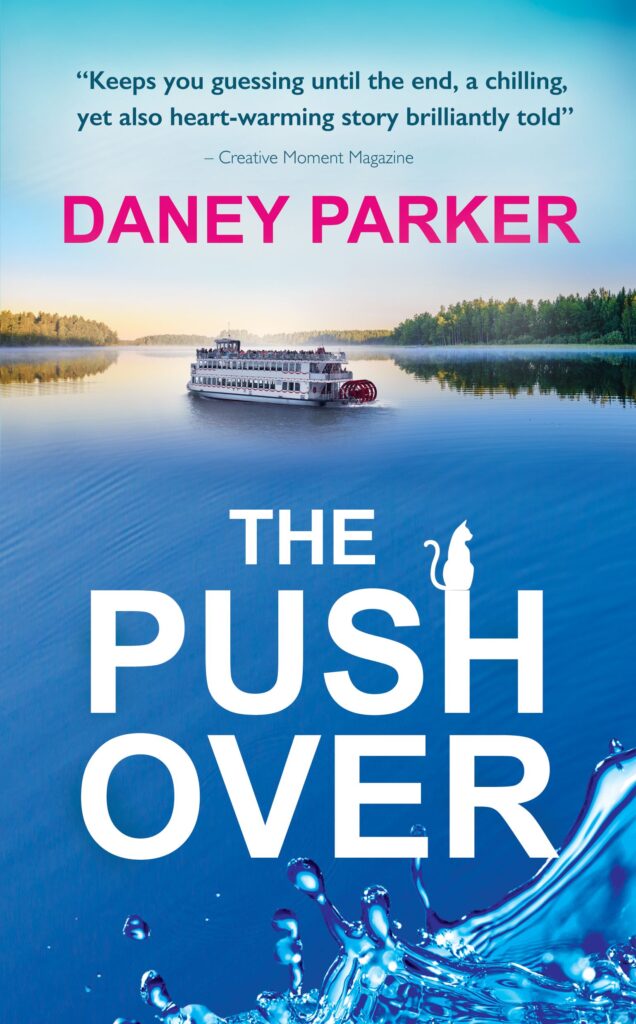 A murder mystery with a twist… we know who the murderer is, but who is the victim?

As reporter Grace investigates the killing of a cyclist, memories of another murder begin to possess her – the murder she committed…
Trying to comes to terms with the crime she believes she has got away with, Grace starts writing her confession. In this twisty-turny domestic thriller, we find out the reasons for the crime of passion that took place on Grace's wedding day. How each one of four possible victims pushed Grace to her limits, before she pushes one of them to his (or is it "her"?) death from the luxury cruiser where the wedding reception is being held.
Meanwhile, in the peaceful Surrey town where Grace works as a newspaper reporter, there are some strange goings on. Cats go missing, a cyclist dies, and it looks like these events could be connected to an old lady who befriends Grace, called Iris. Could there be two murderesses living within a few streets of each other?
The Push Over is definitely not a straightforward read, and there is a subplot as the main protagonist tries to manage the apparent consequences of her own actions, whilst also dealing with apparent the vile deeds of someone else as she works her reporter job. There is a lot of intrigue within the pages and Grace's story.
I won't tell you how this ends, but I can say that it didn't end how I expected it to, and I was both surprised and delighted that it isn't your usual grim or sad ending but rather a happy and unexpected one and sometimes, despite crimes committed, a happier ending is the best solution.
This is a page turner, and whilst I claim to be too old to stay up all night to finish a book in one long reading binge, I did that with this one and thoroughly enjoyed every page and twist in the story. The author is very creative and there is humour and interest throughout.
I would definately recommend you get your hands on a copy of this book. But don't check the end out before you start, just keep reading and it will all eventually make sense in the end and I promise you won't be disappointed.
You can grab a copy from Amazon here. (*AF) you know you want too…