Most people are aware of how dangerous carbon monoxide is, but don't always do anything about making sure their home is safe. Sharing a little advice on what we do in a collaborative post with Be Alarmed
So, one night about two weeks ago, I'm in bed, it's 10 pm at night, the children are asleep, LSH is out for a meal with his work colleagues, and I am just about drifting off to sleep… When I hear a "beep", just a single, sharp, beep.  I try to ignore it, but it goes again, insistently. I sit up and realize it's either one of our smoke alarms or the Carbon Monoxide alarm, telling me that it's the battery is running low and needs replacing as soon as possible. I got up, and went to investigate, and discovered it was our CO alarm that was beeping. I removed the battery, stuck it by the front door, with a post-it note on it, to remind me to get a new battery the next day. We actually have two alarms in our home, so I wasn't worried about any problems occurring overnight and us not being woken by an alarm, because the other one was still working.
CO or Carbon Monoxide is a very dangerous gas because it has no odor, no taste, and we don't know it's in the air until we either feel very unwell, from its effects, or could even dying from CO poisoning. I have always been "paranoid" about CO, having seen a family brought into the hospital where I did my first adult nursing experience, all suffering from the effects of CO poisoning, and very unwell. Thankfully, they were all ok, but only because a relative had called on their house, and had been worried when they had no response, had used the spare key to get in and found them all unconscious and called ambulances to come and help.
Ever since then, I have insisted we have an alarm, and in fact as tenants, renting, our landlords legally have to make sure we have working CO monitors in the property, which of course they have, and we check them regularly to make sure they are working and replace their batteries as needed. We also have a Gas Safety Inspection done annually, and the engineer that comes to do it checks that all appliances that use gas are in good working order, safe to use, and not potentially a CO hazard and that we have working CO monitors.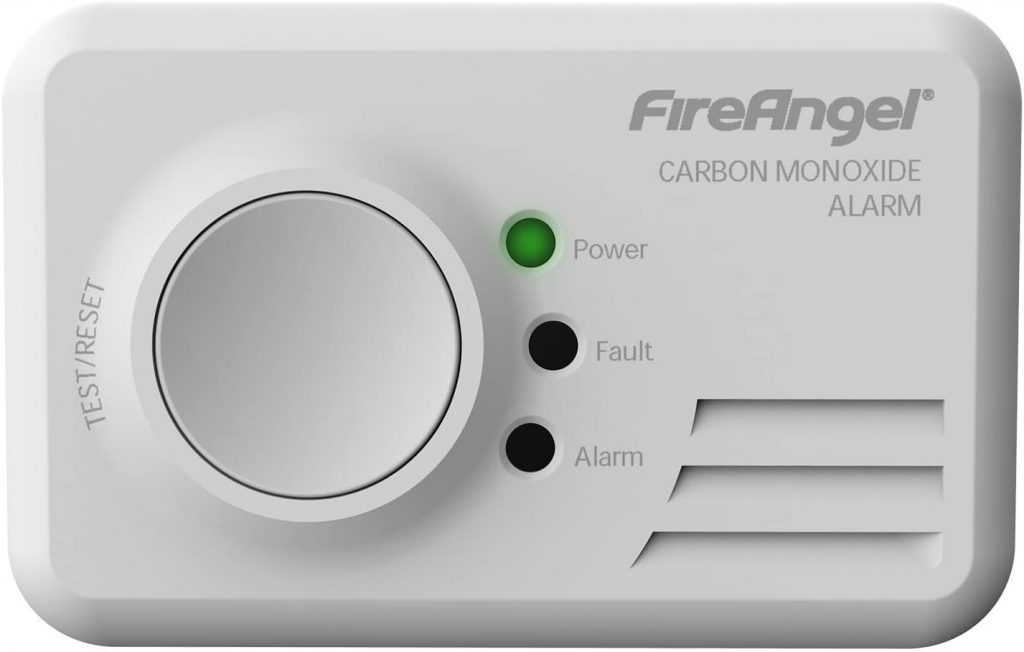 Carbon Monoxide – Be Alarmed!  is Energy UK's campaign to reduce the number of deaths and injuries caused by carbon monoxide (CO) poisoning by raising awareness of CO risks at home and encouraging everyone to install, maintain and test an audible CO alarm.
The campaign is funded by British Gas, EDF Energy, E.ON, npower, Scottish Power and SSE, in partnership with the Dominic Rodgers Trust. The trust was set up by Stacey Rodgers, who lost her son to carbon monoxide poisoning.
It is estimated that around 30 people die every year from CO poisoning and another 4,000 are hospitalized. The true number, however, is likely to be higher.
Carbon monoxide is known as the 'silent killer' because you can't see it, smell it or taste it. It can be omitted from everyday household appliances, such as a poorly maintained or faulty boilers or gas cookers.
Follow our simple ABC checklist to keep yourself and your family #COsafe
Fit an Alarm;
Test it regularly and make sure the Batteries are working; and
Have an up-to-date gas Check.
Taking these steps, and knowing the symptoms – such as nausea, tiredness, headaches or flu-like symptoms – will keep everyone at home safe
What is carbon monoxide poisoning?
The six main symptoms of carbon monoxide poisoning are:
    Headaches
    Dizziness
    Nausea
    Breathlessness
    Collapse
    Loss of consciousness
Carbon monoxide poisoning can affect people's mental ability before they are aware that there is a problem. Any effort that increases the body's need for oxygen only makes the problem worse, rapidly leading to collapse and potentially death. Find out more about the symptoms at our know the signs section of the how to stay safe page.
If you haven't got a Carbon Monoxide alarm fitted in your home, then you need to get one as soon as possible, if you use any gas appliances. It's simply not worth the risk of not having one and they cost as little as £15 and can be fitted easily. If you live in rented accommodation and don't have one your landlord MUST get one installed. 
It's just not worth ignoring the risk or pretending it won't happen to you…