It's no secret that we would like to add a 3rd small human member to the Mad House of Cats & Babies, and of course, these things don't always happen when we would like them to and sometimes mother nature needs a little bit of help. We have used other methods and kits to try and predict when the best times to get pregnant are, but were delighted to be asked to try out the OvuSense system, this time round.
There are many ways to monitor your body and see when the optimum time to try and conceive is. Your temperature rises during ovulation, then peaks then dips. Many women find this is a good way of seeing what their body is doing, when used in conjunction with other methods. Monitoring your temperature is a tried and true method, but can be really fiddly, because you are supposed to take your temperature when you first wake in the morning, at the same time each day, and oral methods of temperature taking can sometimes not be that accurate. If you are a light sleeper, wake in the night, are getting up with your children so you aren't getting consistent sleep, or your wake times vary, it can be a pain to try and record your temperature regularly to see what your body is telling you. I have been there and tried it, and gave it up quite quickly because I didn't find it worked that well for me.
OvuSense is a core temperature monitoring system that says:
"In just two weeks, OvuSense can tell you when you are going to ovulate, and then calculate the exact day for you, with 99% accuracy. Only OvuSense provides this much information about your personal cycle this accurately"
The kit comes with a monitor system, and a special sensor, that is worn internally overnight, then is inserted into a slot in the monitor, to download the data, which then is collated and tells you when your body is most likely to conceive. To quote a certain famous Meerkat…"Seemples". No collecting urine or peeing on ovulation predictor sticks, fiddling with thermometers before you have had your morning coffee, and no having to watch for signs or symptoms when you are busy and trying to keep track of everything else going on in life.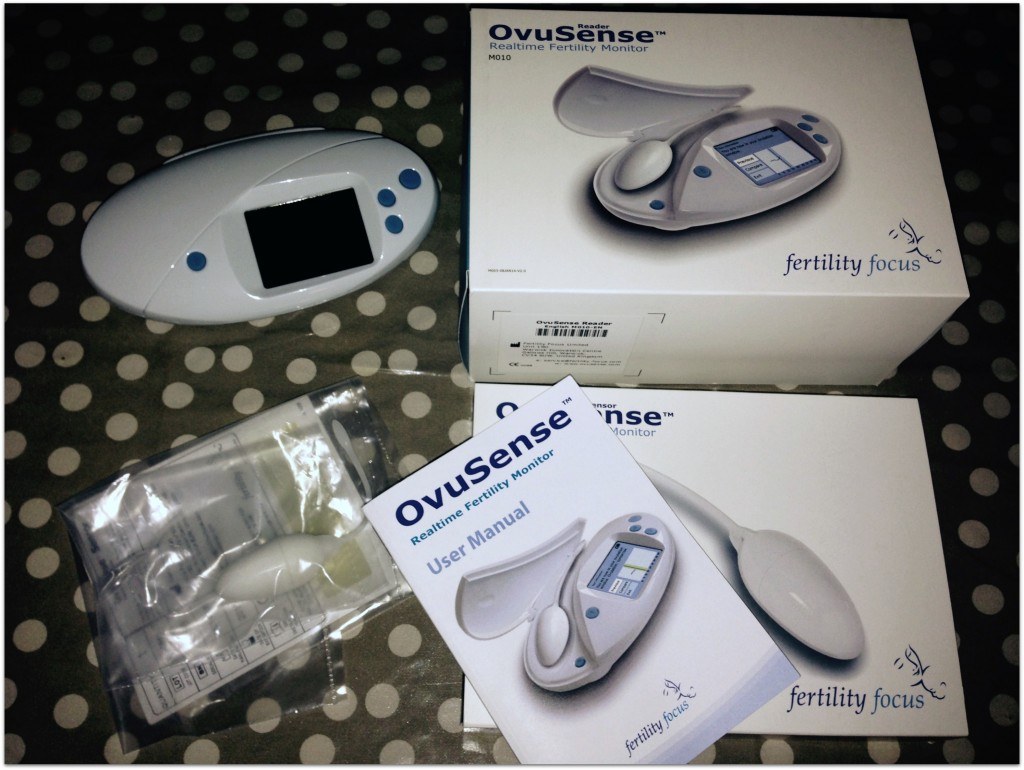 As we are on month one of using the system, we are in the "setting up" phase, where the sensor collects data about my cycle, and then works out the basics, so we know what is going on with my body. Over the next month or two, it will collate and be able to tell me when and if I am ovulating. I don't have a regular cycle, and my cycle is shorter than normal, due to a hormone issue I have, and I don't ovulate in the middle of my cycle like all the books say I should, so a system like this is ideal, for me, as well as many other women who have irregular or short cycles or aren't sure if and when they are ovulating.
I have to say, once you get over the initial "I have to wear this all night, internally" thing, the kit is very easy to use. Without going down the "too much information" route, it's very painless and comfortable to insert, much like a tampon, and if inserted correctly, you cannot feel it. You pop in in, before you go to bed, and take it out in the morning, wash it,  insert it into the monitor, which is very easy to use, and it collects the data and collates it. It takes your temperature, internally every 5 minutes during the night, and because it's not affected by external issues, is more accurate, and it doesn't matter when you wake up as that doesn't affect it. The amazing thing about OvuSense is that unlike other monitors and systems it will tell you when you HAVEN'T ovulated, rather than just giving you a rough estimate of when you may have, which is really helpful. You use the sensor during the first part of your cycle, until menstruation starts, and then you stop, until your cycle has reached the end of your menstruation phase and start using it again. The sensor is easy to use, as I have said, and clean, and is safe.
We actually took the OvuSense with us, on holiday, and it is light, and easy to pack, charge and use. You do have to be careful with the sensor, it is quite delicate, and needs to be packed carefully, but that wasn't an issue. The instructions for setting it up, using the sensor and monitor are easy to read and follow, and it is relatively fuss free to use.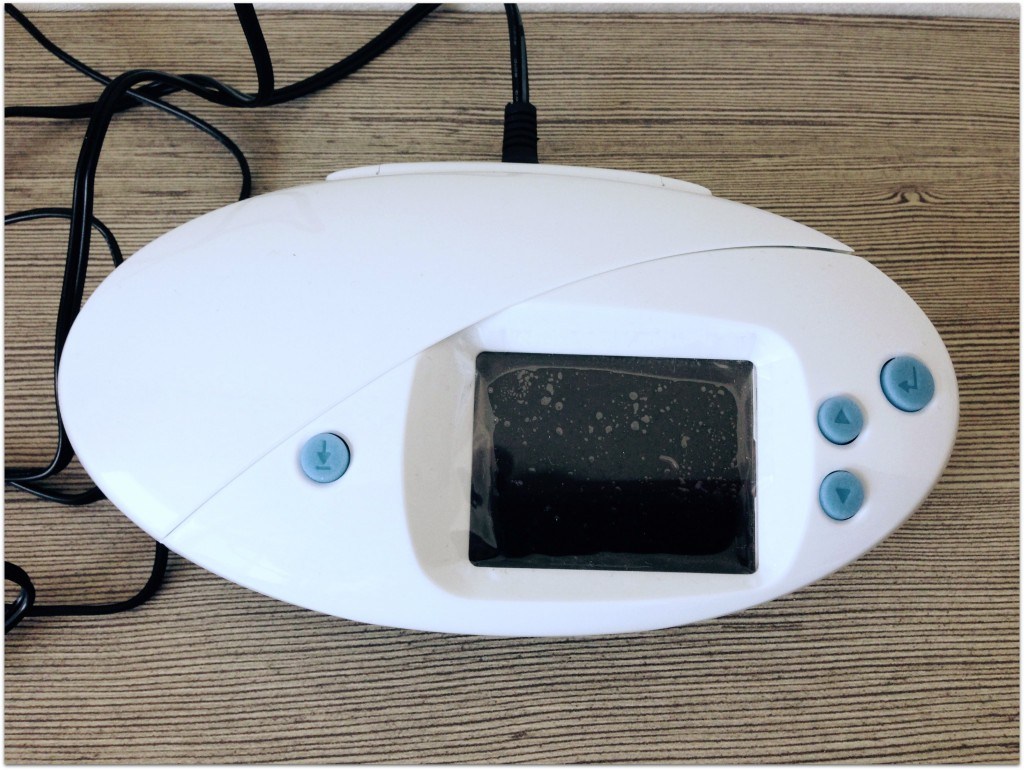 So far, into month one of using the OvuSense, I have to say, I am very impressed. It is taking a lot of the work out of trying to conceive, and whilst I do know my body fairly well, and can tell roughly when I am ovulating, it really is helpful in providing an accurate indication of what my body is doing. Hopefully in a few months time, we will be able to share some good news, if we are successful. I will be sharing how we are getting on, next month, with the kit, and my thoughts, once we have a complete cycle and know what's what. I would definitely recommend it, if you don't want to use other systems. Whilst the kit is initially an expense, you don't have to buy any extra sticks or parts, (other ovulation predictor kits can cost much more, when you are buying the sticks that come with them, on a monthly basis, and competitively, the OvuSense works out cheaper) and because it can be mains charged, you don't have to buy batteries for it.
So watch this space, and see how we get on, we shall see if OvuSense will help us provide a little brother or sister for Big Girl and Little Man, and if it does turn out I need the hormonal support that we needed to conceive both of them, then I will have useful and accurate data to show my doctor, which will be very helpful and hopefully speed up the process.