I recently acquired a brand new, rather posh iPhone 6. If you know me, you will know that my phone is almost an extension of me, and that I am pretty much reliant on it, for most aspects of life. I know that I can't totally protect my phone, short of keeping it in the box and never using it, but buying a good protective case was a start, and now I have Splash, which is a waterproofing spray, that when applied to the screen and buttons/outlet areas of the phone helps to make it water resistant.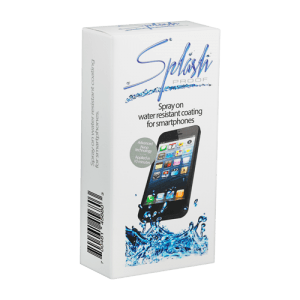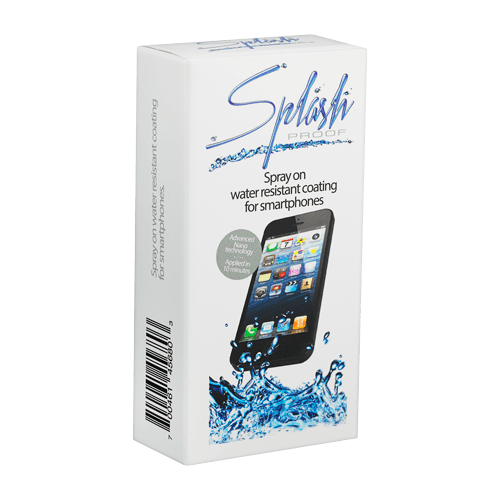 What does Splash do?
Splash creates a water resistant barrier around your phone which stops the water from penetrating the device & attacking the delicate components inside.
It's easy to use, and comes with the full kit needed to make your phone water resistant, within a few minutes of following the instructions included. It works on touch screen phones and tablet devices.
So, I haven't tested it, by deliberately getting my phone wet, but it does give me peace of mind that if I splash a bit of coffee on my phone, or if it gets a few rain spots on it, or one of my children handles it with wet hands, that it isn't going to be badly damaged and cost me a fortune to repair it. That can't be a bad thing. It's a very handy item to have, I have used it on our iPad too, and am about to also use it to protect LSH's phone too.
We have one bottle/Splash kit to giveaway, to our readers. Simply follow the Rafflecopter link and Instructions to enter. This is open to UK entrants only and ends on May 3rd 2015.
Terms & Conditions
1 Splash kit is available. Item will be sent directly from the company.
Winner will be contacted by e-mail and sent the item.
No cash alternative.
UK entrants only.
*we were sent a Splash spray to try. All opinions are our own*