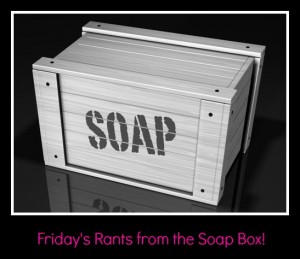 Dear parent in the park this week…
I'd like to point out three things to you:
It's illegal to smoke in a children's public play park.
It's illegal for children under 16 to be smoking.
Allowing your under age (and I know the children's ages) children to be smoking in a children's play park, around other children and families does not make you a "cool" dad. It makes you someone who is a) breaking the law, and b) a poor example of parenting to both your own children and others.
No one was impressed, in fact I think we were all rather disgusted and horrified…
Now I'm off to take my children to the pub to buy them a beer… Oh wait, that's illegal too, maybe not then! I guess discouraging my children from practices that are harmful for their health and against the law is the responsible thing to do, perhaps you have a logical explanation for why you allow your children to smoke, but I doubt it!
From an astounded parent who tries not to judge other people and their parenting but on this occasion feels judging is called for…