My babies are not so little now, but when they were babies we loved our Gro Baby Sleep bags. Both children slept in them, and I felt happy knowing they were warm, comfortable and safe.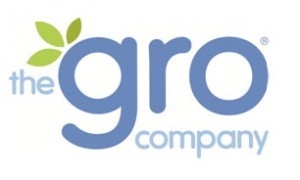 The Gro Company have a wide range of safe sleep products for babies, and things to help parents with their little one's sleep. They are endoresed by the Lullaby Trust, the safe sleep charity, and their products are carefully and beautifully desinged to help from newborn to toddler where sleep is concerned.
We have a Gro Clock, for Matthew, which we bought to help encourage him to stay in bed, a little longer in the mornings, when he moved into his toddler bed, from a cot. So many people recommended it to us, and he learned how to know when it was ok to get up and come and wake us, and when it might be time to stay in bed, just that little bit longer. We still rely on it now, to help him to not wake us up too early.
They are so simple and easy to use and well designed so they fit into the decor of any nursery or bedroom. The theory is that you set the clock to when are happy for you child to be "up" and the clock stays dark with night time faces, and stars to count down until it is time to get up. The clock changes to daytime, with a smiley sunshine, when it is time to get up. Simple but easy for a little one to understand. We just ask Matthew "what does your clock say?" and he knows it is still time to be in bed, not chattting to his not quite awake parents about lego, dinosaurs or how many bones are in his body, before we have had our morning coffee! 😉 Many parents, not just us, swear by the Gro Clock!
"The Gro-clock also comes with a beautifully illustrated book which helps to encourage children to stay in bed longer, which means more sleep for them and more sleep for you! "No more getting up at 5am!". It is this combination of the simple glowing images and the bedtime story book which has already made the Gro-Clock a phenomenal success"
We love our Gro Clock so much, and now we ourselves recommend it to other families.
We are very excited to have a Gro Clock to giveaway to one lucky reader of our blog.
To enter to win, you need to leave us a comment with your top tip to help toddlers stay in bed and sleep. As you know, we struggled with sleep for a long time, with our boy, and many parents do, so it's great to share helpful advice. It must be safe, practical advice (my grandma would have said "a tot of brandy in their night time milk" but that's not the sort of thing we mean!)
Then click on the Rafflecopter Link and complete the requirements.
Terms & Conditions:
No cash prize alternative
Entrants must complete all requirements to qualify
Entrants will be notified within 48 hours of giveaway ending to arrange delivery.