So recently we found out that our younger, slightly naughtier cat has been up to no good.
Our next door neighbor has turtle doves. He bought them as a gift for a loved one and they are very pretty. They apparently cost a lot of money. They are pretty, and do make a lovely cooing sound. However, Jasper, hunter cat (he's killed and brought home a squirrel before) doesn't think they are a lovely natural feature, he just sees dinner with wings, and has been spotted stalking them, and almost caught one last week. They fly over our garden and sit in the trees and on our fence and the fences of other gardens.
It's not just Jasper, lest you think he is the only criminal cat in the neighborhood, some other cats also have taken it upon themselves to make the turtle doves a meal. These doves may be pretty, but they are also pretty dim, and they tend to not really seem to be aware that there are four sets of claws and a hungry mouth of feline teeth about to descend on them, and they are pretty tame so they don't fly away. I live in dread of opening our back door to a neatly presented dead turtle dove, left for me by Jasper, and having to explain to the neighbor or pretend I know nothing about the decrease in their population.
So, our neighbor has asked if possible, that all cats could have a collar with a bell on, to try and make them a bit more noticeable to the turtle doves.
I am not an unreasonable person, the doves are very sentimental in value to them, so I understand.
I am however, not a huge fan of collars on cats. My vet doesn't rate them, thinks they are a strangulation hazard, and to be honest, Jasper is pretty good at getting his off. I also think if someone tried to steal our cats, a collar makes them easy to grab.
We have bought them the best, safest ones on the market, that come undone easily when caught, that are suitable for sensitive skin (Layla is a delicate flower, she doesn't react well to flea collar chemicals) and so far Jasper is tolerating his, sort of. Layla hates wearing a collar, and freaks out if I even try to put it on her, so I have given up. She doesn't tend to hunt much, any more so I am not going to force her.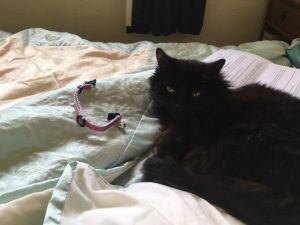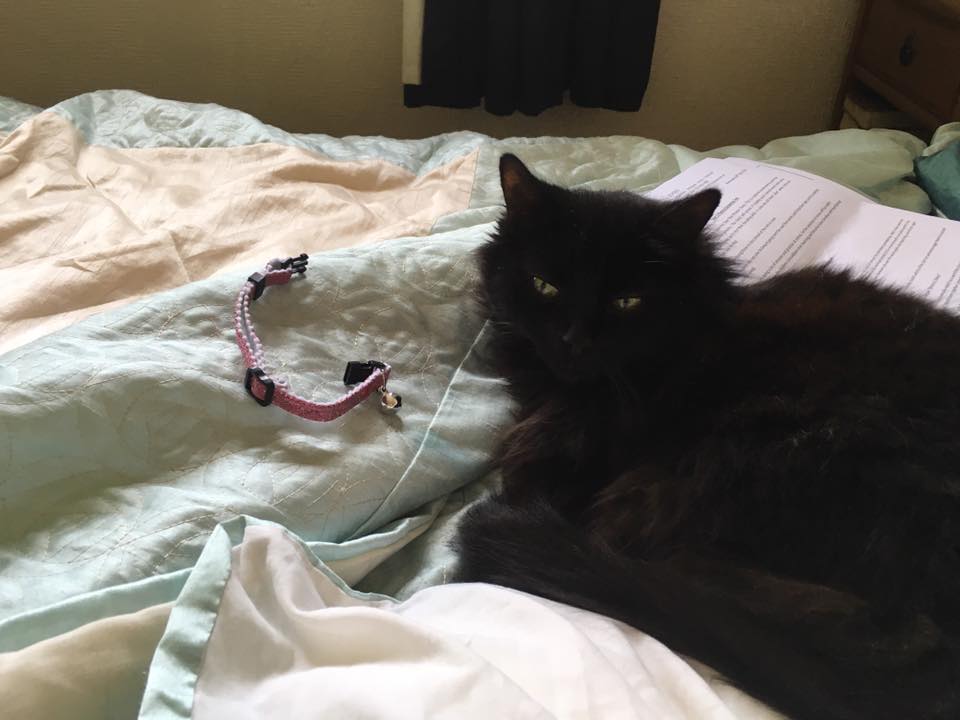 Seriously, human? I don't care if it's pink and sparkly, I am not wearing THAT!!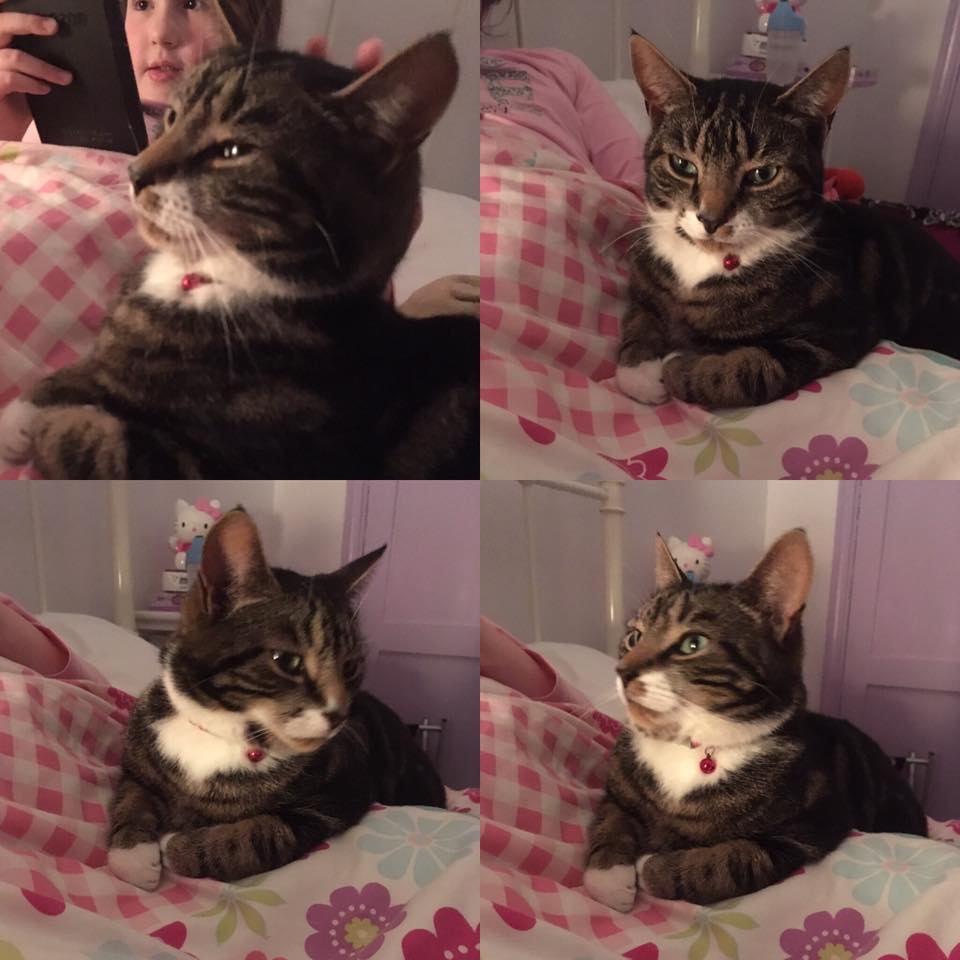 Apparently I am a very naughty boy and I now have to wear a collar so I don't catch the pretty birdies, those humans like to spoil ALL my fun!!
I would love to hear thoughts on cat collars and whether they should wear them and safety? Do you think cats should wear them, or are they a hazard. Is it just animal nature to hunt and not my problem if there are expensive birds available for the local cats to try and catch? Keeping Jasper indoors is not an option. He's a large, active, healthy male cat (spayed) who would go crazy if he was cooped up inside.
Don't forget to link up to Animal Tales this week, which I am hosting here, whilst Rosie is away. I am looking forward to hearing and reading all animal related news and seeing lovely photos…
[inlinkz_linkup id=635198 mode=1]