I pride myself on being relatively organised. I have a phone, a notebook, a diary, post it notes festooned around the house, and two children who know I often misplace my keys, and will remind me to check if I have them, before we leave the house in the morning.
However, I slipped up recently and forgot to book our babysitter for the evening, to be able to take LSH out for dinner, to celebrate his birthday. He's 21 again. 😉 We normally try and make an effort to go out and celebrate birthdays, with a meal, somewhere nice, but I forgot to organise it. Very much a fail on my part.
Thankfully Deliveroo came to my rescue.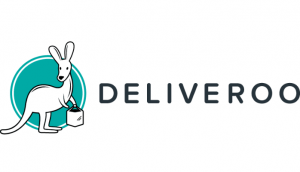 Deliveroo say "Get amazing food from an incredible selection of local restaurants delivered in an average of just 32 minutes."
They work with restaurants local to where you live, and using their app or website, you can pick and choose what you would like to eat, and have delivered to your door. It's like other food ordering apps, because you can choose from multiple places in the same order, so if you want Chinese food and your other half wants steak & chips, you can choose that.
I used the app, and found it incredibly easy to use and order our food. We chose on of our favourite Thai restaurant. Picked out what we wanted to eat, and chose my delivery time (after the kids were in bed, thank you very much!) and just like that, dinner was sorted, the birthday boy was delighted because he loves Thai food.
Dinner arrived on time (in fact it was five minutes early) and the delivery driver was very friendly and pleasant. Our food was hot and ready to go. The app allows you to keep track of your order and where your delivery is and how long it will be before it arrives. I admit, I was rather geekily keeping track.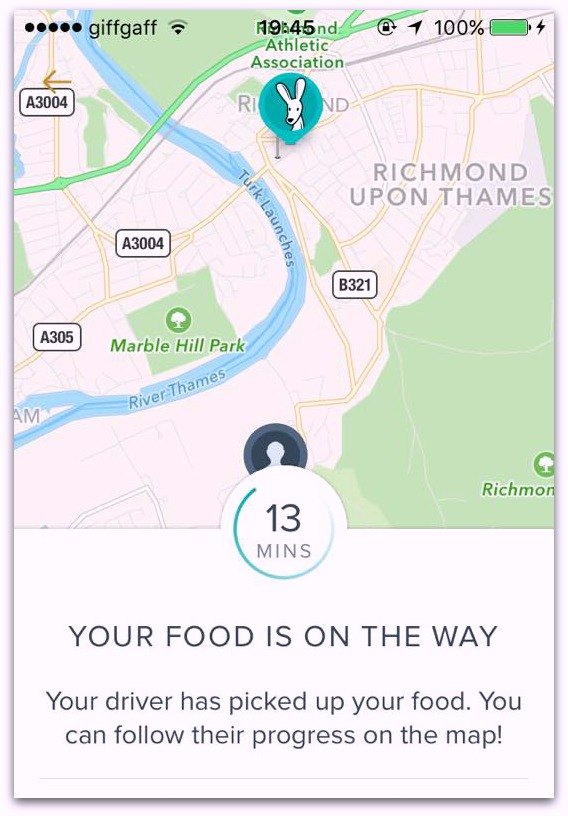 Stalk your dinner… It's on it's way!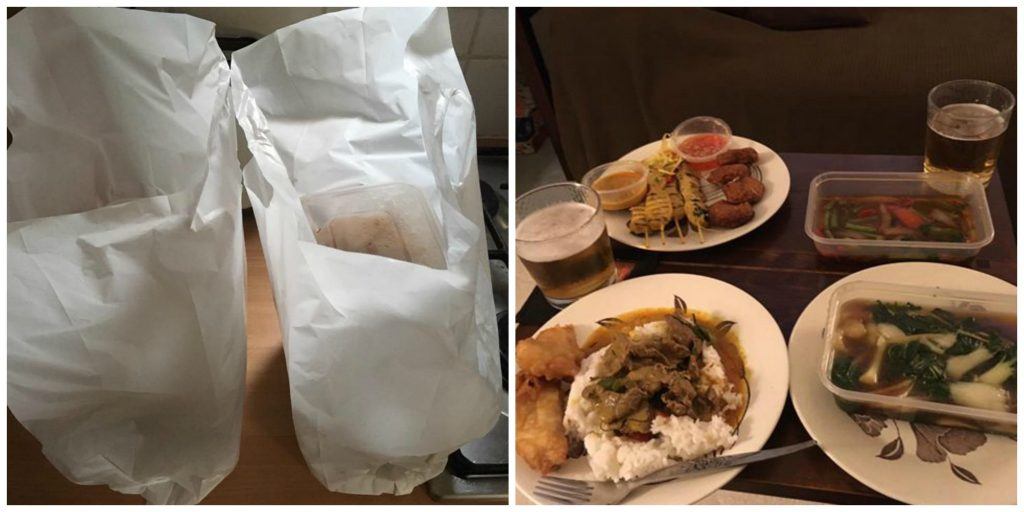 Dinner arrives. Hot, ready to serve. You can't get much easier than that. If you have chosen food from more than one place, it all arrives together, and you can enjoy your meal, everyone is happy.
So, the evening was saved. We had a lovely date night at home, celebrating his birthday, with food he loves, no cooking for me, and I didn't have to worry about finding something to wear to go out. Perfect.
We were very impressed with app, and Deliveroo's service, the fact that you can order from multiple places in one order, and attention to detail and ease of use and will definitely use it again, it will come in handy, if I forget to book a babysitter…
I am a member of the Mumsnet Bloggers Research Panel, a group of parent bloggers who have volunteered to review products, services, events and brands for Mumsnet. I have editorial control and retain full editorial integrity. We were treated to a meal by Deliveroo, in order to review their service.
Images that are not my own are used with permission.