We love science in our house. I have a nine and a half year old who will pull out her science experiment kit at any given moment to start trying out making things or compounding mixtures. She loves to explore and find out about things, how they work, what they do, why they are what they are, and she also likes to solve puzzles and fix things. She's top in her class for maths and her dad is an engineer, and both her parents love technology and what it has to offer, so she is very much surrounded by things that can help her grow and develop in these areas.
So it's safe to say that the TV series Project MC2 is right up her street, and she loves both the characters and the dolls and fun accessories that come with them and because these dolls aren't just your average dolls for dressing up, they are mum approved too.
Emily loves the characters and what they get up to and we like them because they really do show girls how to engage in areas that sometimes they might feel are not as open to them, and it's really relatable and engaging in a fun way.
"Project Mc2 is on an important mission to help advance girls in the areas ofS.T.E.A.M. (Science, Technology, Engineering, Art and Math). Project Mc2is loved by both girls and adults for the fun experiment sets, fashionable real-girl inspired dolls and Emmy nominated Netflix original series. Season 1 is currently available on Netflix and season 2 will be released on August 12th.Project Mc2 also empowers girls to explore S.T.E.A.M related themes in a way that's relatable and engaging to them. The Project Mc2 brand believes"Smart is the new Cool" – and we want girls everywhere to celebrate it!"
The Netflix original show launched last summer and we absolutely loved it. Emily was hooked from the start and her mother secretly quite enjoyed it too.
Emily was lucky enough to enjoy a fun Spy Day recently and we were able to try out some some brilliant experiments and she had an adventure helping to solve a mission. If she needed any more convincing that Project MC2 was "so cool" then that did it, and it helped me to understand more about the toys and activities they have. In fact, some of the toys and gadgets are rather fabulous, and we already have a Christmas and birthday list in mind and I may have my eye on them myself. I wish they had made stuff like this when I was a child 😉 They're really fun, but they also come with a real message of education and exploring science and other areas, which I think is important.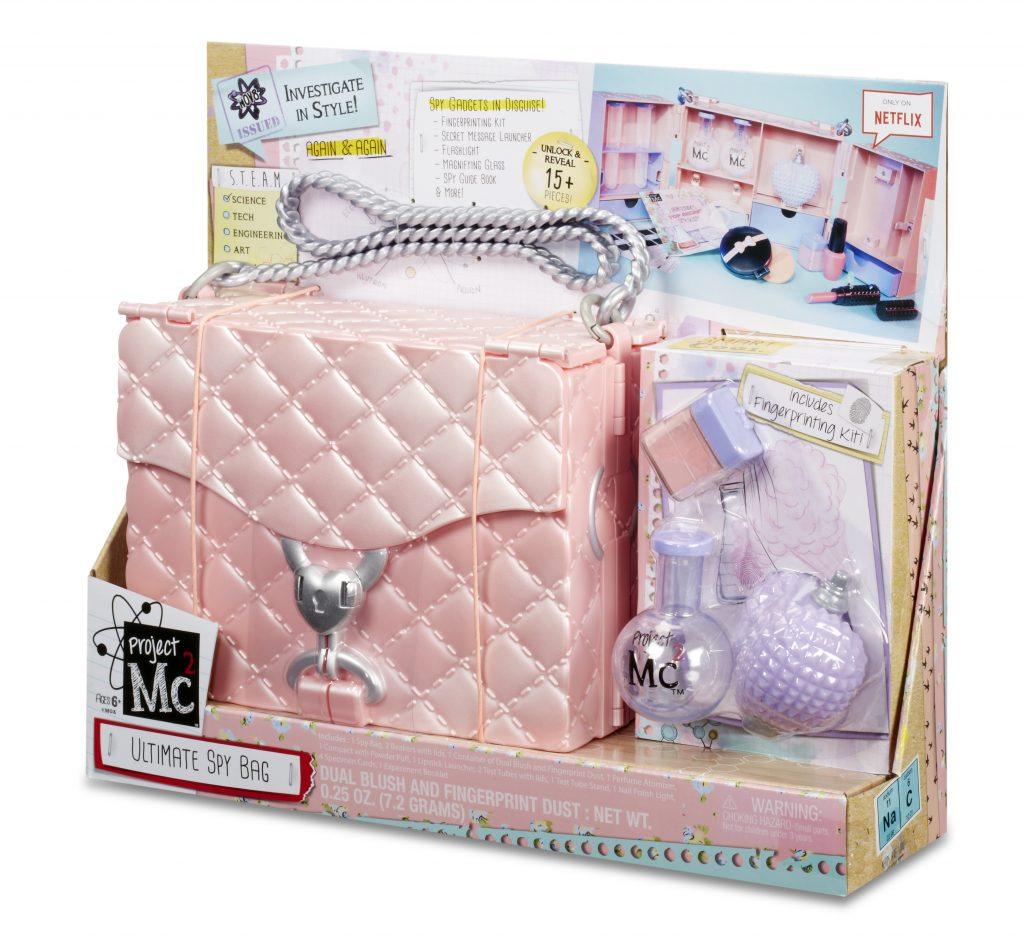 I have my eye on this pink spy bag, thanks very much…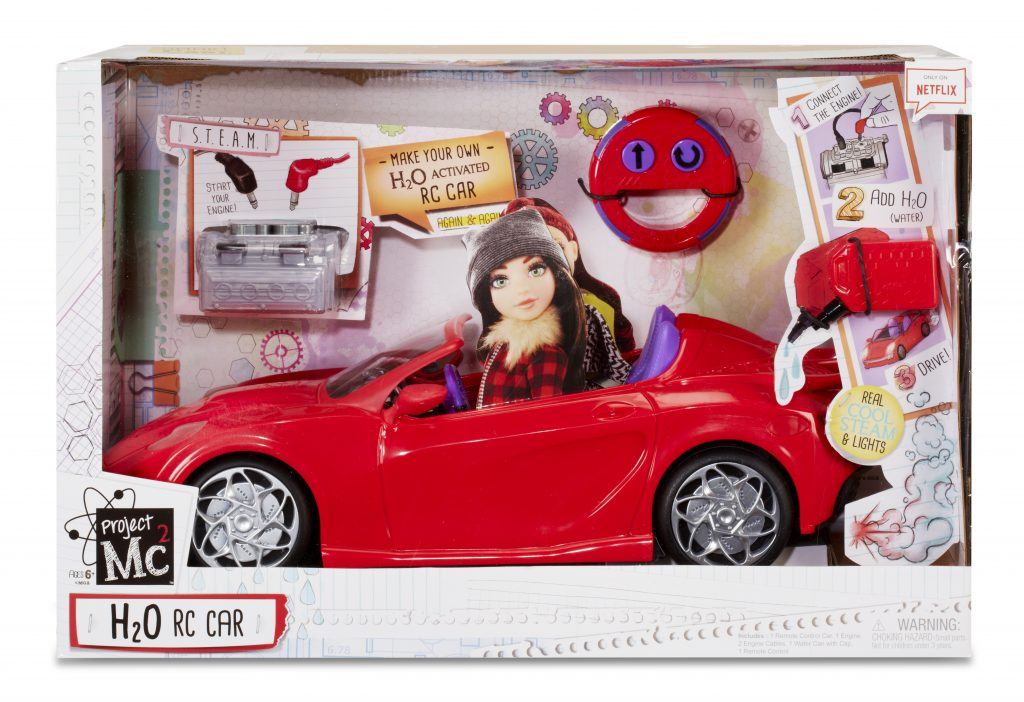 Emily was rather taken by the car, which goes and also has "real" exhaust fumes.
Season 2 of Project MC2 is out now, and it's promising to be as much fun as the previous, all whilst making science, maths, and technology cool. The first six episodes are now available and the next six will be coming to screens in October. They have new stories, new gadgets and two new characters. We can't wait!
*This post is a collaborative post, images used with permission. We were given the opportunity to enjoy a day with Project MC2 and a gift*