We are a bit hat mad in this house, we love woolly hats, bobble hats, cozy hats and basically if it can go on our heads, it gets worn. My children share my love of head wear and have a collection of hats they like to put on.
So, when this rather fabulous balaclava style piece of headgear arrived from Gubbo, for the small boy of the house, we were all a bit envious.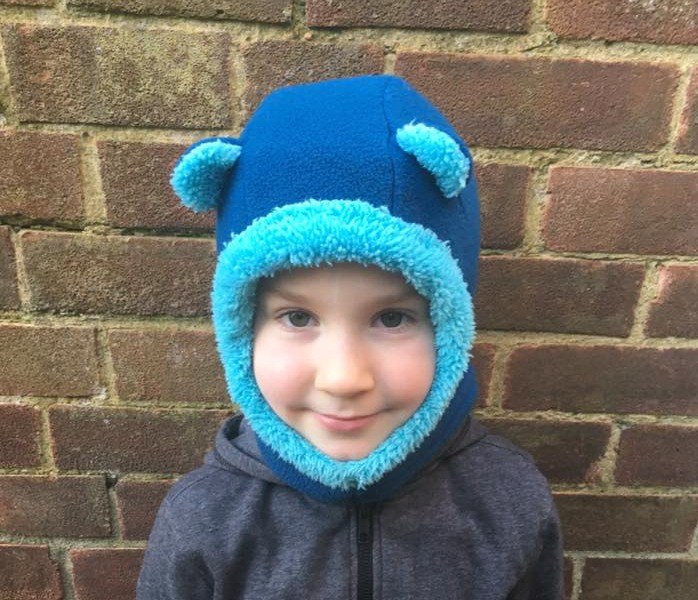 Ok, seriously, isn't he cute?
Warm, soft, covers ears, neck, and around the face, cute design. You can't really go wrong, can you? Easy to put on, and comfortable to wear.
Gubbo say this about them…
Fleece Insulation
Polar Thermal Micro Fleece with a double material layer textile construction. Great for winter outdoor recreational activities.
Innovative Design
An economical solution to replace buying a scarf, hat and face mask. Our all in one balaclava can do it all.
Monkey Guarantee
Monkey back guarantee. That means 100% of your money back, no questions asked. Go bananas about our products!
Wash and Go!
Easy to wash and quick to dry. Keeps yours fresh for fun! We recommend washing yours on 30 degrees and hang dry.
Breathable Fabric
All that fun can get a little toasty, so our balaclava uses super breathable fleece and ventilation for humidity control.
Super Cute Features
A set of fleeced ears and our fleece face piping for extra softness is all your little ones need. Looking extra cute throughout the season.
Matthew absolutely adores it, and would wear it all day, inside and out, if I would let him (and it's pretty warm, so he would get hot!) and it's perfect for cold winter days and for kids who like to run around when it's cold outside. We have had SO many compliments and questions since he started wearing it, too. It has had a wash, too, because, well, he is a busy little boy who often gets messy, and it washes easily and dries well. Mum approves of this! 😉
They come in two designs and colours and are perfect as a gift or a practical part of your kids winter wardrobe.
The only problem I have is they currently don't make these fabulously warm and cute balaclavas for adults, because I would definitely get myself one.
Thumbs up from mum and the wearer (and big sister who wants one too!)
*we were very kindly sent an item to review, but all opinions are our own*