It's no secret, I am a busy working mum, with a family life and also a work/personal life to manage.
I do use my trusty phone, to keep track of some things, but I am old fashioned and also like a paper diary, and have tried out a few diaries and note books but haven't found one that made me want to keep using it.
Until the lovely people from Mum's Office sent me a diary from their range to review.

I have to say, I am very impressed. They make some very pretty but practical items, and their diary for busy mums is perfect. It's small enough to fit in my work or personal bag, but has all the features inside I need to keep track of my life, and also my kids and the occasional thing I need to be reminded of, for The Husband.
The way it's laid out, it's easy to use, and helps keep me on top of my daily schedule and also what else is going on with life. My kids (who have a far better social life than me, I swear) have busy little lives so I need to keep track and be organised with their activities too.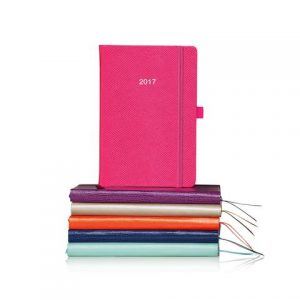 Such pretty colours…
They have a whole raft of useful pages for information and things you need to remember, and the actual pages set for daily and weekly schedules are just the right size for keeping things neat and orderly in your life.
Basically, I am thoroughly sold, and love my little diary. They come in some beautifully styled colours. Choosing which one you like, will be the hardest thing you will find about them…
*Thanks to Mum's Office for sending me an item to review. All opinions are my own*