I am incredibly picky about what I put on my skin and have tried many lotions and skin care treatments over the years, and when I find a brand I like, I stick to them but sometimes something new comes along that surprises me.
When the lovely team at Antique Apothecary asked me if I would like to try some of their skin care, I jumped at the chance, because I felt my skincare routine needed a bit of a shake up, and I loved the look of their products on their site. They also have won several awards for their skincare products which made me think I should expect something good.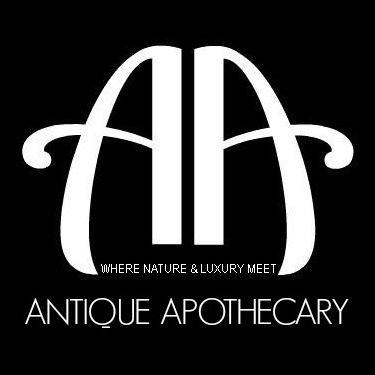 They say:
HOW WE ARE DIFFERENT
Organic Natural Skin Care by ANTIQUE APOTHECARY is a family run operation. All our skin care and herbal remedies products are handmade from scratch with love and care in the UK inspired by tried and tested 4-generations family traditions and developed over a long period of research by our founder herbalist. Our aim is to offer ethical luxurious, high end 100% natural 100% pure products that are designed to help the whole family to be naturally healthy and naturally beautiful in a totally revolutionary approach.
All our skincare products aim to improve the functioning of the skin, make the skin healthier and may be helpful in preventing and diminishing the signs of premature ageing, wrinkles, fine lines and age spots.
Whether you are looking to:
Improve skin tone and texture,
Rejuvenate and revitalise damaged skin,
Smooth away fine lines,
Soften expression lines,
Address a specific skin condition,
Antique Apothecary has the right product for you.
I wasn't disappointed. A beautiful package arrived, and inside a selection of products, well packaged in lovely bottles and containers, which all smelled amazing.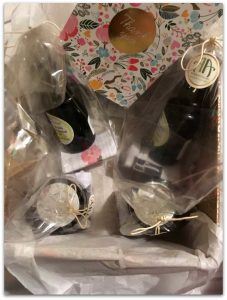 I have been told that for my age, my skin is actually not in bad shape, but I do have some concerns about fine lines and signs of aging appearing, so it was nice to try some fresh to me products to see if they would help.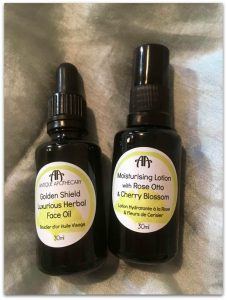 The Golden Shield Luxurious Herbal Facial oil and Rose Otto & Cherry Blossom lotion are lovely products and I really do feel that my skin looks brighter and feels better after using them. The facial oil is protective and nourishing and even though it's an oil base, it does't make my skin feel greasy or clogged. It's easy to apply and a little goes a long way. I used it when travelling, on a flight, to help my skin from drying out and it worked really well. The Rose Otto lotion smells utterly divine and is perfect to moisturize skin, or to cool your skin off. Perfect for during hot summer weather.
My favorite is the The Ultimate Eye Balm. There isn't enough I can say about this eye potion to praise it. It goes on easily and smoothly and soothes around the eye area, but doesn't live your skin feeling clogged or like you have lots of product sitting on your skin. I use it overnight and it really does help make my eyes look fresher and I am pretty sure it's helping to ease the lines around my eyes. Again, a little goes a long way, with this product, so you can use it as part of your skincare regime and know that it's worth it's weight. I have recommended it to friends, and it's one of those items I will gladly keep using.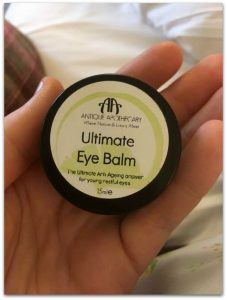 If like me, you want products that are good for your skin, but have had a lot of thought and effort put into making them with natural products, no harmful ingredients, preservatives or nasties, that really are good for your skin, then I would highly recommend these products and also to browse their online store. They have a wide range of skincare treatments available, and also some lovely gift selections as well as a section for men with lots of lovely products. I don't think you can go wrong, really, when so much effort and care has been put into making each item.
*I was sent some items to review. Images are my own, some information taken from source*