My Dear darling daughter, aged not quite 11, yet.
I love you, I do. You are very precious to me. You remind me a lot of myself, which is fun, but also a bit scary, but we are learning to figure that one out.
There is one thing that is really bothering me and it needs to be said. I need to get it off my chest. I know we don't agree on it, and I know you think I am being a total dragon about it.
YOUR ROOM IS A MESS.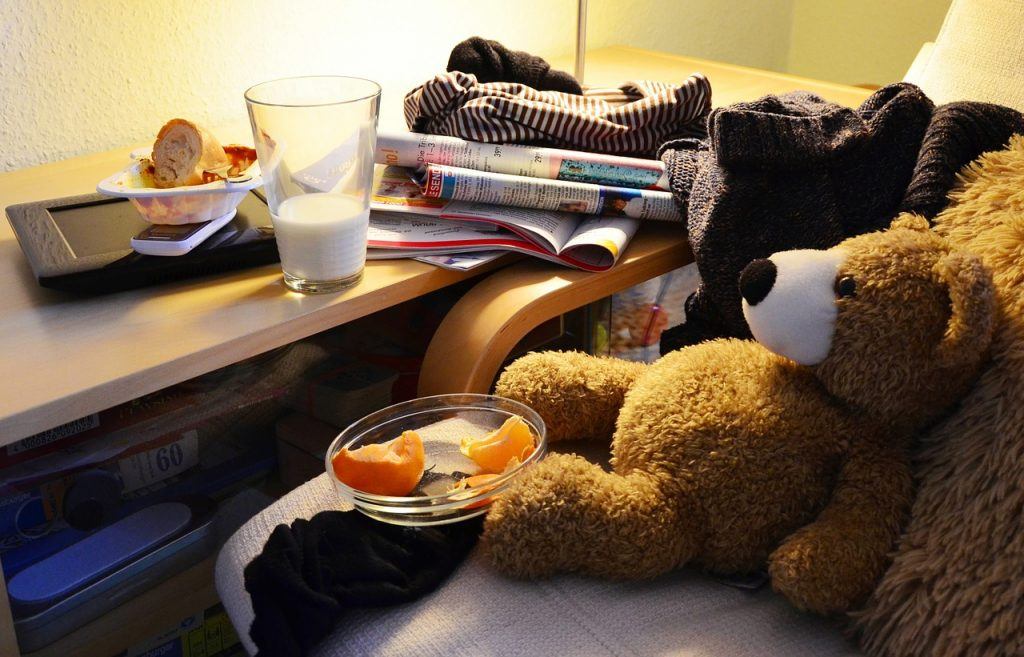 This is not your room. I know you would be pretty cross if I shared a photo without asking!
I feel that because this is my house (and Dad's too) that we should be able to ask for your room to be at least walk able into. That I can see carpet and not just heaps of clothes (are they dirty or clean?) and that when you disappear upstairs with a drink or a snack, that I have to nag you to bring cups and plates down.
I also get grumpy when you claim to have put ALL your dirty clothes in the wash but halfway through the week you can't find any socks and I don't remember washing them, and I refuse to go and ferret under your bed, to find them, even though I know they are there, but I feel it's your job to make sure they make it to the wash basket.
I am not a clutter or things person and you are, so I know I sound like a moaning old whingebag when I complain that EVERY surface in your room is covered in stuff and it's impossible to find anything or to clean it.
I get annoyed when you say you can't find things, but your room is so messy I am not surprised.
It makes me twitchy when I find clean clothes on the floor or in heaps in your cupboard, and when you don't put things away, for ages.
I get grumpy when I find rubbish, bits of paper and craft stuff all over the place, and not put away where it should be, but scattered all over your room instead.
I know, you think I am being mean. It's your room and your space, and you should feel comfortable in it. The mess bothers your old mum though and she does wish you would tidy it up and take a bit more care. I also know you are going to tell me that my room is often messy too, which would be correct. I do feel though that your room should be at least tidy enough to leave the door open and for me not to want to worry about what might be lurking in there. (apart from the cats who don't seem to mind the mess!)
So, my dear tweenager, how are we going to fix this and come to a compromise that's tidy enough to keep your mum happy, but also that you feel happy with?
I am sure you will have plenty to say about this… I wait for your reply!
Love
Your moaning, grumpy, Mum! x