*This is a collaborative post on how to quit smoking. Please consider seeking medical advice before you attempt to stop smoking on what products might work to help you best*
Before the husband and I got married in 2001, he asked me to quit smoking. He semi-jokingly said he might not marry me if I didn't, but even if he was only joking it made me think about how bad it was for me. As a health worker at the time, I should have known better. Now I have a child with asthma, I am even more pleased that I gave up because the health implications for children who are around adults who smoke are well known and documented and my children's health is important.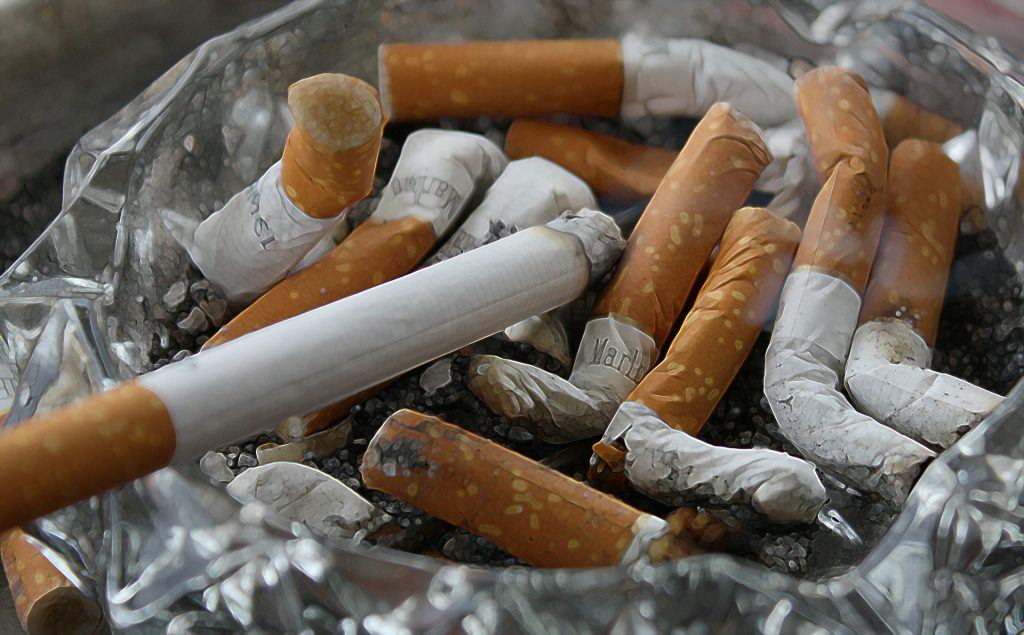 So I quit smoking. Find out how…
I grew up with my mother smoking, and my grandmothers and also other family members on both sides. I hated it, and swore I would never take up the habit myself. However, after my mother died, I somehow became a smoker. I think it possibly happened by chance, being offered a puff of someone's cigarette, and then realizing I quite liked it, and then, without really realizing it, I was a smoker. I knew it was bad for me, but at that point, I didn't really care much.
At my worst, I was probably smoking between 5-10 cigarettes a day. Sometimes more, sometimes less. It became part of my life. It was partly a stress reliever, partly an appetite suppressant (when I smoked I felt less hungry) partly to be sociable because all my friends and family seemed to smoke and also partly a bit of rebellion, recovering from the death of my mother, and a whole raft of emotional issues I was dealing with. I kept the habit up for nearly 6 years. Sneaking out for smoke breaks at work, or during breaks in lectures at university, and smoking more at weekends when I was out with friends.
In 2001, I was working and studying to be a children's nurse, at a big London hospital, and the not yet husband and I were in the midst of planning our wedding, and life was crazy. Somehow, in all of that, I managed to contract a rather nasty chest infection, which turned into pneumonia. I was pretty unwell and I vividly remember being lectured by the doctor who wanted to admit me to hospital, which I refused, because I had an exam that week and also wedding prep piling up, about my smoking habit and that I needed to think about stopping. As I coughed and wheezed and felt, frankly like death warmed up, I realized he was probably right. Also, he who was to become The Husband didn't like my smoking habit and was also keen for me to quit, for my own health too.
So, I decided I was done, and I needed a bit of help to get me over my addiction to nicotine and the habit I had formed. I wasn't smoking a lot, probably less than average but 5-10 cigarettes a day is still enough to form an addiction.
I wasn't willing to rely on willpower alone, so I went to my local pharmacy and they suggested some chewing gum and patches help me deal with cravings and withdrawal and they recommended NiQuitin brand. So armed with patches and gum, off I went, determined to stop smoking.
The patches helped with the longer-term cravings and were easy to pop on and forget about, and the chewing gum was really useful because it helped me to have something in my mouth and also to cover those moments when I felt "I REALLY NEED A CIGARETTE NOW" and they really did help me to quit and distract me from cravings and withdrawal and were easy to carry in my pocket or bag. Budget wise, the cost of the gum and the patches for me was the same as buying cigarettes so it worked out well. I think they definitely played a huge part in helping me to stop and not smoke again. I found the gum pleasant, although I know someone people didn't like it.
Obviously, that was a while ago, and now there are more advanced products to help you quit or cut back on your smoking habit, with not just gum or patches. There are lozenges in different strengths too, which are handy for you to use and you can work out what you need based on how much you smoke and if you are quitting or cutting back.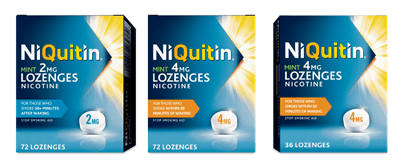 The convenient lozenges are available in two strengths, 2mg and 4mg, which deliver different levels of therapeutic nicotine without the thousands of harmful chemicals found in tobacco smoke. This allows smokers to slowly step down their nicotine levels and dependency on cigarettes as cravings are reduced.
NiQuitin 2mg Lozenges[i] are suitable for smokers who have their first cigarette of the day more than 30 minutes after waking up and NiQuitinMint 4mg Lozenges[ii] are suitable for smokers who have their first cigarette less than 30 minutes after waking up.
One lozenge should be placed in the mouth and allowed to dissolve. The lozenge should be moved from one side of the mouth to the other periodically and repeated until the lozenge is completely dissolved1,2.
Step 1 (weeks 1 to 6 of quitting) 1 lozenge every 1 to 2 hours
Step 2 (weeks 7 to 9 of quitting) 1 lozenge every 2 to 4 hours
Step 3 (weeks 10 to 12 of quitting) 1 lozenge every 4 to 8 hours
During weeks 1 – 6 it is recommended that users take a minimum of 9 lozenges per day and do not exceed 15 lozenges per day1,2.
NiQuitin Mint 2mg Lozenges (RRP £13.00 for 72 Lozenges) and NiQuitin Mint 4mg Lozenges (RRP £7.99 for 36 Lozenges and RRP £13.00 for 72 Lozenges) are available from Boots, Superdrug, Tesco, Sainsbury's, Asda, Lloyds and Morrisons.
 NiQuitin Mint 2mg & 4mg Lozenges contain Nicotine. Stop smoking aid. Requires willpower. Always read the label. For further information visit www.niquitin.co.uk
So, if you are looking to cut back, or quit, it can be a challenge but there are things out there to help you so that you can overcome cravings, switch into better habits, and ease into a non-smoking life. I definitely felt better and healthier for it, and have no regrets about quitting, and am glad I had the tools to help me. You can too.