Father's Day isn't far away and we generally like making a fuss of the Husband, in this house. He's a very hands on, dedicated and patient Dad and the children and I like to make an effort to treat him and celebrate the day with him. He's quite hard to buy for, but we know him pretty well, so with a little bit of thought, we can usually come up with some little gifts for him, to surprise him, that he will enjoy.
I recently had a fun afternoon browsing around the Bentall Centre, which is near where I work, and I had a lot of fun window shopping, looking for some things for Father's Day and finally choosing something I knew he would like, for the children and I to give to him, on Father's Day.
The Bentall Centre has been the foremost shopping destination in Kingston for the last 25 years. The centre has over 80 stores and houses over 1,000 brands.This year, even more exciting brands are set to join the retail mix with an increased leisure offering set to bring even more to the centre. It's very handy for every day shopping, for me, as well as for hunting down that special something for an event or gift.
It was actually quite hard to choose, because there are a lot of shops in the centre, some of which I had never actually visited before. He's not a man that is fussy but I wanted to get him something nice, so I took my time but eventually settled on what I thought he would like and also make him smile. I like to do practical but also fun. He doesn't shop for himself often, so I often will try to get him things I know he might need, as well as what he would like…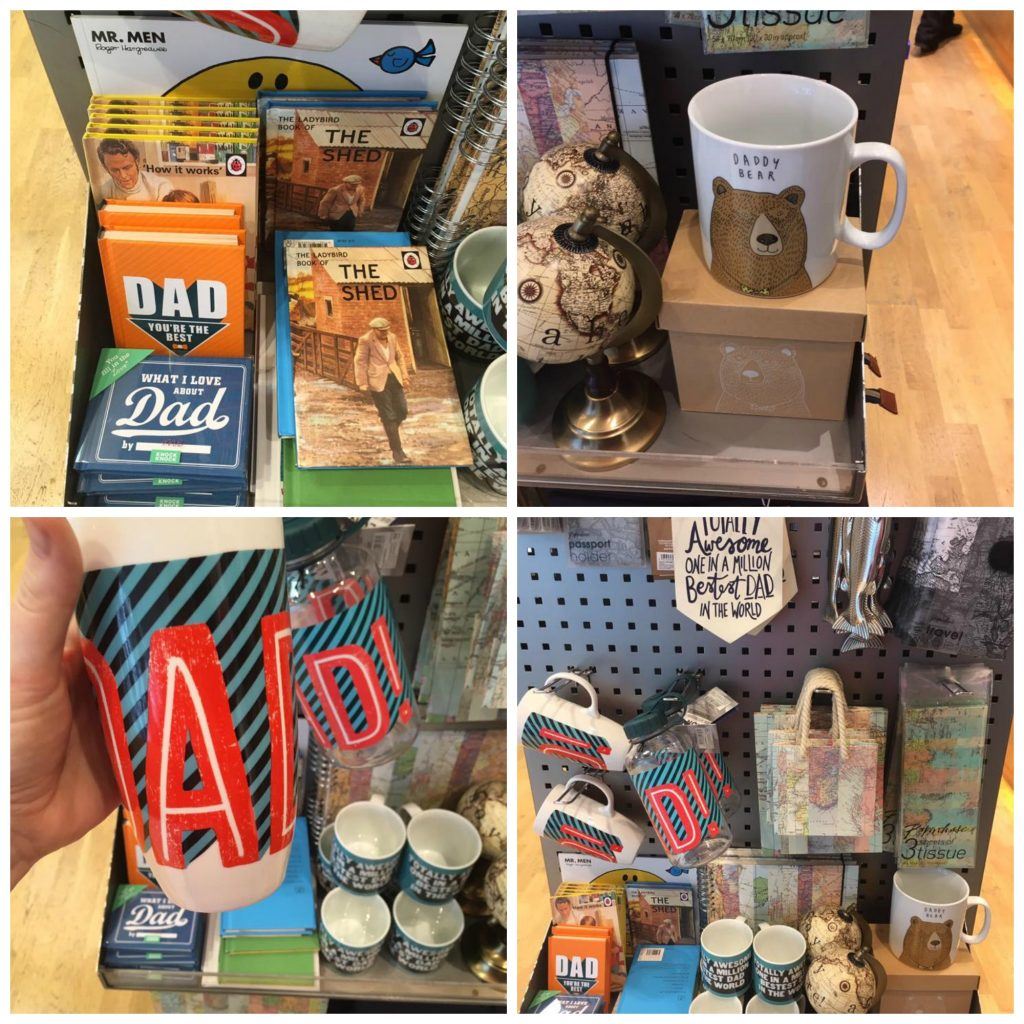 Paperchase has some really fun stuff for Father's Day, both practical and just to make them smile. I finally settled on a mug for him, from the children, to use at work. It was a tough choice actually…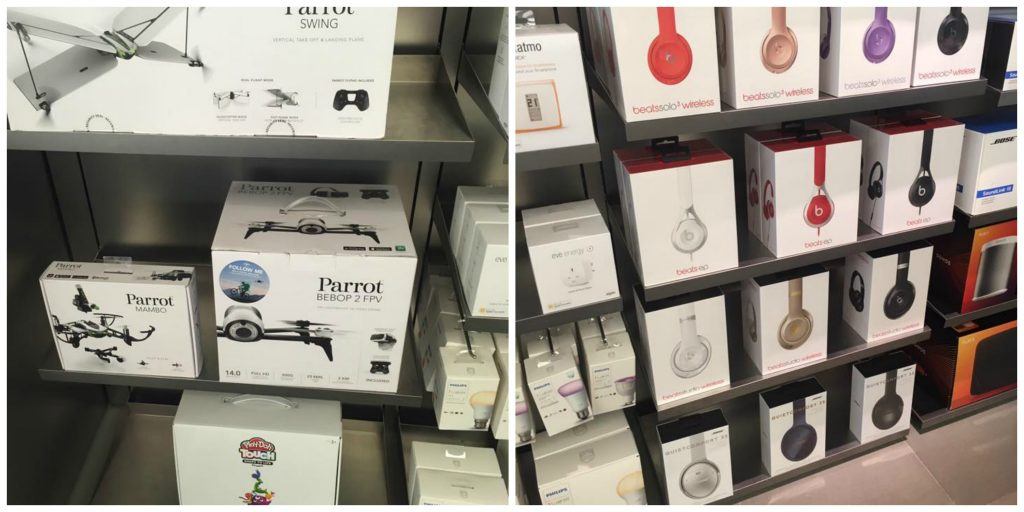 He's a bit of a techy geek, so I am always on the look out for things he might like, that would appeal to this side of him. I am also a bit of a geek too, so it was fun to browse the Apple store. I am not sure the cats would approve of a drone though… 😉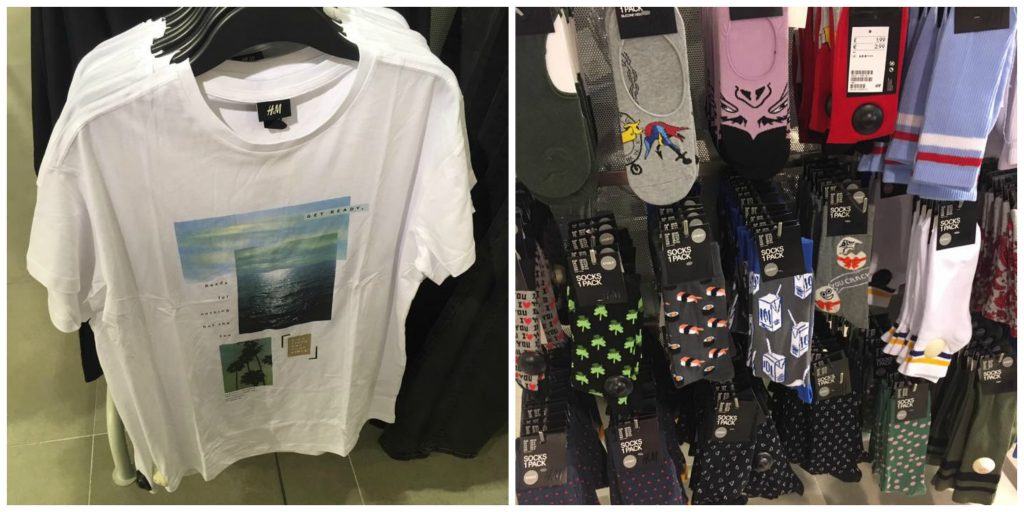 Clothes are always a good, practical gift. Which dad doesn't want some funky socks for Father's Day? H&M have some clothes to make any dad look cool…

I happen to know he needs some new casual shoes, and found a rather nice selection that I know he would like, but it's hard to surprise him with shoes because really he needs to try them on. I suspect I will be taking him shoe shopping to either Dune or Massimo Dutti to choose some for himself, soon, though. He also needs some new work shirts, so a visit to TM Lewin may be in order. Again, I know what he likes but he prefers to try shirts on, so the element of surprise meant I couldn't choose, even though I found a few very nice shirts he would like.
In the end though, after much hard browsing, I decided on a bag, from Superdry. I happen to know his current bag is looking the worse for wear, and he has dropped a few hints recently about needing a new one, so I was able to choose one I know he will like and that will work for him for carrying his work and gym kit. He happens to be a big fan of Superdry, for their clothing, and their bags are cool but also practical and sturdy.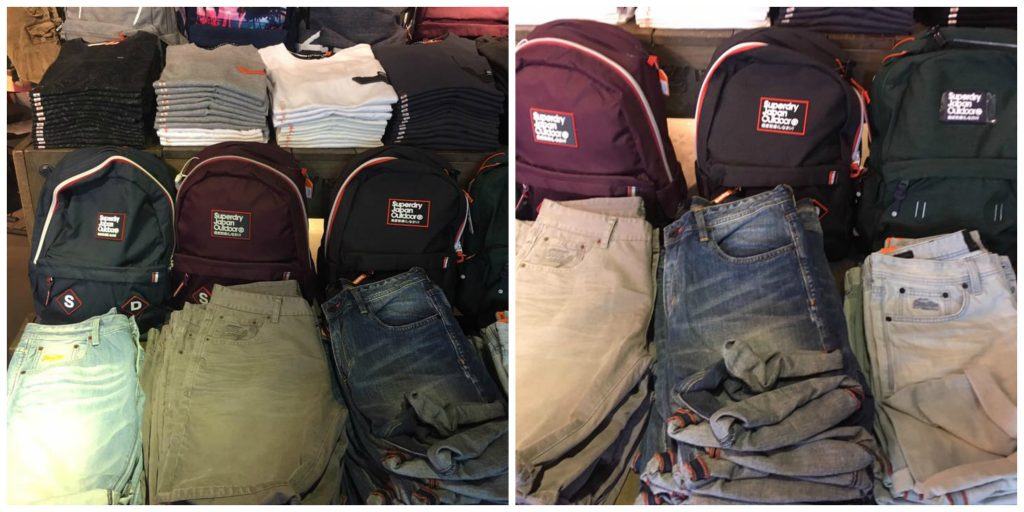 It took me a while to choose which colour though…
I think he will be pleased as well as surprised, with his Father's Day presents and I also think I did a good job picking something for him, that he will like, but also cater to helping him be #DaddyCool, because we think he is a very cool Dad and we like to spoil him! I think he will really love his Dad mug and cool new bag.
What are you getting the Dad or Dad's in your life for Father's Day?
*This is a collaborative piece. I was very kindly sent on a shopping mission for Father's Day for this post. All opinions and images are my own*