Yes, that is the title of this blog post. No, I don't need more coffee, I promise.
We recently were sent these rather adorable little plush toys we want to share them with you. For some reason, I love them almost as much as the kids do, and they make a perfect stocking stuffer for Christmas.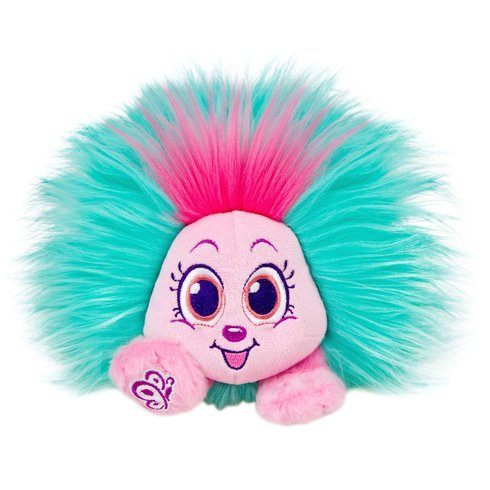 Meet a Shnook…
For some reason they take me back to my childhood, so the children had to be quite firm that they were actually for them to play with and not me…
Welcome to Shnook Brooke! A magical place where a rainbow meets a waterfall and magical Shnooks are born!
Pop the bubbles, shake, and bring your new best friend to life. Shnooks magically grow 8 times in size from their unique shnubble- bubble pack! Style their hair, love them and they'll SHNOOK after you! Shnooks come with a comb, friendship hair-clip and more surprise accessories to keep everyone SHNOOKING good! All of the Shnooks have special best friend powers. Shnuggles gives cuddles so true while Shazam goes on adventures with you! Shweetly will always be by your side and Smiley brings happiness you can't hide. Shine gives you warmth so bright and Sheebah gives you courage and might. Collect them all!
They come all squished up small inside their packaging, and you pop it open, give them a shake and watch them slowly grow to the size they are meant to be, which makes them that little bit more exciting. The kids loved opening them and watching them puff up to full size and then we had great fun styling their hair and playing with them.
They are very reasonably priced, making them easy for kids to use their pocket money to collect them all, or as a stocking stuffer gift or even as a present for a little one who would enjoy them.
Now I have to just persuade my kids that they can't take them to school…