The husband has taken over the blog today… I surprised him with the arrival of a set of Scalextric racing cars, which he and the whole family, including me, enjoyed playing with.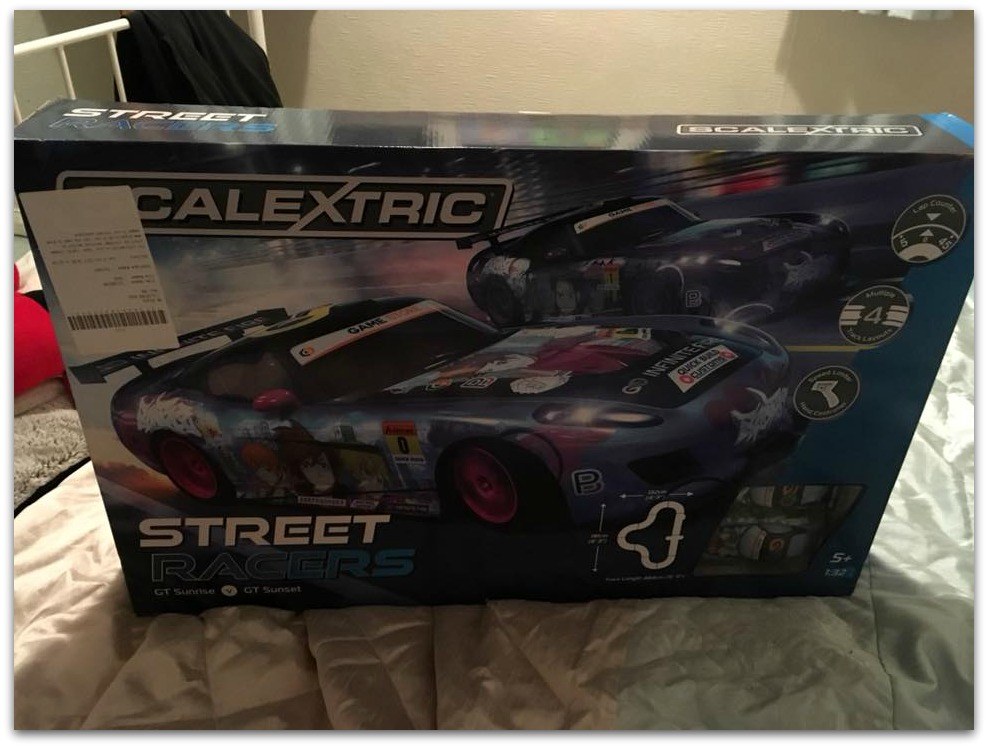 When my wife said we'd be getting some toy cars to race and review it sounded like fun and I naively said "I'd better get some batteries" little did I know we were way beyond batteries and into the realm of electric cars! It's been a childhood dream to have a really nice electric train or car set and I must say that Scalextric Street Racers really ticks the box. There is something very satisfying about racing something REAL!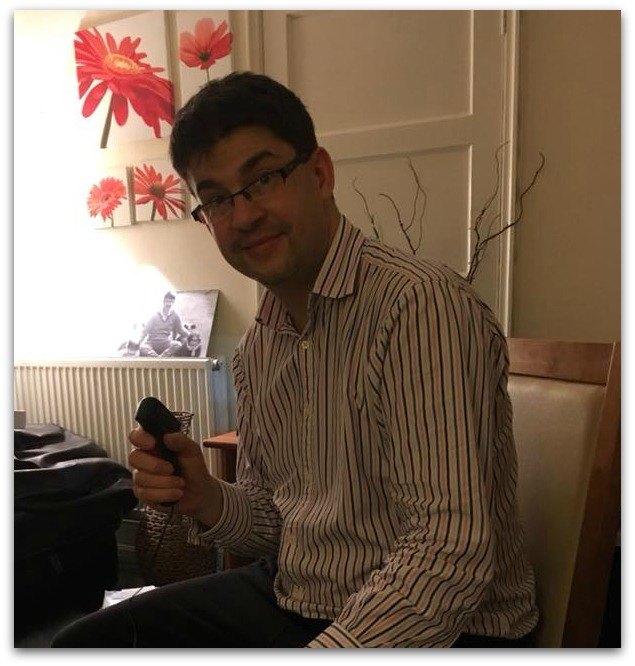 Lewis Hamilton has nothing on me. IT Geek by day, Racing Car Driver by night… I have a car control and I am not afraid to use it!
It's fairly easy to assemble, and set up, so you aren't wasting too much time instead of getting down to the actual serious business beating the rest of your family and winning car races.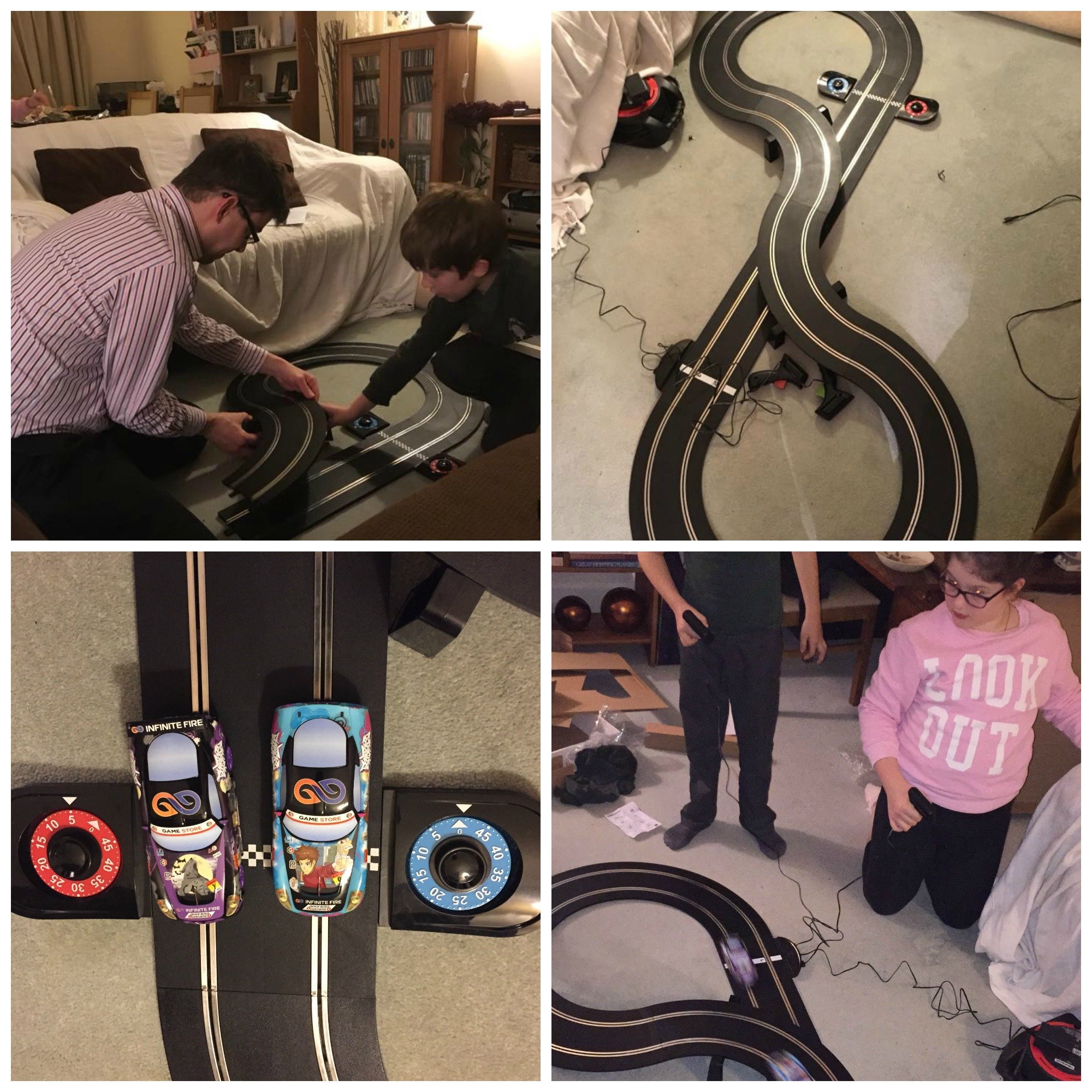 Ready, get set… GO!
The whole family had hours of fun playing. Something brought out the competitive spirit in us all, and we played in teams, boys against girls, mum against dad, and siblings against each other, and parents versus kids and it got quite feisty at times as we all got really good at keeping our cars running smoothly on the tracks and beating our rivals.
It's such a simple concept, racing cars, but it's really good fun and who doesn't like being in control of a fast car with the aim of getting round the track with more speed than the person you are racing? Having wanted to own a Scalextric since I was a child, this was something of a dream come true for me, and being able to share the fun with my family was a lot of fun. Lots of laughter, a few rude remarks about driving and steering skills, and impressing the kids with my ability to keep the car on the track the longest and fastest. of course! "Dad, you are quite good at this!!" (thanks kids, way to make your old man feel really old!)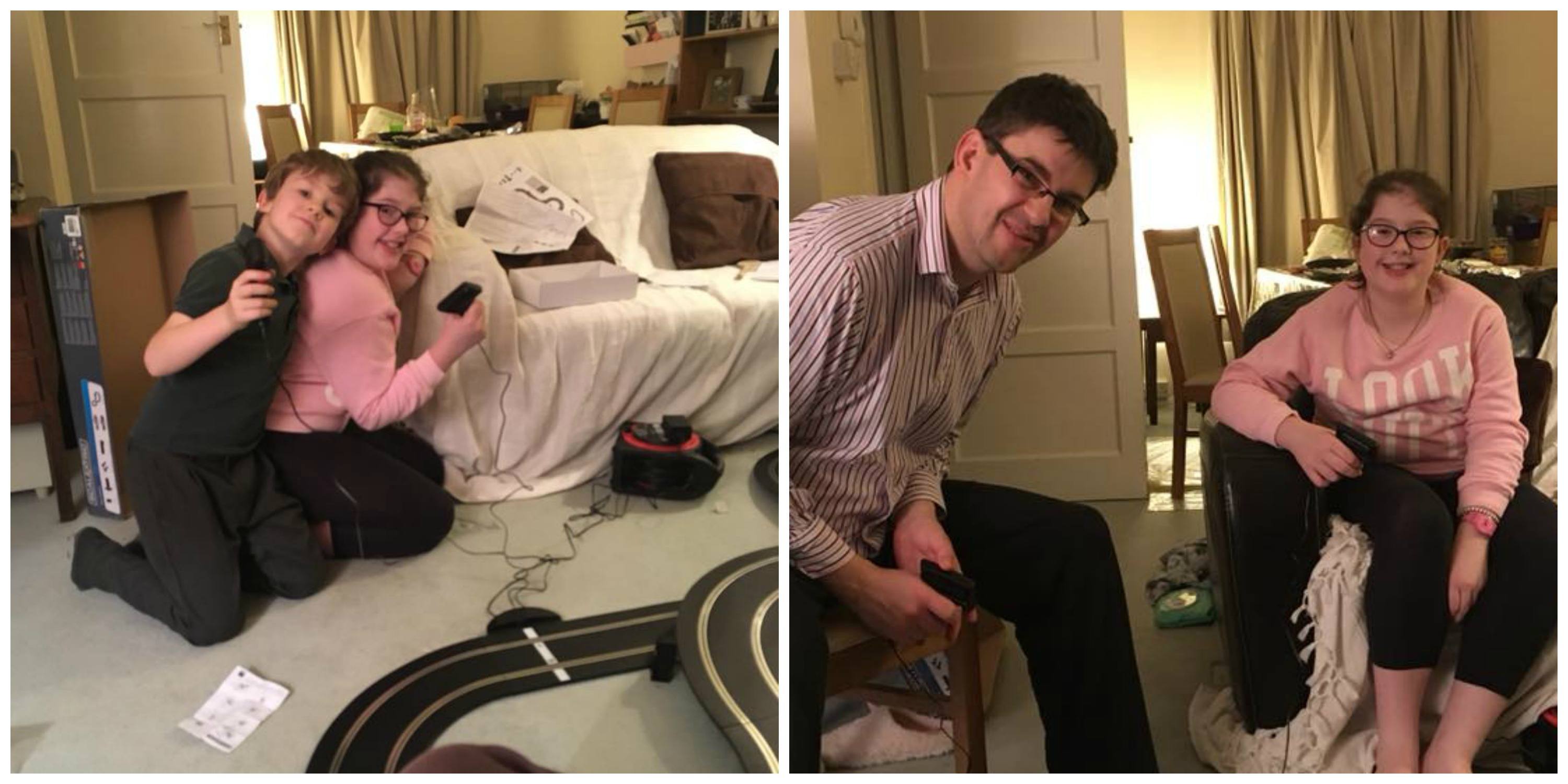 Smile for the camera before you get thrashed by my racing skills on the tracks…
It's a great set, that you can add bits to to extend it, and it makes the perfect gift for any boy or girl racer, young or old, for Christmas.
I think we will be spending a lot more time racing cars, it really was a fun thing to do as a family and a great set that everyone can enjoy, and take a turn to play and it's a toy that will last for a long time and give many hours of fun.
How do I break it to the wife, that I want a REAL car like this? 😉
*we were very kindly sent a racing car set to try. All images and opinions are our own*