I have learned a lot about skincare mistakes and what does and doesn't work for my skin. I am trying to help my own daughter make those same mistakes.
When I write about my teenager who will be fourteen in a few short weeks, I feel old. Mostly, because I am sure she was only a baby yesterday, but also because it makes me think of where she is at now, starting to grow up, and the milestones that come with having an older child are very different. She's A LOT like me both emotionally and physically which has it's down and upsides. The downsides are of course her struggling with certain things I found challenging, but the upside is, that I at least can say to her "I remember this, this is what worked and didn't, let's try and make this a bit easier for you than it was for me".
She's hitting puberty, and with that comes all sorts of hormonal changes, that she and I have talked about and continue to keep an open line of communication on.
One of those things is skincare.
I don't want her to fixate on her skin, or be worried about how she looks, so I have been very gentle about talking to her about her skin and skincare, and I have tried to incorporate skincare as part of her daily routine, rather than making a huge deal out of things.
I want her to learn to look after her skin and get into a routine and good habits, and learn what works for her, and to troubleshoot if she needs it.
I struggled very early on, from about 11-12, with skin breakouts, spots and also cystic acne (something which I still struggle with today) and over the years I have worked out what really helps and what doesn't.
Now I look back, some GLARINGLY horrible errors I made with my skin, from early teenagehood to adulthood, make me cringe and I am determined to help my tween look after hers. She has beautiful skin but is starting to notice a few breakouts and areas where she feels are oily. This happened to me.
I used very harsh products on my skin. ALL those cleansers and spot treatment lotions and potions. They dried my skin out, did nothing to stop spots, and cost me more in pocket money that I care to think about.
I also used to use a lot of scrubs and facial treatments that, looking back, probably didn't do much for my skin, and made things worse.
I picked and poked. A LOT. My tween and I have skin that marks and reddens easily and takes a while to heal. Picking and poking at spots is a huge no, but it is possible to gently deal with a spot that needs it.
I used a LOT of heavy make up to try and hide my skin issues. This didn't really help, and I am convinced made my skin worse (although to be fair I still occasionally use the Rimmel spot cover stick that I used as a teenager, anyone remember when you could buy one for 99p? #iamsoold )
I used all sorts of weird and wonderful "emergency" remedies for spots, and breakouts. (toothpaste, anyone? Don't, it hurts and doesn't actually help your spots!!)
I used to go to bed wearing make up and was not careful about cleansing my face at night.
I smoked (from the age of 18, shortly after my mother died, until just before the husband and I got married) SO bad for skin!
I cringe now when I think about my poor skin and what I put it through. Some of what I did, I think everyone probably does, but some, now I look back, make me wish I could go back to speak to my 15 year old self and stop her.
So, currently, in our house, skincare for a tween looks like this…
Gentle face washing twice a day. She doesn't use any products. She uses a clean, gentle face cloth, with warm water, to wash her face, and I have taught her how to focus on areas that might be more prone to pore clogging and break outs to make sure she helps to clear dead skin and dirt that can make that worse.
She uses a very simple, basic moisturizer, nothing fancy, but I do check the ingredients. One thing I learned is that treating skin with issues can be a viscious circle. Using harsh cleansers to strip clean dries skin out, and makes skin produce more oil, to try and compensate, oily skin can mean breakouts. So, gentle cleansing, not drying out skin and making sure you do moisturise where needed, can help.
She doesn't wear make up yet, but when she does, I will try to encourage her to make sure she cleans her face before bed.
She and I use sun protection that's a higher factor than what I buy for her brother and father. She is like me and burns much more easily so it's important to teach her to use sunscreen to protect her skin. I have sun damage from getting burned as a child/tween/teen when I decided that my own mother's advice to wear sun protection was silly, I hope my own daughter won't repeat that.
She has the occasional blemish, and I have shown her how to deal with it, not to pick it or poke it, and we have some topical solution that is gentle and far better than the stuff I used at her age.
I am also trying to be a good example to her. I talk about looking after our skin, and looking after ourselves, because it's important to look after our bodies. There's no fuss or pressure or conversations to make her self conscious. I see teaching her some skincare basics and helping her not to make the mistakes I made, with my skin, like other things I have taught her, for her own self care. I taught her to wash and care for her own hair, when she was old enough, I taught her how to look after her own nails, skincare as she hits the teenage years is the next step.
Now, I just have to worry about what happens when she starts to ask to borrow my make up… 😉
Some of the skincare products I am encouraging her to use are below.
These micro fiber washable face cloths are gentle on skin. 
 . This treatment by Nip/Fab isn't harsh, but does help to reduce redness and sore spots. We both have a tube of it, and it's gentle and doesn't dry out skin.

Ever trusty Rimmel London Hide the Blemish. I don't encourage a lot of usage of this but sometimes it helps.
Simple Skin Lotion. Kind, gentle, budget-friendly and doesn't irritate sensitive skin!
  If you are looking for a  gentle and natural-based cleanser  try Eminence Organics for your natural skincare routine!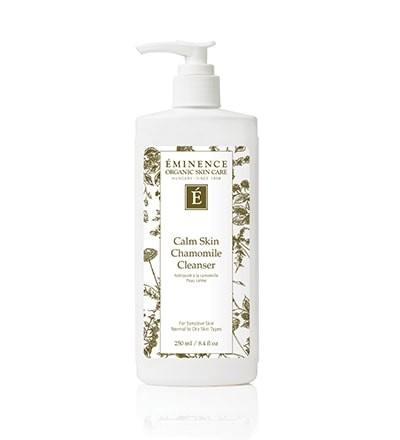 If you have any top tips for teenage skincare, we would love to hear them. This being a mum to a tween/teen is my biggest learning curve ever, and skincare mistakes are so easily made so the advice is always welcome…