If you are looking for a really special gift this Christmas, or to treat yourself, and are finding it challenging to come up with something then I may have a solution for you.
I recently decided to re design a ring that was given to me, a few years ago. It's a ring I don't wear often, because the design isn't too my taste. It is a very simple setting, but I would like to add some stones to it, and have it made so I want to wear it. To me it seems a bit of a shame to have an item of jewellery that you don't wear because it's not something you like, so why not re invent it. I would like to take my ring and add some diamonds to it, and make it something I would wear often. I don't splurge on myself often, but this Christmas I am treating myself a little bit.
Designing a unique piece of jewellery as a gift is a perfect idea, but if you don't have a piece of jewellery to break up and redesign, and use the diamonds then you will need to source them. That can sound a bit intimidating, but it doesn't have to be.
It is possible with a bit of careful research, to find diamonds that you can then use to design the piece you want and using a site like Dream Diamonds to source exactly what you want to suit your budget is a good place to start.

Their site is easy to use and gives you a thorough guide to help you look for the diamonds you want and you can narrow down the search to find the perfect stones for your needs and design.
You can choose to filter the
diamonds
into smaller categories.
You can choose what shape you prefer.
You can choose the size (carat) of the
diamonds
.
Choose a price interval if you want.
Then you work through the three C's of C's: Cut, Color and Clarity to ensure you get as close to as perfect as you can to make your stones really dazzle in their design.
You can set your price and adjust accordingly.
It's actually incredibly fun, searching through all the beautiful diamonds and imagining how stunning they would look in a piece of jewellery. The sky could be the limit and I will warn you that you will could spend A LOT of time changing your mind as to what you actually want.
So with Christmas round the corner, why not treat someone you love to the perfect diamond gift or just splurge and treat yourself?
We might be able to help you with that, because we are delighted to be able to offer one reader a gift of £50 towards choosing a diamond on Dream Diamonds to help you create the perfect piece.
All you need to do is tell us in the comments what you would design with your choice of diamonds and then click on the Rafflecopter link and complete the entry requirements.
I have something like this in mind….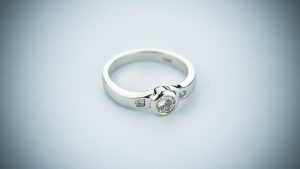 So what would you create?
Terms & Conditions
One winner will receive a voucher of £50 towards choosing a diamond on Dream Diamonds.
The voucher is not exchangeable for cash, and has to be used by 31st December 2017
Entrants must be 18 years old
The winner will be chosen at random via Rafflecopter and informed via e mail. Arrangements will be made for the voucher to be sent to the winner.
Giveaway ends on 10th December 2017 at 11:59pm
All entrants must complete the entry requirements
Spam entries will be removed
This giveaway is not affiliated with WordPress, Facebook or any other social media sites.
*this is a collaborative post*
c