My tweenager recently made the transistion from attending classical ballet class dance lessons to a more modern form of contempory dance. She loves her new dance classes but has been having a gentle moan at me that she needed something nice to wear, apparently leggings and a baggy t shirt were just not cutting it.
She's pretty picky and at that stage where sometimes it's hard for her and I to agree on what is either suitable or budget friendly (ah, the joys of teenage shopping with your mother, I remember it well!) but we finally managed to settle on something she liked, and would be happy to wear that didn't break the bank.
Clothes for dancing in are a little bit different from just grabbing anything from your wardrobe and going. You need something that has give, allows you to move, but also allows your skin to breathe,  is comfortable, and doesn't rub or irritate your skin. Dance kit also has to stand the test of time and rigour, so you expect it to be able to work as hard as you do…
So we chose her a dance outfit from Dance Gear.

They are a specialist dance company run by a family of dancers so they are experienced in what dancers of all ages need and require, and are passionate about providing good quality dance gear to all their customers. As someone who danced myself and now a mum of two kids who love to dance, I am fussy about what I buy for them, and want good quality for my money, and Dance Gear have really impressed me with the choices they have, their made to measure service and their delivery.
She wanted something that was comfortable but also slightly more grown up, so was delighted when we found this rather fabulous cat suit style all in one dance outfit. Because items are made to measure and have a wide range of size options, we were able to choose one that fits her perfectly. She's tall for her age, so it's always a bit tricky to find things that fit her well.
She is thrilled and happy to wear it (and if you are the mother of a tweenage or teenage girl you will KNOW that this is A BIG relief) and I am delighted with the quality. It washes well too, which is always a good thing.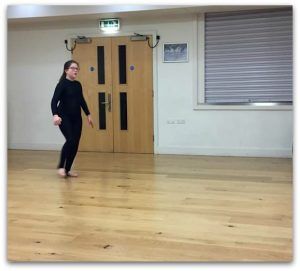 So if you are looking for dance wear, then we would definitely suggest checking them out, as a dance mum, I can highly recommend them and the tween approves too!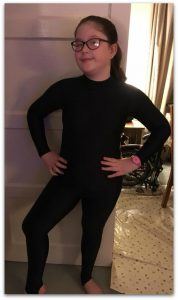 *this is a collaborative post. We were kindly sent items to review but all opinions are our own*