At nearly 11 years into this parenting job, with almost 21 years of childcare working as a nanny, then a nurse and now working with families, I feel like I may know a thing or two, although I am still mostly learning as I go, and I know that how I parent and what works for us, isn't always what works for someone else. (that's the first rule of parenting, learn what works for you and your family and don't worry about what other people are doing!)
There are some tried and tested products that I have used down the years, both at work and with my own children, so when I say I like and recommend them, you know that I really mean it.
Milton products have always been a big favourite of mine, and their cleaning wipes are something I use even now, mostly for work, but we do keep a packet in the car, for travel too. Their wipes come in a handy packet that can fit in a bag, and because they are made by Milton, which has been a brand trusted by many through the years, you know they will do the job.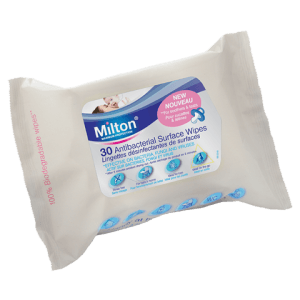 Ideal for travel and quick clean-s ups at home or on the move with baby
Suitable for soothers and teats
Use for highchair, toys, changing mat, potty, baby's bath, kitchen work tops, door handles, public facilities, at work, restaurants, telephone, toilets
Kills 99.9% of germs
100% biodegradable tissue of natural origin
Fragrance free
No need to rinse
Dries quickly
Leaves no trace
Made in France
I find them so handy for wiping surfaces and toys, at the toddler group I run, and for grabbing to clean up where a little bit of extra hygiene is needed. I also like to carry a bottle of hand gel in my bag, for emergency hand cleaning and it's something I have done since I had my own babies, and continue now, because you never know when you will need to clean hands…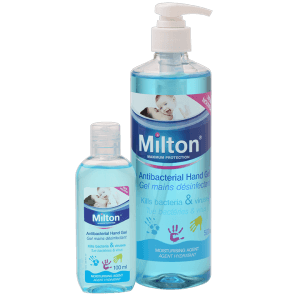 We have also always been big fans of Infacare, and their bathtime products. Their ultra mild Night Time Baby bath, is perfect fdr a gentle bath and bedtime routine, to help ease your little one into sleep. It's very mild, gentle, pH balanced and a little goes a long way to make lots of bubbles. Every little thing helps when you are trying to keep bathtime into bedtime calm and nice, to hopefully help your little ones with a good nights sleep!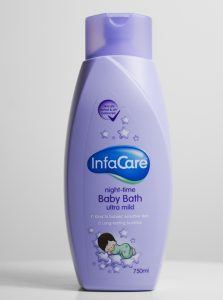 We are delighted to be able to offer our readers a little giveaway, in collaboration with Infacare. We have two bottles of their Night Time Baby Bath to giveaway. Two winners will each get a bottle sent to them.
All you need to do is to comment and tell us what you do at bathtime and bedtime to help keep it calm and easy, and then follow the rafflecopter link to complete your entry.
Terms & Conditions
Two winners will be chosen and contacted via e mail to organise delivery of their prize. Winners have 28 days to respond then a new winner will be chosen.
No cash prize alternative offered
This giveaway is not affiliated with WordPress or any social media site it may be shared on
Over 18 entrants only
UK residents only
All entry requirements must be fulfilled, spam entries will be deleted.
Giveaway ends 5th January 2018
This is a collaborative post.