I am hot. Pretty much all the time.
Before you run away, bear with me. This is a family friendly blog and you will see where I am going with this in a minute, I promise and it's not what you think.
I am pretty much always hot. I struggle with temperature regulation. It's partly hormonal and due to the hormone issues I struggle with, and it has got slightly worse as I have gotten older.
I struggle with being hot, during the day, and also at nighttime. The husband jokingly calls me his human hot water bottle, because basically I am a delightful ball of heat and frankly also bit sweaty at night. If I am hot in the daytime, I get very uncomfortable. It's something I have learned to deal with for a long time. I hate it. I have tried lots of things to keep me cool, but very few of them work. Short of carrying around a personal air conditioning unit (let's be practical now!) I just get hot and somehow I have to cope. If you struggling with being hot and sweaty as part of your menstrual cycle, or are dealing with hot flushes as part of menopause, or have a medical issue that makes heat regulation harder for you, then you know how hard and frustrating it can be.
But, there may be a solution for me, and for other women out there, like me, who are struggling with heat regulation.
The team at Become and Talk To Mums have come up with something that really could help those of us find life is just too hot and we can't handle it.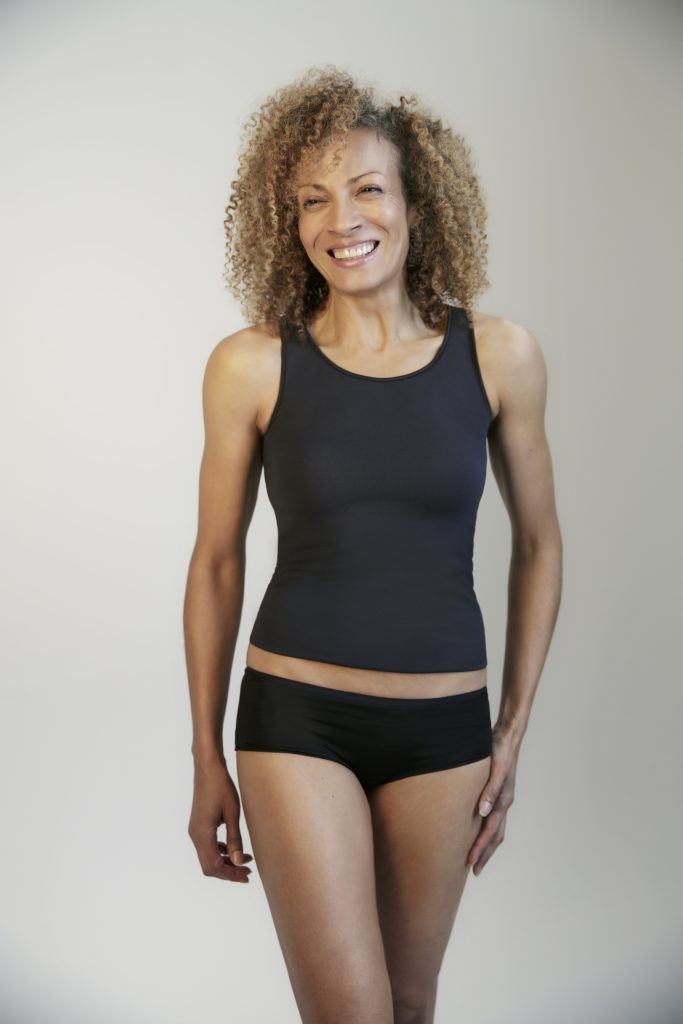 It's a specially designed vest top that
1. Works with world renowned active wear, intimate wear and swim wear brands
2. Regulates your body temperature
3. Wicks moisture away from the body
4. Reduces odour
5. Silky smooth material
6. 18 months product research with Hohenstein Institute
7. Uses flat yarns to draw the moisture away from the skin and evaporate it
Bascially this stylishly designed top that you can comfortably wear underneath your every day clothing, or on it's own if you want to wear it at night, helps to keep you much cooler and less sweaty.
That cannot be a bad thing at all, can it.
For me, it's a bit of a revelation, normally my instincts would tell me to wear less clothing, and that a vest top would just make me hotter but this really does help to keep you cool and less clammy.
To say it's got me excitied would be a mild understatement.
The tops are beautifully made, and work well underneath your clothes, and are soft, and silky and comfortable to wear. The technology behind how they work is really clever. You can watch this video to see how and why it works.
It's going to be revelation for those of us who are hot women, who don't want to be hot and sweaty as we go about our daily lives or at bedtime. We women have enough on our plates, juggling busy lives, work, family, friends, and everything we do, and trying to keep cool, calm and collected whilst we do it, isn't easy. I honestly think this vest will help. Who needs to be hot and clammy? We hot women certainly don't.
We are delighted to offer our readers a discount if you would like to buy one of these amazing vests, to help keep you cool. Use TALKTOMUMSKAZ when you order yours to get 20% off your top.
Now, if only there was a solution to all of the other little problems life throws at us, but at least I won't be so hot and sweaty handling it all.
*this is a collaborative post*