As mums, or mums-to-be we all know that there's nothing more exciting then a baby on the way! You have 9 months – possibly more if your little one is rather comfortable in there – to transform a room in your home into a safe haven for your baby – when they're ready to move out of mummy and daddy's room of course! But not everyone has the budget – or the room to create a stunning nursery that's worthy of an Instagram post!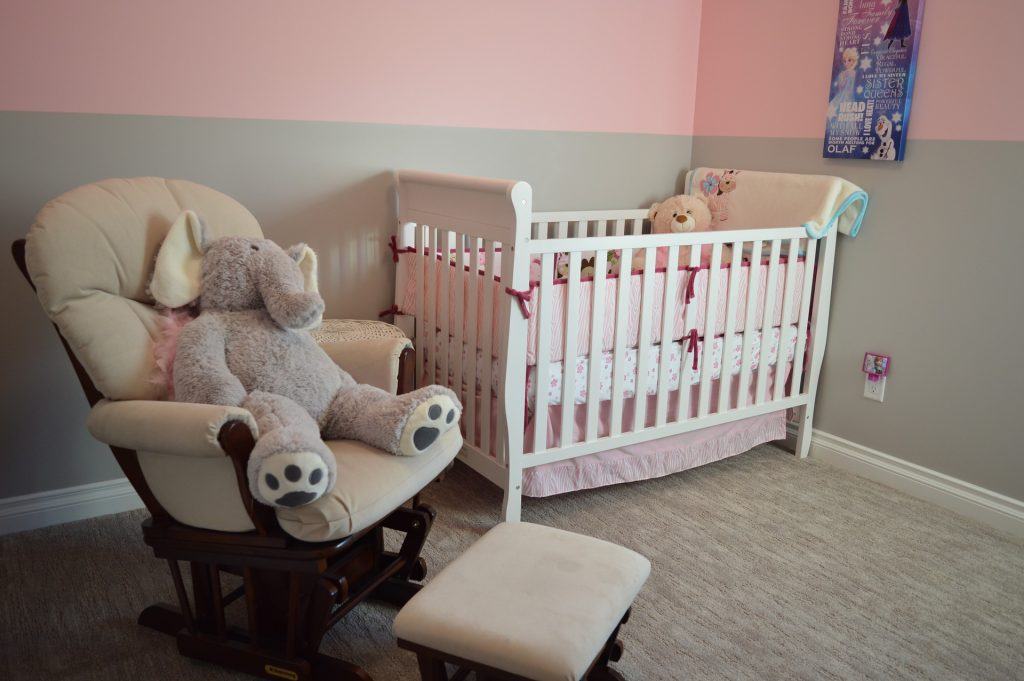 With that in mind, this article is brimming with ideas to help you create a nursery that'll be just right for you and your baby if you're either on a budget or if you're lacking the extra space.
A lick of paint
This may sound really simple, but remember you don't have to spend a fortune to make an impact and a lick of paint does wonders for any room, big or small. Start with the door of the nursery, I'll bet it's seen better days – especially if your baby will be moving into a bedroom with a rambunctious sibling! A simple wood paint in white or even magnolia will work wonders. However, if you think your door is definitely past it's best then consider replacing it. Take a look at door store for a little more inspiration.
Personalise
While we're on the subject of doors and walls, make the room their own and decorate with a few personalised items. From beautifully decorated oversized initials to place above the baby's crib to personalised name plaques to hang on the nursery/bedroom door. Take a look online, try Etsy or a homewares boutique that specialise in personalised items, most are very affordable and well made. You'll be spoilt for choice!
Think about your storage
Everyone knows that babies have a lot of stuff! And that's even before they get here! Consider your storage options, floating shelves are usually a great idea for keeping items such as toiletries and towels and blankets off the floor. If putting up shelves isn't your thing – and if you're heavily pregnant, who can blame you? Consider something like fabric bucket bins – ideal for keeping toys neat and tidy!
A wicker basket with a fabric lining is ideal for storing wipes and nappies in an easy to reach place. These can be put underneath the crib and easily placed out of sight.
Create a simple feature wall
If decorating isn't your thing, and no pregnant lady should be wobbling on a high ladder trying to paint – why not see if you can create a simple feature wall. Maybe a little boarder around the room? Or head online and see if you can find some wall stickers? These are usually quite inexpensive and always add a touch of fun to the room.
If you want to divide the room a little bit – particularly if your children will be sharing a room, then why not try placing a colourful rug on the floor near the crib?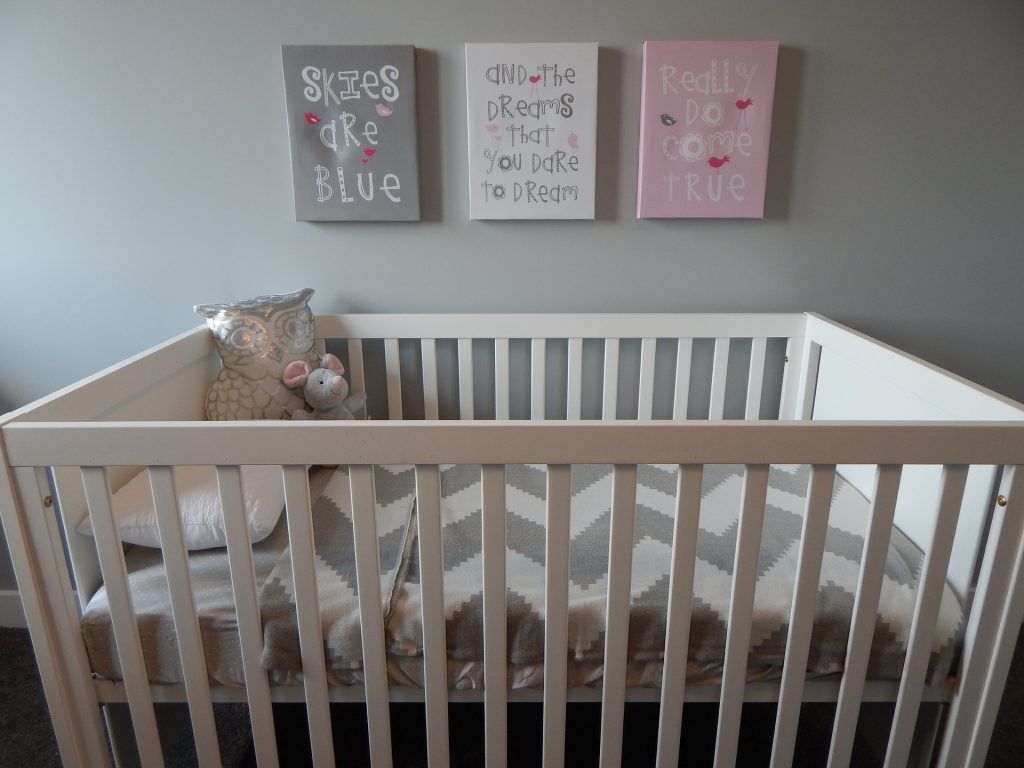 *this is a collaborative post*