We have something fun and exciting to share with you, and if you have a small child the same age as mine, you may want to read on to find out about Super Zings because they are a LOT of fun, and something your kids may want to start to collect.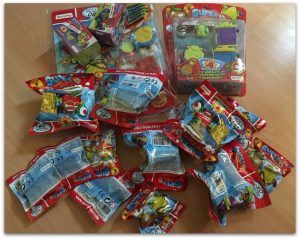 Hitting UK shelves in January 2018, the SuperZings are everyday objects brought to life in a fun, comic 'Hero vs Villain' rivalry theme. Clad in iconic superhero capes and eyemasks, there are more than 80 multi-coloured figures to collect in total, each with a matching 'rival' which adds a fun new dimension to the collectible mechanic: unwrap a hero orange – 'Mr C' – and you'll want to find his rival, 'Jack the Juicer'! Discover an ice cube and you'll need to find the hairdryer!
All living together in Kaboom City, there are 36 regular characters available in two different colour-themes, plus 6x Silver and 2x Gold 'Rare' and 1x Enigma 'Super Rare' SuperZing.
The Starter Pack and Blister Packs both contain four SuperZings and an exclusive Super Disc Blaster.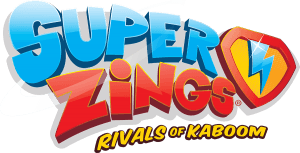 These fun characters are brilliant for kids who like to use imaginative play and also to collect mini toys. Perfect for 4-8 year old's and within pocket money budget, there are over 80 multi-coloured fun characters to collect and there's also a fab comic to add to the adventure fun and my small boy already has his eye on the some of the accessories that are available to add to the collection beyond just the mini toys.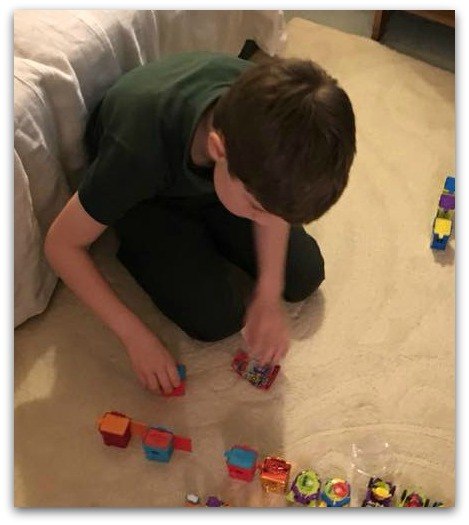 Hours of fun playing, creating adventures, exploring the comic to find out more about the characters, arranging them ready to play, and making up stories.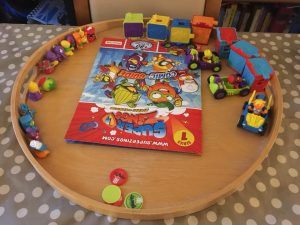 The coffee tray has been re-purposed as Super Zing storage space. I can't really complain much, though because it's kept him happy and amused for hours and he loves all the characters and it's something he's playing with a lot!
They are easy to get little hands on, and will be available at The Entertainer, Tesco, Asda, Co-op, Spar and many more places so pocket money can be earned and spent on adding to growing colourful collections.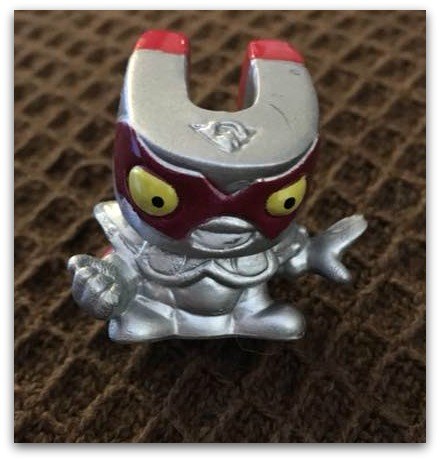 Matthew says he likes all the characters and how much fun he has making up adventures for them, and playing with them, and thinking about which ones he wants to collect next. Mum thinks they are great value for pocket money, sturdy, and easy to store, and they keep a certain small boy happy, occupied and using his imagination, so that's a thumbs up from her too!
Your kids will definitely want to get their hands on them and start collecting!
*we were kindly sent some items to review, but all opinions are our own*