Have you heard of the Highway Rat? If you haven't, you may want to watch out for him…
We are huge fans of the original story by Julia Donaldson, and we love the tale and hearing how the Highway Rat gets away with being bad only for so long before the animals he has terrorized decide enough is enough and they are going to do something about him. Now you can watch the story, and enjoy a fabulous animated version, and enjoy the story and learn what happens to the greedy rat in the end… (spoiler, he learns his lesson and it all comes good!)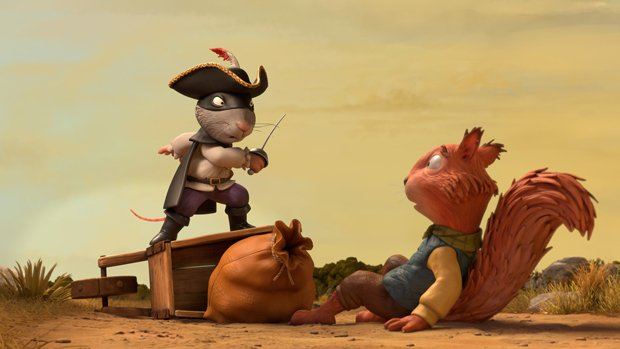 "From the UK's best-selling author, Julia Donaldson, The Highway Rat arrives on DVD. This beautifully animated film, seen on BBC1 this Christmas is a swashbuckling adventure of bandits and biscuits which will be available to take home and own on DVD from the 5th February 2018, courtesy of Entertainment One.
From Magic Light Pictures, Oscar© nominated creators of the hugely successful The Gruffalo and Stick Man, The Highway Rat is a delightful story based on the richly imaginative book written by Julia Donaldson and illustrated by Axel Scheffler.
The Highway Rat tells the tale of a ravenous rat who craves buns, biscuits and all things sweet.  Tearing along the highway, he searches for sugary treats to steal, until his sweet tooth leads him to a sticky end. 
This sweetly satisfying animation features the voice talents of an all star, homegrown cast; David Tennant (Dr. Who, Jessica Jones, Broadchurch); Rob Brydon (Gavin and Stacey, Cinderella, Stick Man); Frances De La Tour (The History Boys, Into The woods, Alice in Wonderland); Tom Hollander (Pride & Prejudice, The Night Manager, Mission Impossible – Rogue Nation); and Nina Sosanya (Love Actually, W1A, Last Tango in Halifax).
An instant classic the whole family can enjoy; The Highway Rat charges on to DVD on 5th February 2018."