*This is a review post, Angela Langford is a brand that I have heard good things about so being able to try out some of her organic skincare products is a treat for me*
I am very picky about what I put on my skin but when I find a product I like I usually become a full convert. If a product is made with ingredients I can understand and is made in a way that means it is good for my skin, but with ingredients that are as natural as possible and also cruelty-free, then it's usually something that will be right up my street.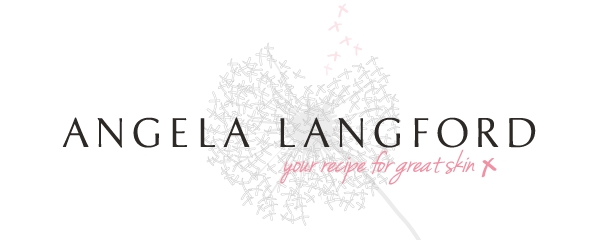 "2014 Masterchef Finalist, Angela Langford has taken her love & passion for cooking, to create an organic skincare range that uses the very best ingredients nature has to offer, whilst offering the highest levels in personalized service.
We are all different, which is why Angela will help you select products from her range that best suits you & your skin, thanks to her innovative Skincare Sample Service – three samples from her range, personally selected by Angela."
Sounds good, doesn't it?
My skin feels like it's starting to show my age a little and is a bit tired and loosing firmness so the amazing "A little lift" is perfect for me at the moment.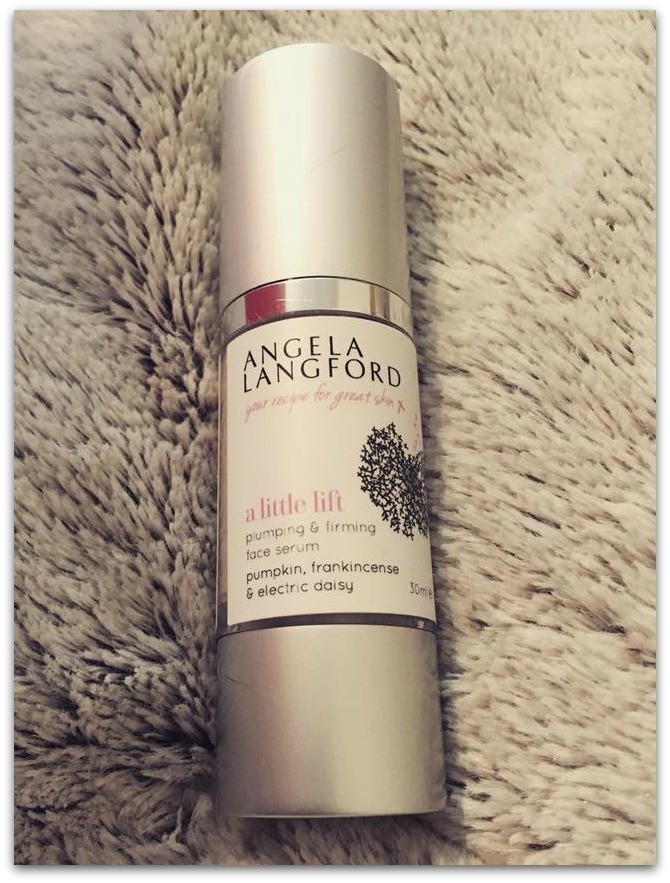 "a little lift"
plumping & firming face serum
pumpkin, frankincense & electric daisy
Angela says… "This is your recipe if your skin is losing elasticity or tone, in need of plumping or firming."
Botanical super ingredient electric daisies are mixed with frankincense, pumpkin seed, argan & hyaluronic acid to nourish, refine & hydrate your skin.
Applied morning and evening before I use a facial oil or cream, this feels amazing on my skin, and really seems to be helping to bring back a bit of the firmness. It smells seriously divine and makes my skin feel fresh. Because it's made with ingredients that are more natural, I feel like I really am doing something good for my skin. A little goes a long way and it doesn't feel greasy or clog my skin up. I have worn it under makeup, and also under a skin oil when I am having a bare-faced day. It feels fresh and soothing and the smell alone is enough to cheer me up.
This would also be perfect, in fact, any of her range would be, for Mother's Day. I normally don't advocate skincare as gifts for Mother's Day, because unless you really know that someone will like a product or they have been specific, it can be a bit hit and miss, but Angela's rang also includes some lovely bath and body items that really would be a lovely gift for the mum in your life, or just as a special treat for yourself. Why not go and have a look? She also does a very handy sample service, where you sign up and share your skincare concerns, and you are sent three sample sizes of products specifically for your needs. Such a handy way to try and fall in love with products I think.
I love finding brands that I can trust, and that really works for my skin, and if you are looking for organic skincare products that work, then it's well worth trying her sample ranges so you can see if you can find something that works for you too.