*I was kindly sent some Olverum bath oil to review but all opinions are my own*
I'm a busy working mum, juggling a lot. I seem to spend an awful lot of time running around after everyone else and looking after me comes last. I'm pretty sure a lot, if not most mums, can relate and the theory that mum's need to make sure they are looking after themselves so they can be the best they can be for everyone else in their lives is a good one but often hard to put into practice.
I've started to try and snatch back moments for me, here and there, to give myself some self-care and time out, and make sure I'm looking after me a bit, and finding creative ways to relax and restore my sanity after busy days and weeks.
One of the ways I like to relax is to find myself with an empty house, and time to run a really relaxing bath, grab a book, a drink and basically soak away the week. The husband is very good at taking the kids out so I can get a little space and time. If the kids are in the house, the reality is I don't get any peace because there's always something I'm needed for, and they still haven't grasped the concept of mum needing alone time in the bathroom.
Because I'm treating myself and making the most of my me time, I get a little bit indulgent and pour some bath oil into my bath. Olverum make the most divine bath oil that is perfect for my pamper time and it makes the bath water soft and soothing and smells amazing. The whole bathroom smells like a spa and it leaves enough scent on my skin lingering to keep me feeling relaxed afterwards.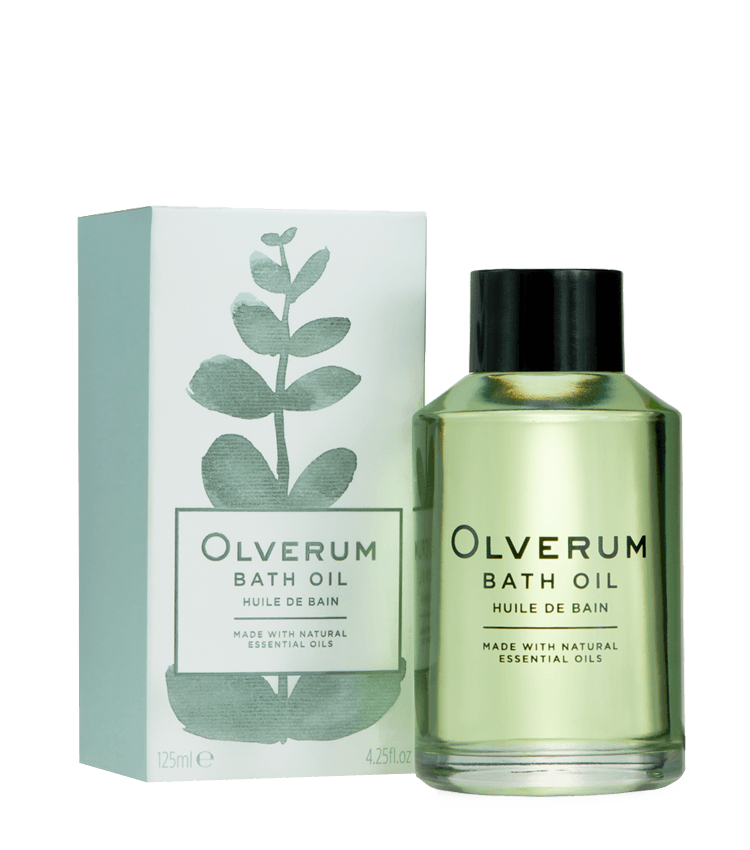 "A unique and luxurious aromatic blend of essential oils which combine to ease stress and relax tension in both mind and body, bringing you back to your complete and natural self."
Made with essential oils and ingredients that naturally aid relaxiation and induce well being, it's a luxurious bath oil that's perfect for bathtime.
I find a little goes a long way, so it does last a long time and it's classic bottle also looks lovely on the side of your bath too.
For me, it's the little things that I can do to look after myself that help.
If you are looking for a treat for Mother's Day, then a bottle of Olverum bath oil is perfect. I promise it will be appreciated!