*This is a review post*
If you are looking for something to watch in the next few weeks whilst the weather is still a bit grim (seriously when is spring going to actually come) and want a fun family movie with a heartwarming story, and a lovely ending, then you may want to get your hands on Ferdinand, the un-bull-ievable tale of a little bull with a big heart who defies the rules to make a new life.
We spent a fun morning at the Shard in London recently getting to know more about the movie and the characters and enjoying the view.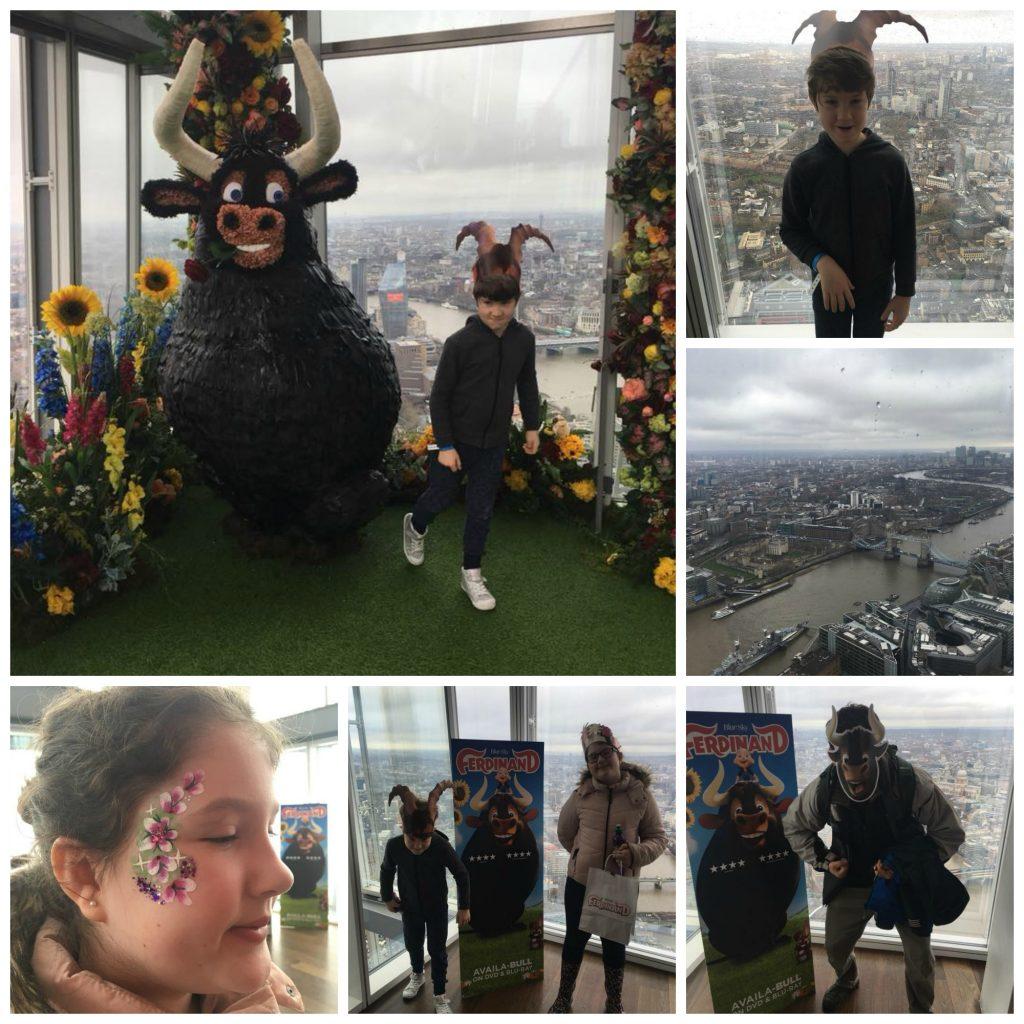 Without too many spoilers, this is a lovely movie that tells a little bit about a bull that fights against the role he's supposed to play in bull fighting and how he breaks away from the life he knows to live differently. The kids and I loved it and it also helped to provoke a discussion on bull fighting.
Stop and smell the flowers with the most love-a-bull family animation of the year when FERDINAND cattle-pults its way to Digital Download on and 4K Ultra HD™, Blu-ray™ and DVD.  From Blue Sky Studios and director Carlos Sadanha (Rio, Ice Age), FERDINAND, voiced by John Cena (Trainwreck, Daddy's Home) tells the story of a giant bull with a bigger heart. After being mistaken for a dangerous beast, he is captured and torn from his home. Determined to return to his family, he rallies together a misfit team for the ultimate adventure and proves you can't judge a bull by its cover.
Inspired by the beloved book "The Story of Ferdinand," FERDINAND is a heartwarming family comedy adventure with an all-star cast that includes John Cena, Kate McKinnon, David Tennant, Sally Philips, Gina Rodriguez, Anthony Anderson and many more.
Catch a clip of the choreographers discussing the characters dance moves here…
It's a fun movie for all the family…