Father's Day is coming. It seems like only yesterday we were celebrating it last year, but it's almost upon us, and if like me you are starting to think about gifts (or maybe you are SUPER organised and you already have ideas and have even bought or made things, in which case I am very impressed) and what to get the dad or someone who is the dad figure in your life, for the 17th June.
The husband is not that easy to buy for. There are things he likes and that we do get for him, but I like to get him a mix of treats and nice things and the odd practical gift (he's a very practical person) too.
One thing he REALLY does need is an umbrella. See, I told you practical was an option. We live in London, in the UK and it rains, and sometimes it can rain a lot. He needs a smart umbrella that he can carry in his work bag, just in case. He managed to loose his old umbrella and hasn't replaced it.
So we are getting him a nice new smart umbrella.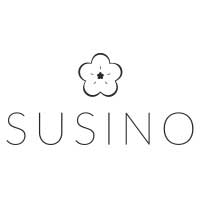 Susino make some very nice umbrellas which are perfect for what we want to get and what the husband needs. Umbrellas can be tricky, you don't want to buy a cheap one, no matter how nice it's pattern is, because it may fall apart or break on you just when you need it, so I tend to prefer to spend a little more to get a quality umbrella that will last and do a good job. The husband has to look good for work, so he needs an umbrella that keeps him dry to manage that, when the London weather decides to take a turn on him.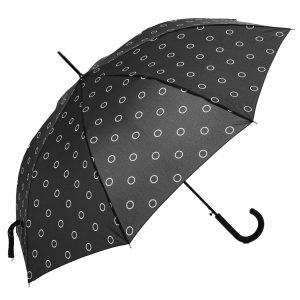 I am tempted to get him a big walking golf style umbrella, which he can use, to keep himself dry, and he does like a big umbrella.
But he also wants to be able to carry it to work and back, and he commutes, so a smaller, neater, compact umbrella may be a more practical answer.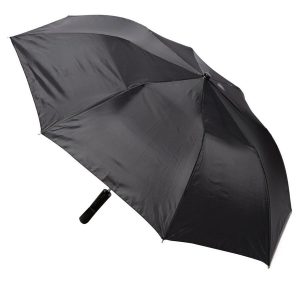 It's quite a tough decision to make, because they do have a lot of nice umbrellas to choose from.
The children of course want to get him a novelty umbrella, but I know whilst it might amuse him, he won't use it, so we are sticking with smart and useful…
In the meantime, whilst we are still trying to decide, we have a fabulous giveaway in partnership with Susino for our readers in time for Father's Day.
One winner will be able to choose either a Men's Umbrella or a rather stylish golf umbrella for the dad in their lives.
All you have to do to be in with a chance of winning this giveaway is to share in the comments section, what kind of umbrella you would choose. Are you a fancy patterned type or a plain and smart type? Large or small?
Then click on the Rafflecopter link and complete your entry. A winner will be chosen at random via Rafflecopter on the 10th June and your chosen style sent to you!
So, good luck, go and see which umbrella you would choose…
Terms & Conditions
This is open to UK residents only.
Over 18 entrants only
No cash prize alternatives
Spam entries will be deleted and all entry requirements must be fulfilled.
The winner will be contacted via e-mail to organize delivery of their item. Winner has 21 days to respond before another winner is chosen.
Please see our GDPR policy for information regarding data protection and what we do with your information.
This giveaway is not sponsored by or affiliated with any social media site it may be shared on.
*this is a collaborative post*