It has been ages since I sat down and read a book, life has just been this side of crazy and I miss being able to read, it's one of my favourite pastime.
So being part of a blog tour is a fab way to nudge myself into reading a book and making the time to enjoy it.
Myself and some other lovely bloggers are sharing about the new book by Katherine Johnson, which is a perfect book to get your hands on for summer reading, be it whilst you are on holiday, or just grabbing a few minutes peace whilst the kids are busy.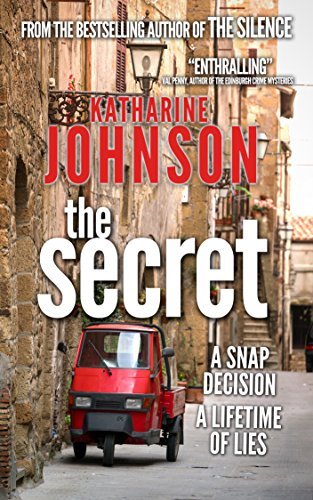 Love, lies and betrayal in wartime Italy.
Two girls growing up in Mussolini's Italy share a secret that has devastating consequences. Against a backdrop of fear, poverty and confusion during the Second World War friendship is tested and loyalties divided but a chance encounter changes everything.
The girls' lives diverge when beautiful, daring Martina marries and moves into Villa Leonida, the most prestigious house in their Tuscan mountain village while plain, studious Irena trains to be a teacher.
But neither marriage nor life at Villa Leonida are as Martina imagined. And as her best friend's life takes on a new purpose Irena finds herself left behind.
Decades later, a tragedy at the villa coincides with the discovery of an abandoned baby, whose identity threatens to re-open old wounds. While Irena's son is determined to get to the truth about the village's past, Martina's daughter is desperate to keep it hidden.
I am a bit of a fan of wartime stories, and this is a perfect book if you like mystery, drama and a sense of real life, during World War 2. Once I started reading, I got very absorbed and it is definitely a book you will want to keep reading until the end. I always find book reviews hard to write because I don't want to give details but you really do get a sense of atmosphere and you can almost feel you are in Italy whilst reading the book. The author has really captured what life was like and makes it seem intense but real. This is a sequel to a previous book and it carries on the story, from a different angle but you can read this book easily without having read the previous one. The characters and storyline flow and you can sense the emotion and tension as the story unravels.
I thoroughly enjoyed it and would recommend it if you are looking for something that will keep you reading, until the last page. I would share more but you need to get your own copy. I don't think you will be disappointed.
You can get your copy here
Don't forget to see what other bloggers have to say, on the book tour too…