*We were kindly sent an item to review, all opinions are our own*
My kids and I love to try out new things, and we particularly love things that help us get creative as well as having fun. They are of an age where they like to be a little independent of me, and enjoy creating things on their own and I love it when they find toys or games that help with this.
The Cool Maker KumiKreator from Spin Master is a great creative toy, for making fabulous bracelets.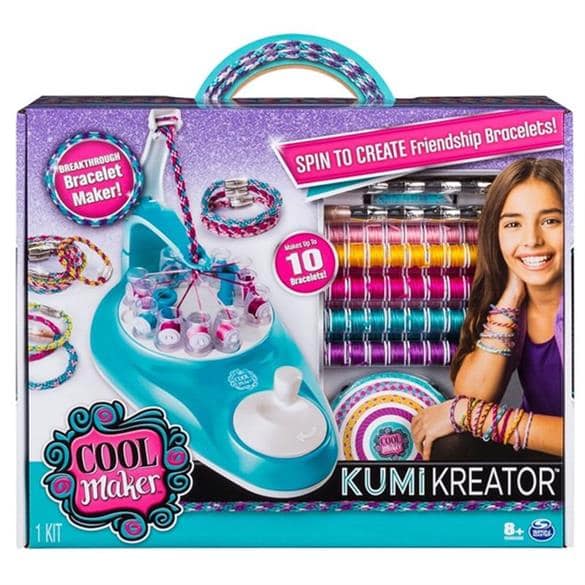 The Cool Maker KumiKreator is a breakthrough way to braid beautiful friendship bracelets before your eyes! Drawing inspiration from the art of Japanese Kumi bracelets (Kumihimo in Japanese means "gathered threads"), the KumiKreator makes it easy to create stylish and intricate Kumi friendship bracelets. The KumiKreator DIY kit includes 88 spools of string and everything you need to make up to 10 unique bracelets! Select one of the stylish bracelet patterns from the design booklet, or create your own pattern! Next, choose from 5 different colours of string, load the ready-to-use spools into the machine following your bracelet design and spin to create! As you turn the handle, the spools dance around the machine, magically weaving your bracelet together in minutes! When your bracelet is finished braiding, remove it from the machine and customise with a stylish clasp – no knots are needed! Stack, wrap and share your bracelets with your BFF's and mix and match to accessorise every outfit! Spin to create colourful friendship bracelets with the Cool Maker KumiKreator!
It's quite easy to set up (and if you need help there are some very helpful YouTube tutorials to help you if you need tips or tricks or trouble shooting ideas) and the kit comes with everything you need and lots of beautiful coloured threads to let you create pretty or eye catching bracelets.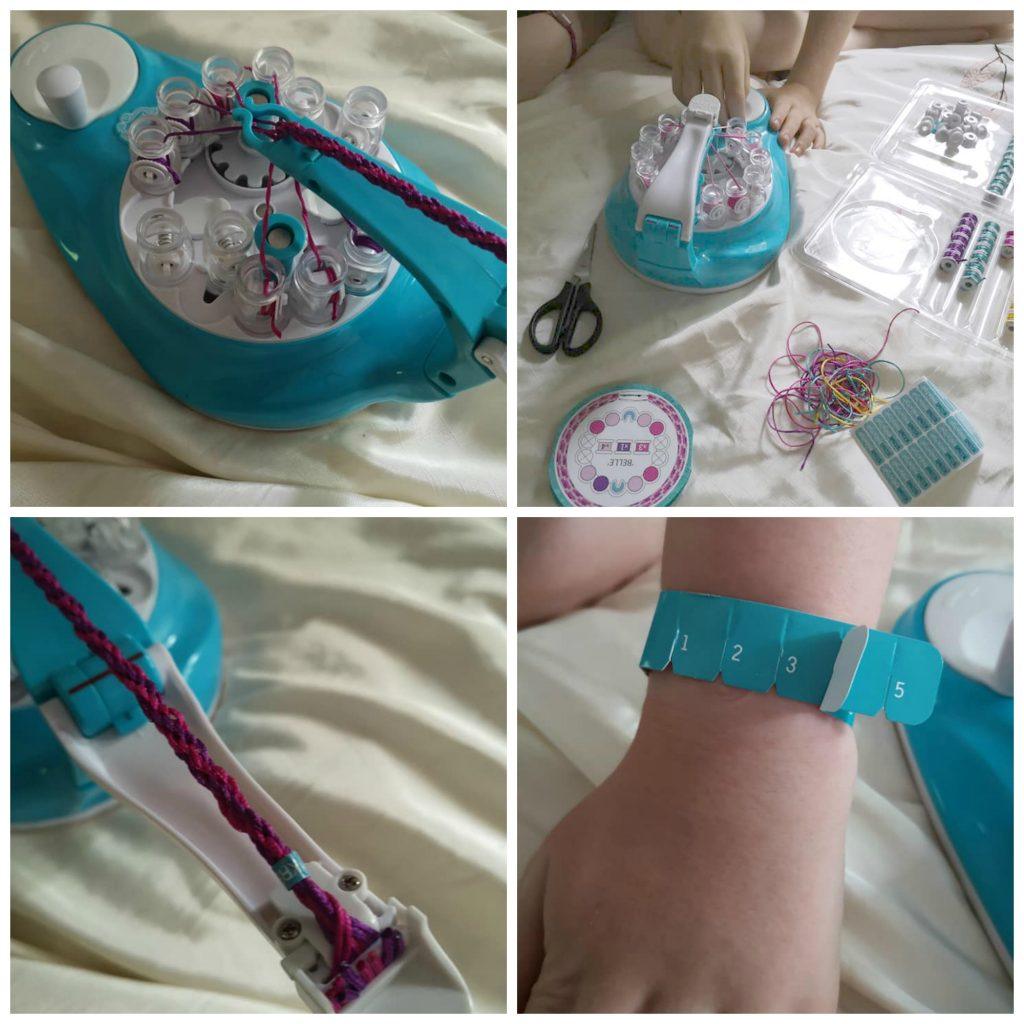 This makes a great gift for someone who likes to make bracelets, and with a little input you can make perfectly woven bracelets quickly. My kids love this, and they have made them for all their friends, and me.
You can see the KumiKreator in action here. A little bit of work to set it up and get it ready, and you are good to go. No batteries required. You can also get replacement threads and clasps too, so you can keep going making as many bracelets as you want to.
This is a brilliant gadget and it will be used again, and would be great for parties or playdates, or for making bracelets for gifts or party bags too, or just for letting creativity loose!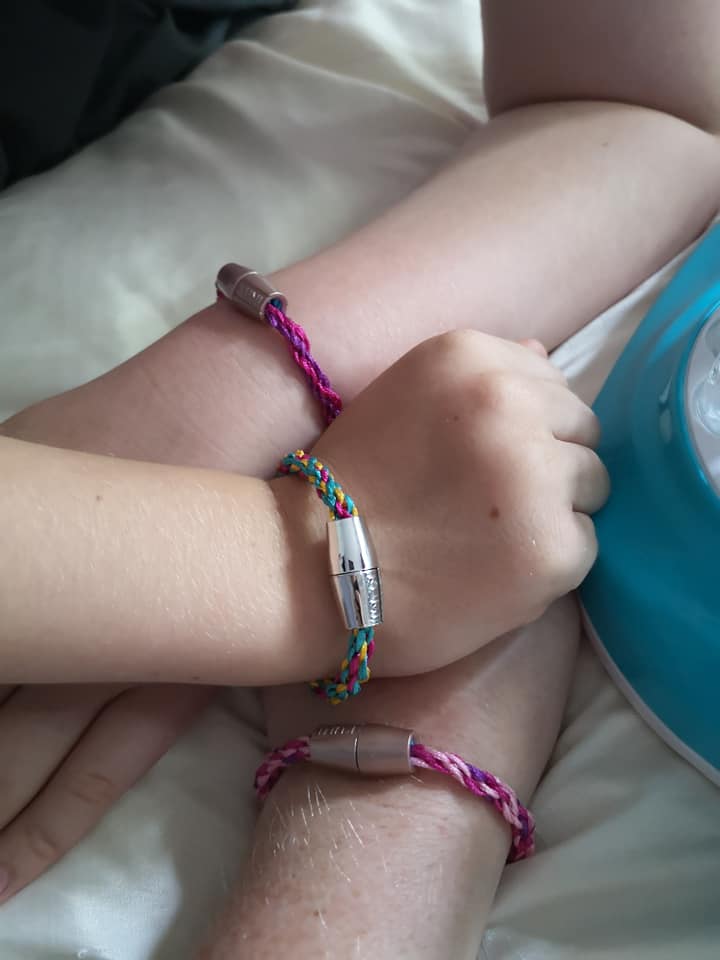 So we think you should definitely get your hands on one, and have as much fun as we did!