*This is a collaborative post with Anthisan, all opinions are our own*
Bug bites and stings have to be one of my most hated things. I have lived in and grown up around the world in all sorts of places, with insects and biting bugs and I have scratched many a bug bite in my time. Mosquitos, flies, fleas (don't ask) midges, wasps, bees, and even a spider bite or two. It's horrible having to deal with bites and stings from bugs.
Don't get me wrong, I don't hate all  insects and creepy crawlies. In fact I live with a mini entomologist in the form of my small son, who LOVES bugs and insects and spends a great deal of time in the garden or out and about looking for bugs and trying to catch them to look at them and learn about them. He gets very concerned if we have a bug trapped or looking lost and he likes to set them free (last week, I had to explain to him that releasing a spider in to his sisters room was probably not going to go down that well, don't tell her, she doesn't know!!)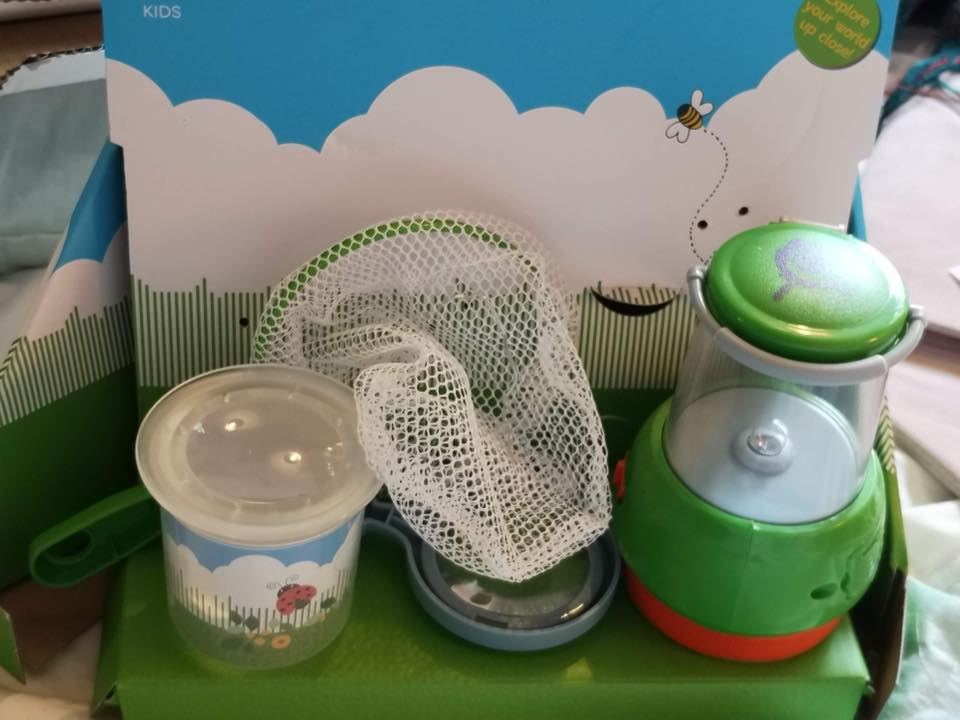 We have spent a lot of time catching and learning about bugs, insects and crawling critters this summer, both at home in our garden and on holiday in France!
There are many interesting and fascinating bugs and insects out there, and we have watched enough nature programs to know that they are useful and a good thing we need in our world but I don't like it when they bite.
Insect bites and stings can be a pain, and itchy and unpleasant, and now I have kids of my own, it's important for me to have something on hand to deal with those when they happen, and they do. Both my children have been stung and bitten and it's not fun when they are itchy and reacting to bug bites.
Thankfully Anthisan comes to the rescue. A handy tube of cream to soothe bug bites and stings.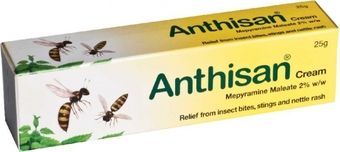 Anthisan Bite & Sting Cream can provide symptomatic relief of skin irritation caused by insect stings, insect bites and nettle stings and has been used for over 50 years.
Anthisan Bite & Sting Cream is easy to use and contains the active ingredient Mepyramine Maleate (2%), a topical antihistamine which stops the histamine affecting your body's cells by blocking receptor sites in your nerve endings, helping to reduce pain, swelling and skin irritation. Anthisan Bite & Sting Cream (20g) retails at £3.66 and is available from leading pharmacies and supermarkets. Suitable for the whole family including children from two years. 
My husband always laughs at me, because I carry things around in my bag, that he thinks are weird, but when we were on holiday recently and he had a particularly itchy mosquito bite, he wasn't complaining when I pulled a tube of Anthisan out and he was able to get some relief.
It's a handy size tube you can pop in a bag, travel bag, make up bag or first aid kit, keep in the car, or in your medicine cabinet at home, for when you need it. It is also great for nettle rash, something we have had to deal with every now and then too. It's also ideal for taking on holiday or when travelling, or if you work or spend a lot of time outdoors.
So, if like our family, you find bugs and insects fun to learn about but don't like dealing with being bitten or stung, then a tube of Anthisan might be handy to have.
*Always seek appropriate medical advice if you have a concern about a bite, sting or rash and basic treatment isn't working*