*this is a review post, but all opinions are our own, and we were not paid for this review, but kindly sent some coffee to try*
It is no secret around here that I and we LOVE coffee. You only have to follow us on social media for a few days to know that basically in our house, COFFEE IS LIFE.
I am very lucky that I have a husband who is, a little bit of a coffee snob, so he's taught me to enjoy good coffee and he makes good coffee and we enjoy trying new types and brands, and finding coffee brews that work for us. Some days we like a mellow brew and some days we need what we call "kick ass strong" cup fulls of coffee goodness.
So when the team at Blue Coffee Box asked us if we would like to try some of their coffee we weren't exactly going to say no, were we?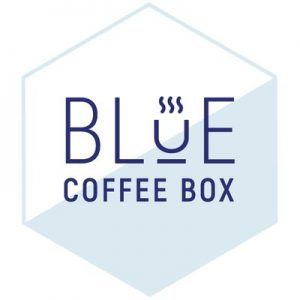 So what are they?
THE BLUE COFFEE BOX SUBSCRIPTION
Handpicked speciality arabica gourmet coffee from 17 countries, selected for your taste preference, freshly hand-roasted in the UK, and delivered in a sleek, letterbox friendly box with origin and tasting notes.
Ethically sourced gourmet coffee
Roasted by the UK's best of the best roasters
Free UK delivery – delivered worldwide
Their subscriptions are really good value, per month, for either single bags of coffee, or for a box with several smaller packs to try different ones. When you think about how much you might spend on buying one cup of coffee from a coffee shop, or on your weekly grocery bill, adding coffee to make at home, it works out quite reasonably and you are getting great tasting coffee as well as supporting coffee farmers directly, through Direct Trade, not via a third party or big company. So you get good coffee and you are supporting those who grow it, in a sustainable way. That's a pretty good deal.
The packages arrive efficiently (and we had just run out) and are boxed with details of each coffee, or your the coffee you have chosen and how to brew it and about where it has come from, and the flavours you can expect with each coffee.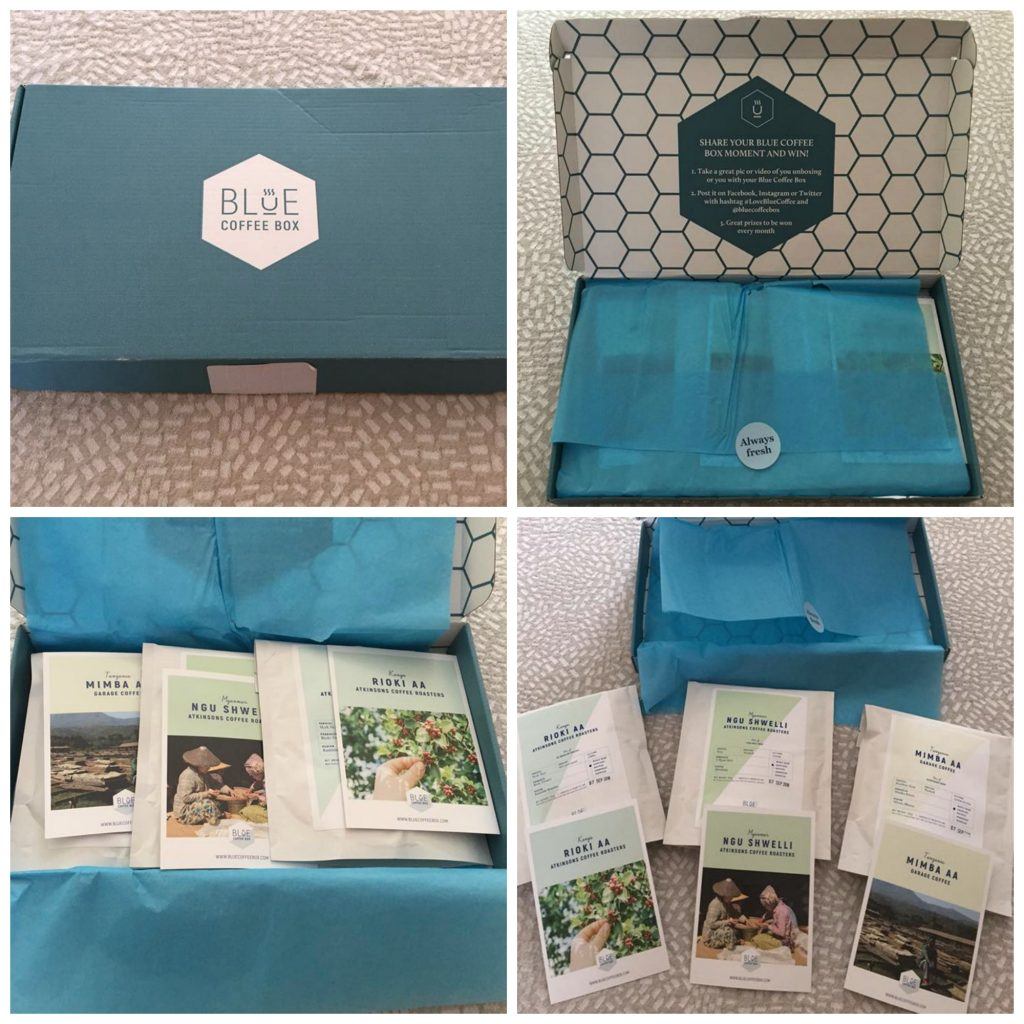 But how does the coffee taste and what is our verdict?
So far, we have been very impressed. We have tried two of the packs that have arrived, and it's hard to choose which one I like best. One has been very mellow and delicious and one has been much more robust and packs that just needed punch. The cards that come with the coffee are really interesting to tell you where they come from, and how they have been grown and roasted, and what tastes to expect, and the husband and I have decided that we would like to quit our day jobs and become coffee tasters! Wishful thinking!
This is a great way to try new coffees and also support coffee growers, and would make a great gift for someone, or just as a treat for yourself. It's also a perfect way to try new coffees.
We have some good news, if you are someone who would like to try these coffees. We have three one month boxes of Blue Box Coffee to giveaway. Three winners will get a months supply to try and enjoy.
All you need to do is comment on this post, with how you like your coffee and where your favourite coffee comes from (I like strong Italian roasts, the husband like South American blends) and then click on the link to complete your entry. It's a simple as that.
So good luck. Coffee is life!
One month of Blue Box coffee to try…

Terms & Conditions
Three winners will be chosen to receive a months supply of coffee from Blue Box Coffee sent to them.
NO cash prize or alternatives
Winner has 28 days to respond or new winners will be chosen
Winners must be 18 and UK residents
All entry requirements must be fulfilled and spam entries will be deleted
Winner will be notified via e-mail and permission asked to share their postal details and e mail with the company sending the items. Please see our GDPR policy for privacy and data storage information.
Ends 20/10/18