*this is a review post. I was kindly sent an item to try and share about. All opinions are my own*
I haven't made any firm goals for 2019, because I don't feel good setting goals. But I did come into 2019 with a plan to look after myself a bit more, and that included getting back into exercising, after some MORE time off with knee injury issues.
My knee surgeon has cleared me to run again, and I am also back in kneehab, once a week, with my sports injury physiotherapist so I am back to exercising again and easing into things gently but getting into a good routine.
I tend to prefer to wear clothes that are practical and comfortable for exercise (doesn't everyone?) but I do also like to wear something that looks nice, too, and that is warm for after I have been exercising, or if I am out running and it's cold.
This cosy, soft and practical top from the Doutzen Kroes range at Hunkemoller is perfect.
They always package their items so beautifully, so when their parcels arrive it's a treat to open.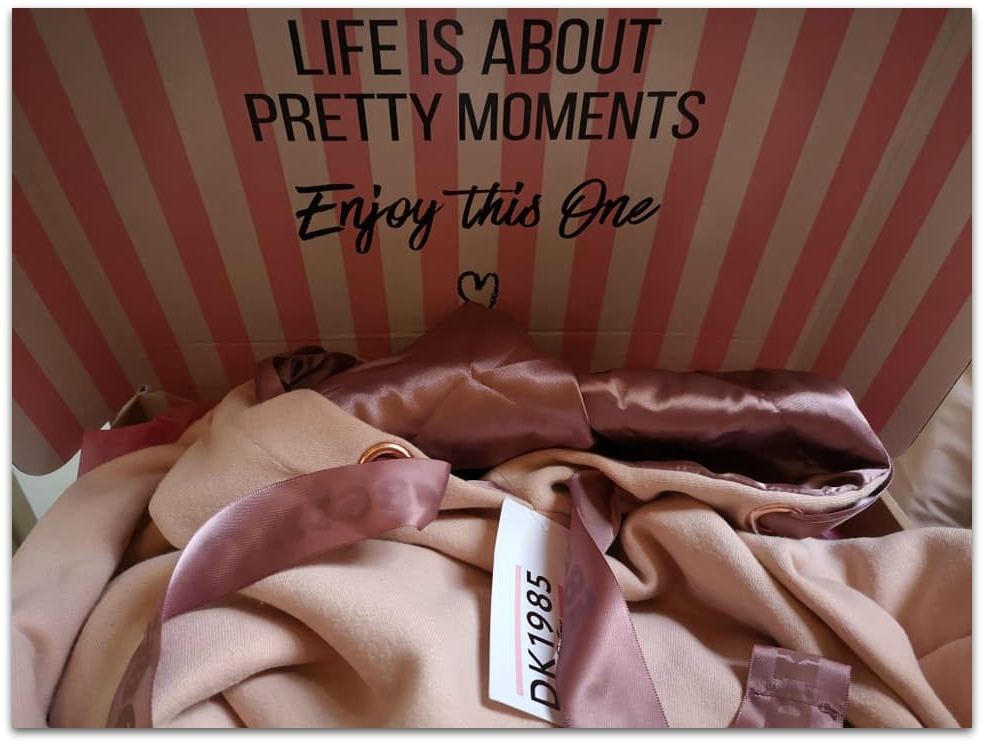 This really is a beautiful sweatshirt. Perfect for casual wear, but also great for exercising in.
It's rather glamorous actually with the silky hood, and ties. I feel quite dressed up to for my knee physio sessions, and almost yummy mummy when I am out trying to get 5km of a run in before the school day ends.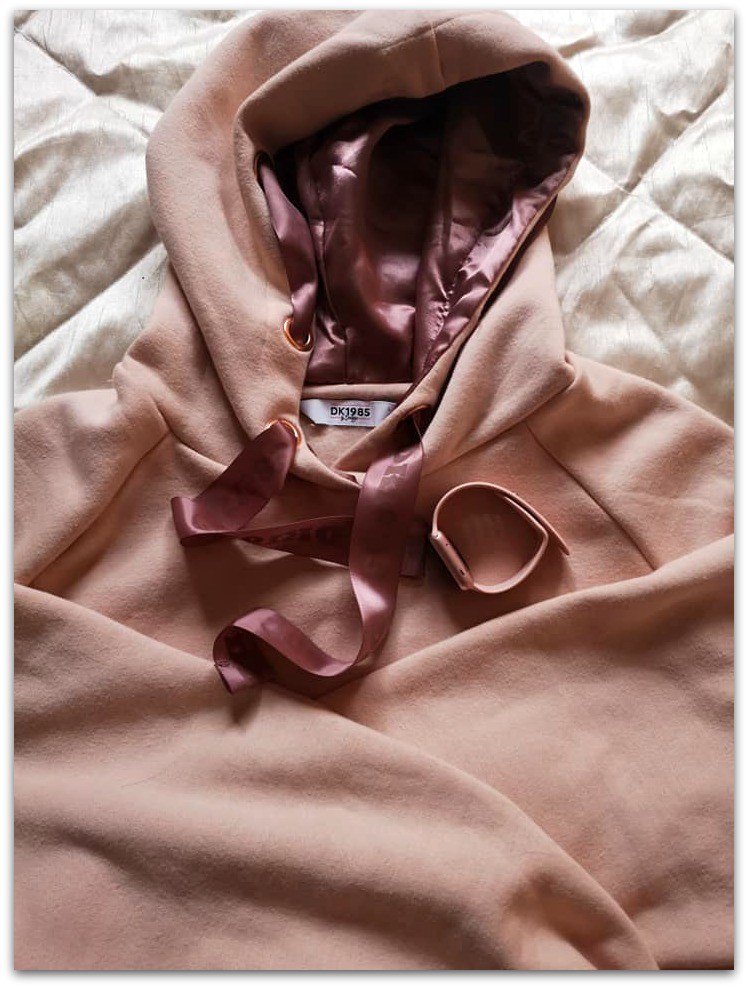 It is perfect if you want a fashionable look, but also to feel like you are dressed well for exercise then it is well worth looking at their range of sportswear. This is a top I will wear again and again, it's well made, and washes beautifully. I have also had a few compliments on it it too. They have some great items to choose from to suit your exercise needs and budget too.
Finding time to get out and exercise and look after myself, as a busy working mum is hard, but at least when I do get out, I can feel like I look good, and that helps motivate me.