*This is a review post. We were kindly sent an item for the tween to review and share about*
Hi, this is Emily. Today I'm going to talk about one of my favourite things to do in my spare time. Shopping!!! I adore shopping for all kinds of things. From stationery to clothes  I love it all. This week I am going to talk shopping for clothes. I like to take my mum out shopping with me, to try on and buy clothes, but I also like shopping online and when my mum says I can choose some things, it's fun to browse and decide what I want. Online shopping is handy, because it means I don't have to go shopping with my little brother. Shopping with little boys is not fun. Ordering things online means I can try stuff on at home and decide what I like and don't like.
I am really loving jumpers, warm cosy hoodies and sweaters at the moment, and these are a few that I really like. Hoodies and jumpers can be dressed up and down, and worn to be comfy or look a bit smarter. These are some that I am loving at the moment!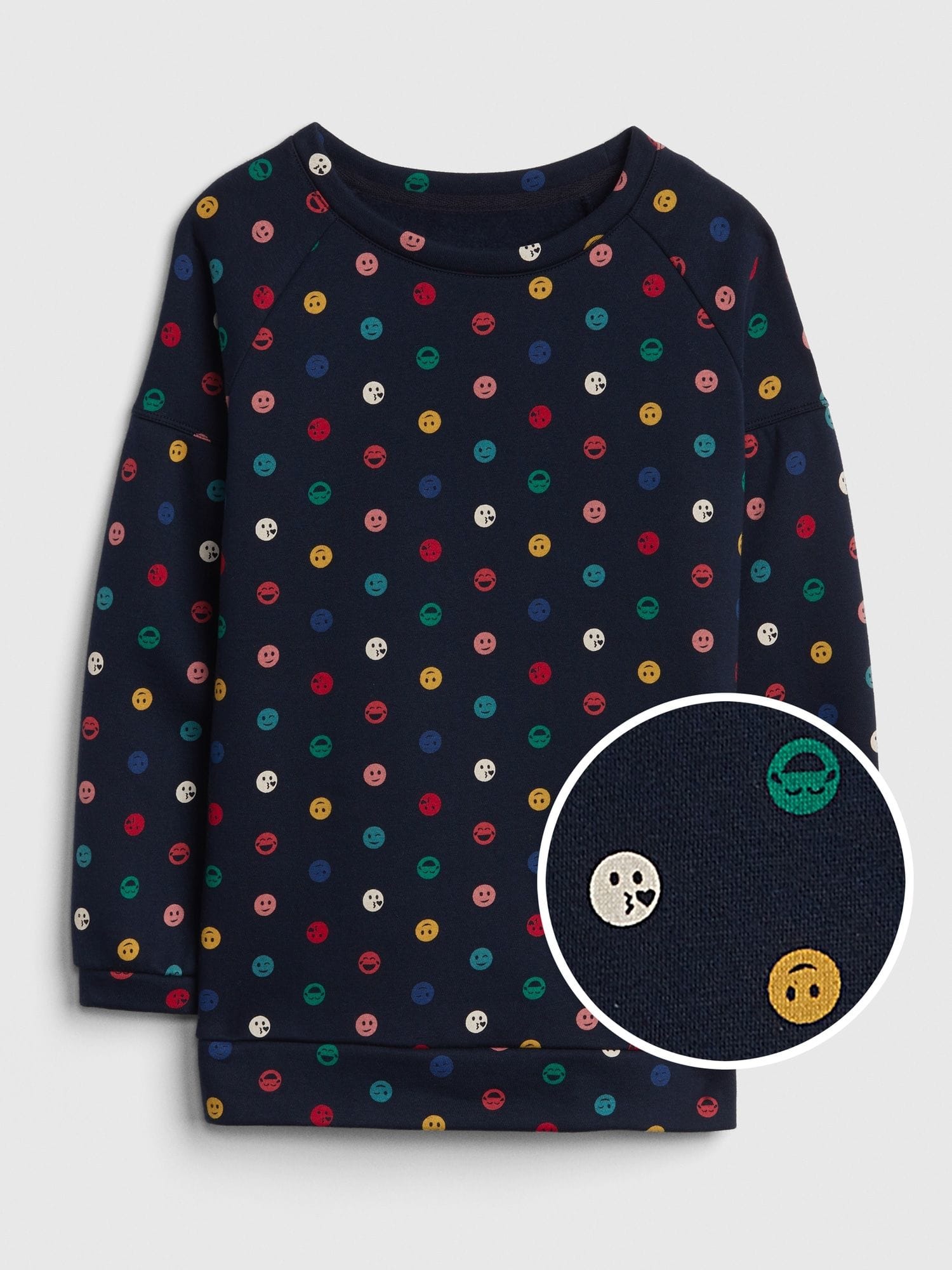 I love this  emoji jumper,  because it's colourful, warm and practical – perfect for the winter!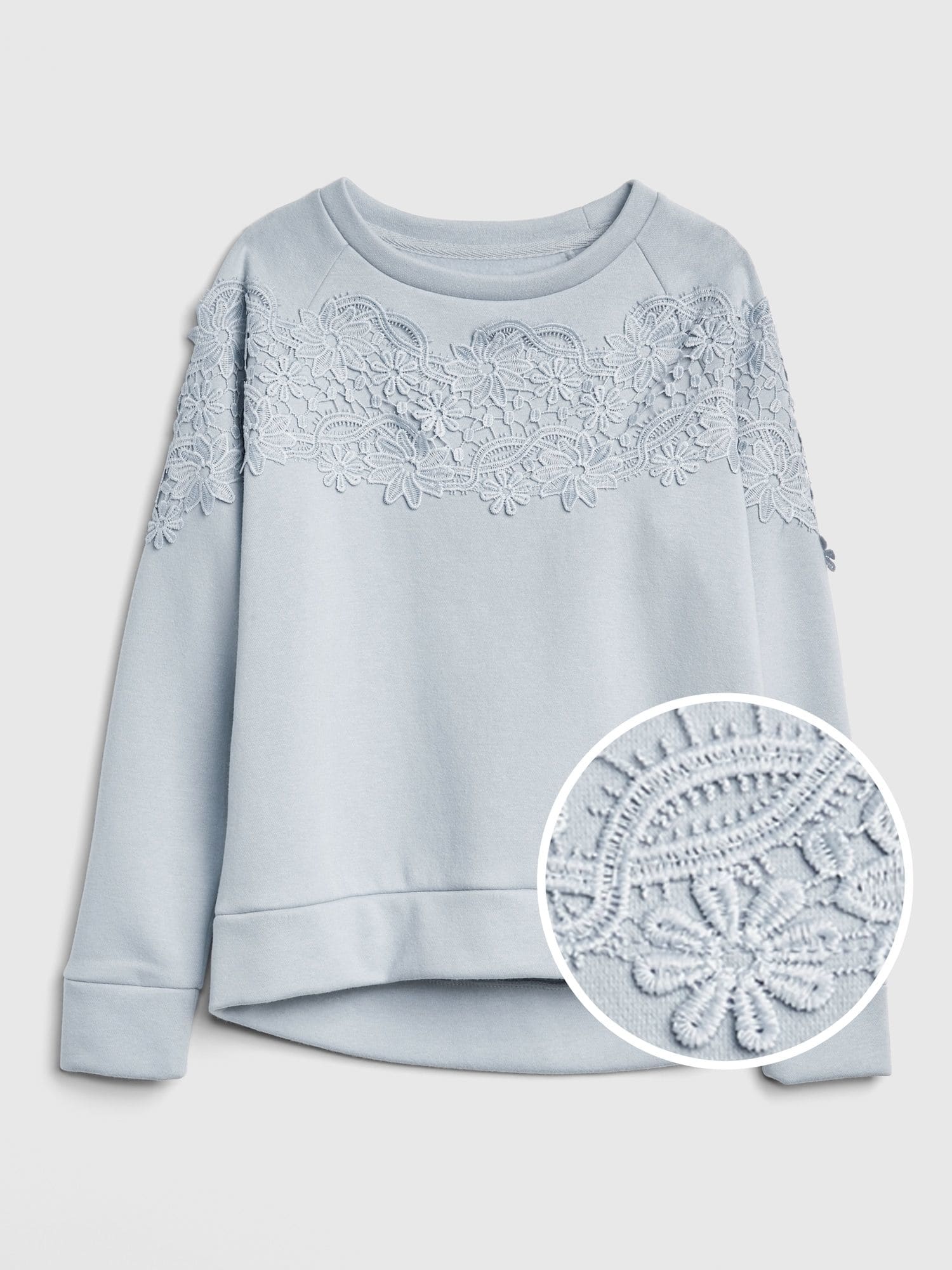 I like this jumper as it is really pretty and looks really warm – also perfect for the winter and this one is a top you could wear to dress up a bit too, with the flower details.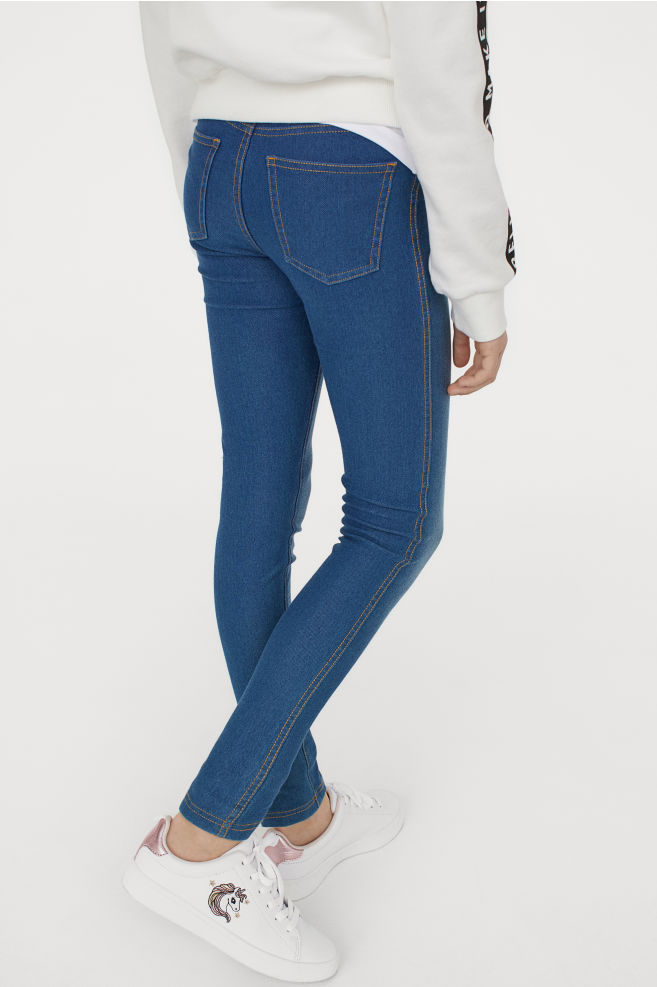 I mostly wear hoodies and tops with jeggings, I love jeggings because they fit perfectly and aren't to tight like actual jeans. These are practical for any occasion and can be made to look smart or casual.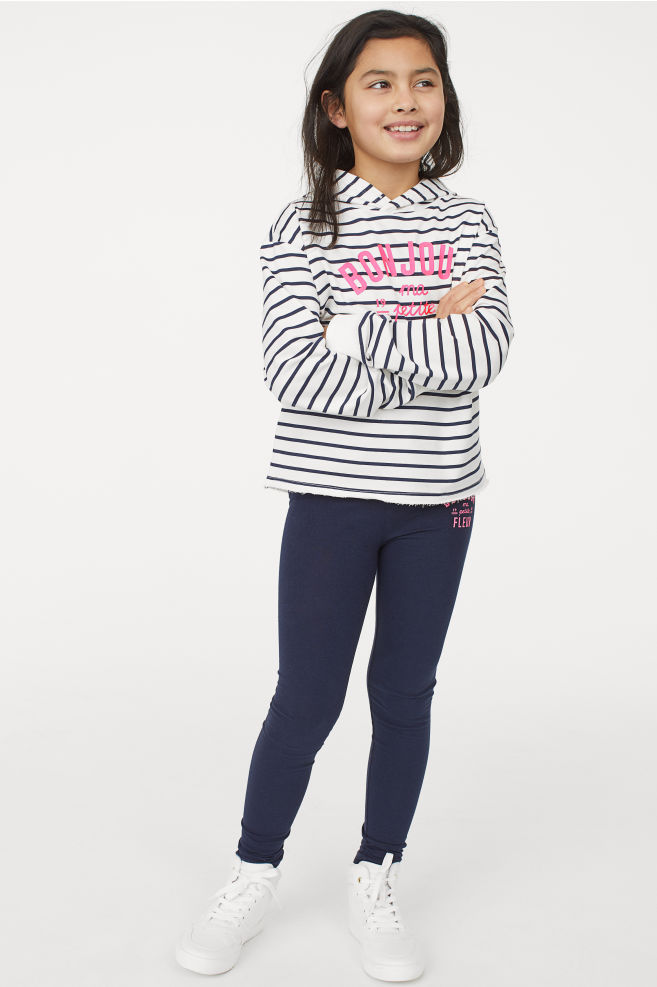 I like choosing items that will mix and match with other clothes, I like these jeggings and striped top,  because they look really comfortable and great to lounge around in.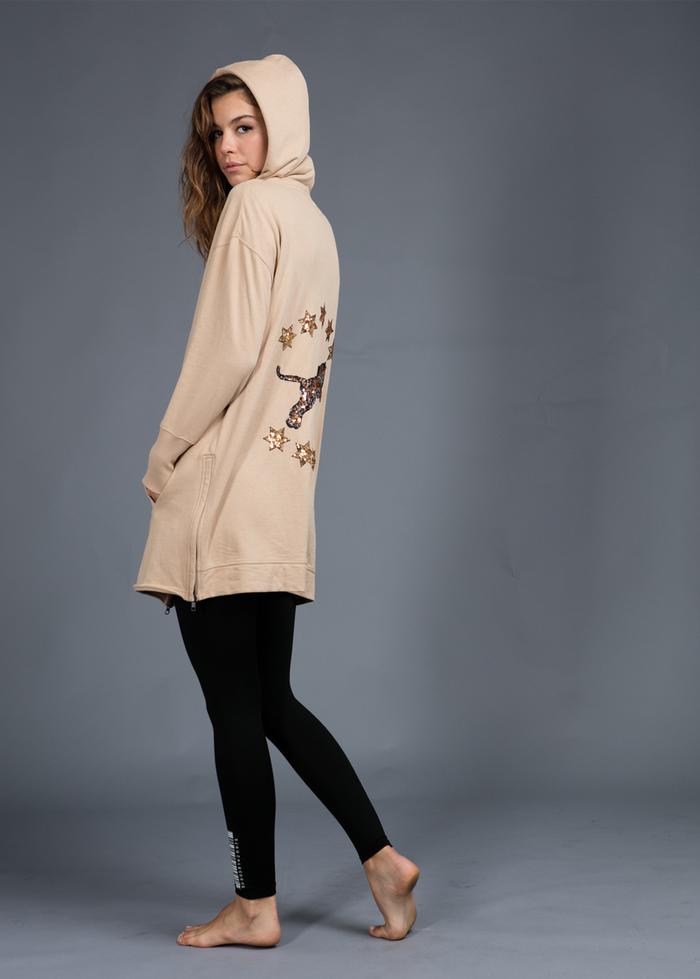 I really  love  this hoodie, it's a bit different, it's cosy but I love the sparkly jaguar details.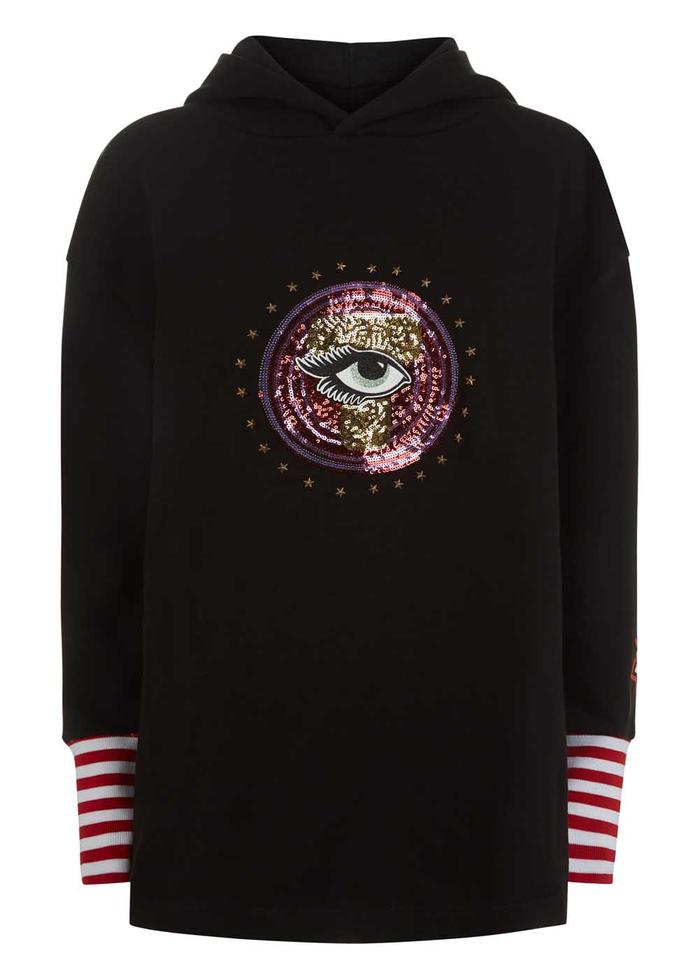 This hoodie though is my current favourite choice and it's a bit different from what I normally choose. I like this hoodie because it looks really cool, is very colourful, it's cosy, and it fits me really well. Teenzshop is a new favourite site that I like, and they have a fantastic range of clothes that are fashionable and trendy, but that my mum also approves of. She's not too strict but she does sometimes let me know what she thinks about what I wear. She's usually quite fun to shop with, although I mostly give her advice on what to buy. The detail is really pretty and it fits really nicely.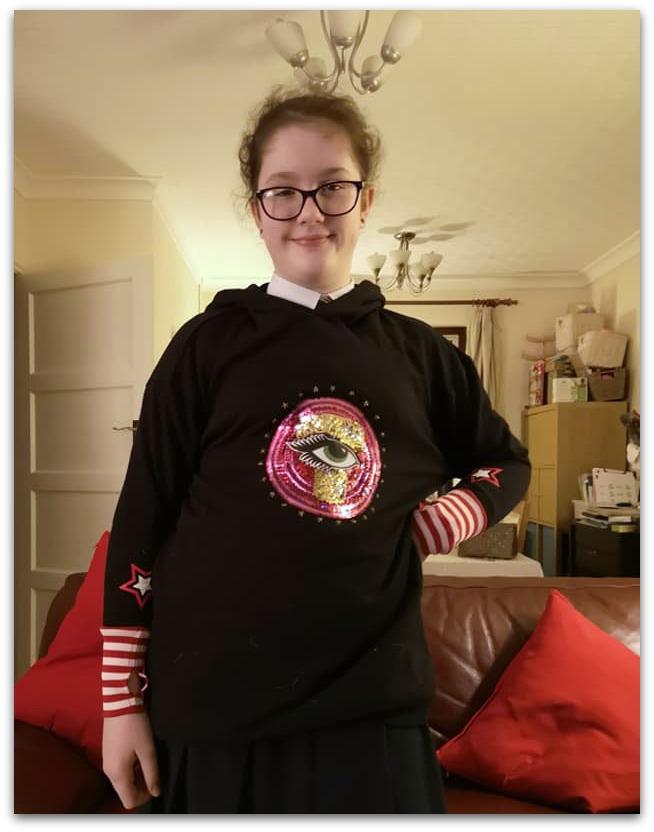 I really love the detail and the sequins.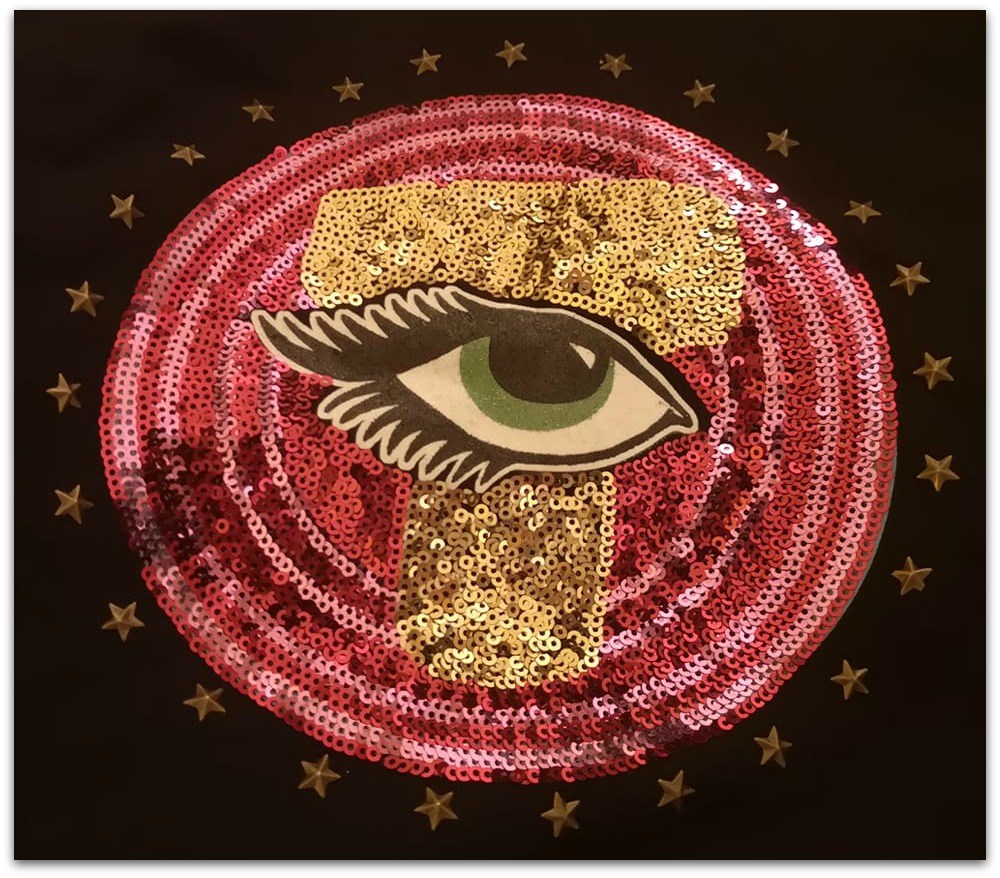 Mum says:
The tween chose well and I am impressed with her taste, and what she chooses. The detail on the top is lovely and it's made well and good quality and the prices on the site are "mum budget" approved too…