I have adapted this allergy-friendly chocolate cupcakes recipe, it's actually a cake recipe, but can be used for cupcakes or for a normal layered chocolate cake. This recipe makes about 24 cupcakes or enough for a normal sponge cake if you prefer that way. I've also tweaked it so that it is dairy and gluten-free, for our food allergies.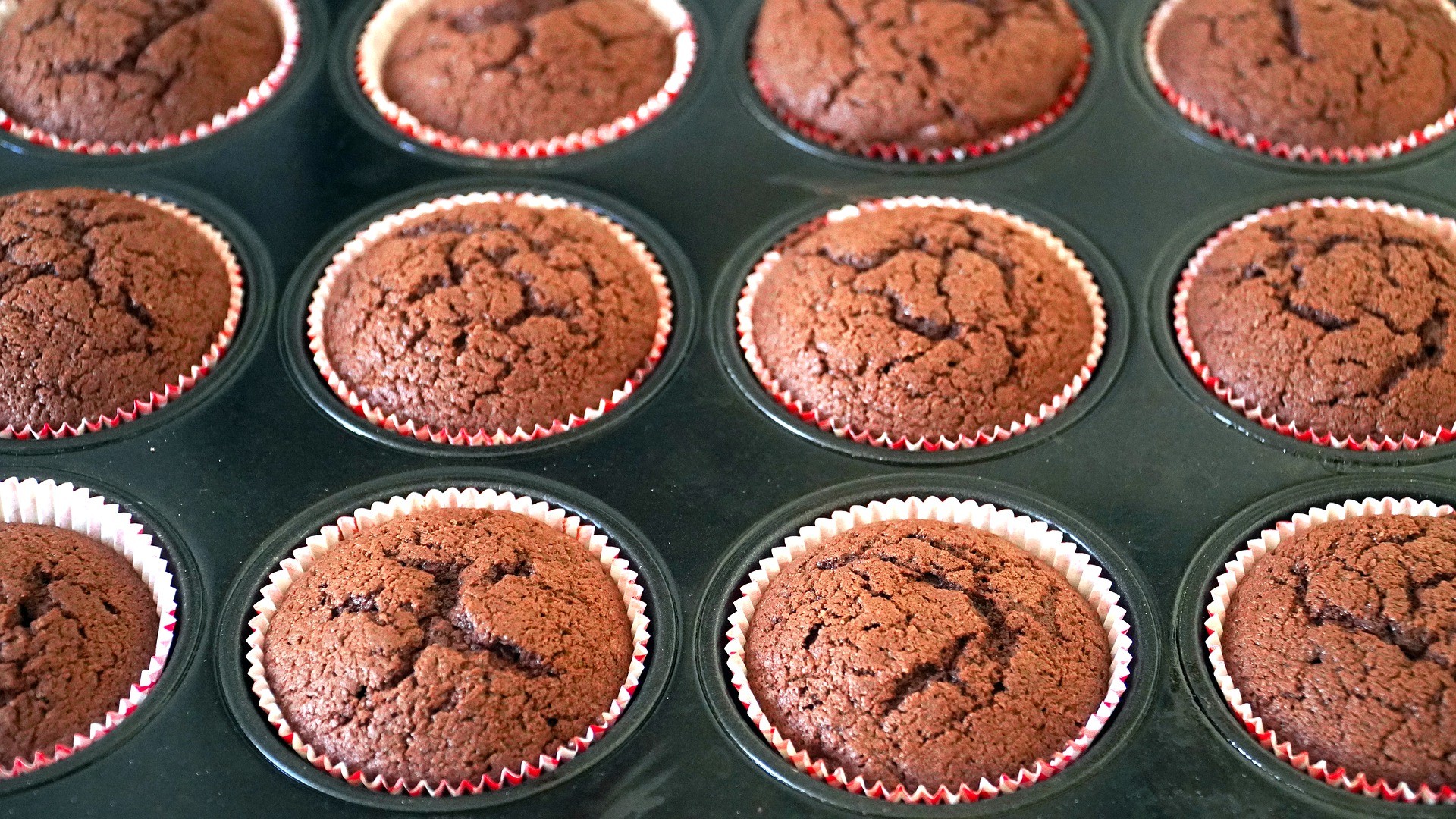 You will need:
225g/8oz gluten-free plain flour
350g/12½oz caster sugar
85g/3oz cocoa powder
1½ tsp baking powder
1½ tsp bicarbonate of soda
2 eggs
250ml/9fl oz milk (we use soy or oat milk) 
125ml/4½fl oz oil ( I used coconut oil, but you can use vegetable, or butter, or dairy-free spread)
2 tsp vanilla extract or coffee (I prefer coffee, I just use a few dribbles from any leftover coffee we have made, or a bit of instant in water is fine too, I find coffee brings out the flavour better, of any chocolate cake)

250ml/9fl oz boiling water
Combine all the ingredients, except the water, and beat well. I then add the water, and to be honest, I sometimes don't use it all, I tend to go on "sight" as to if the cake mixture is the right consistency, but I will leave that one to your choice and baking skills. I probably only used about 200ml this time round. Make sure it is smooth, no lumps, and well mixed.
Pour into cupcake cases (or your greased, lined cake tins) and bake in a pre-heated oven (180) for 15 minutes for the cupcakes, or 25 minutes for the cake) test the cakes with a skewer, which should come out clean, to make sure they are fully baked.
Ice, decorate, and enjoy!
For our butter icing we use:
140g/5oz Pure dairy-free spread softened
280g/10oz icing sugar
1-2 tbsp milk
Vanilla extract, a few drops, and you can add food colouring if you desire
Beat all ingredients together until they are light and fluffy and then liberally apply to your cakes!
They never last long in our house and are great when you are making something where food allergies need to be catered for. If you liked this recipe allergy-friendly chocolate cupcakes then you might also like our allergy-friendly chocolate brownie recipe too and we share more recipe ideas on Pinterest as well.