*This is a review post. We were kindly sent a book to read and share about*
We are always on the look out for fun children's books for both kids, and we have wide and eclectic tastes.
My small son loves books he can relate to with characters that make him feel he is part of the story, and if he is really getting into a book, and enjoying reading, then that makes me happy.
So It's a Kid's Life by Kerry Gibbs is perfect for him.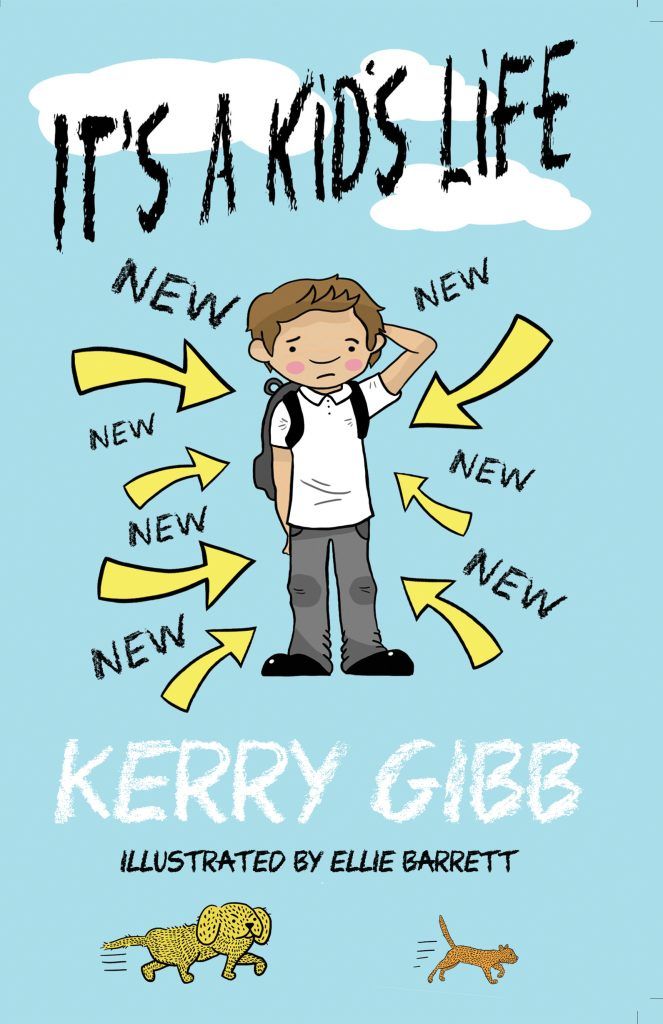 "Ben Collins is your typical nine year old boy, muddling his way through life. As if being a kid isn't hard enough, his parents have just forced him to start a new school! Read about his adventures here as he plans to make his millions by running a secret school tuck shop! Bring into the equation a snowball fight, the most epic sickie ever, his trusty dog Obi, and the distraction of the beautiful Lottie Jones, and you will soon see that things never go quite to plan!"
We don't want to give too much away about the story, but for me, to see my small son deeply engrossed in a book, which makes him giggle away, is basically what we say on social media as "parenting goals". He loved this story and the things that Ben gets up to. Because he's the same age as Ben, he feels like he can understand him and gets what he is going through and dealing with.
He mostly read the book to himself, but did read me the odd chapter, and I have had a good read through myself, and it's a brilliantly written, funny book. The language is great and the characters are fun and relatable. Matthew thoroughly enjoyed it and is looking forward to reading the next book in the series.  If the kid approves and enjoys reading a book, then mum approves too.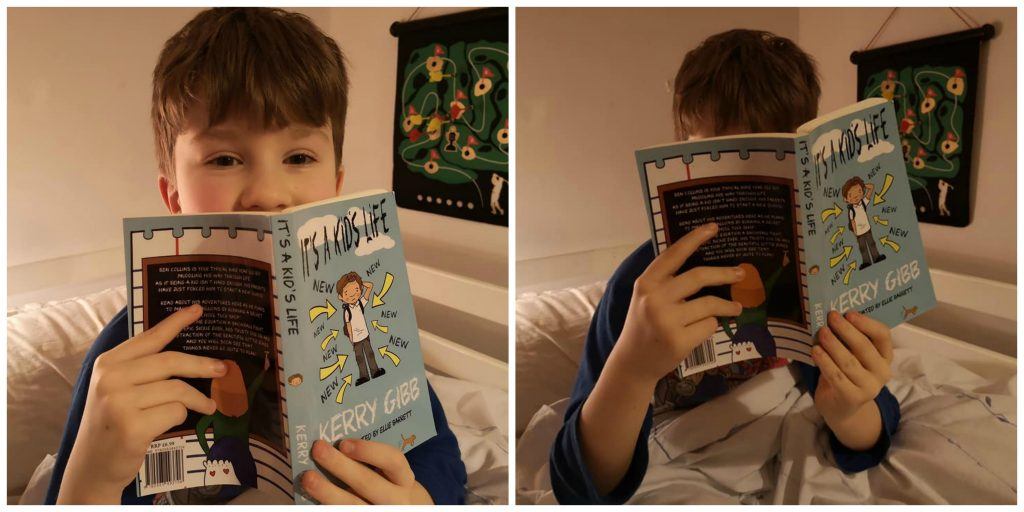 Kerry has written a whole series about Ben and what he gets up to,You can get your hands on a copy of It's a Kid's Life  here  to enjoy.
But we also have some good news.
We have a copy of It's a Kid's Life to giveaway to one lucky person. You can enjoy meeting Ben and following him as he adjusts to a new school and life.
All you have to do is comment on this post and share about something you did at school, was it naughty or funny and did you get caught or into trouble?
Then click on the link below to complete your entry.
Ends 3rd March 2019
Win a copy of A Kid's Life by Kerry Gibbs

Terms & Conditions
Over 16 Entrants only
Uk entrants only
Winners have 28 days to respond to notification then a new winner will be chosen
No alternative or cash prizes 
Spam entries will be deleted 
Please see our GDPR and privacy policy for data storage information