*This is not a paid review post. We visited Lady Dinah's Cat Emporium as part of a birthday treat, and we loved it so much we decided to share about it*
If you read our blog you will know we LOVE cats. It's pretty obvious, we think.
The tween had a birthday recently. As part of trying to find more meaningful gifts for the children, and less actual stuff, we have started trying experiences and things we want them to enjoy and remember.
I was very lucky to visit Lady Dinah's Cat Emporium last Christmas, and thoroughly enjoyed my visit there, and when the tween heard about it, she was DESPERATE to go. However, quite sensibly, they have a few rules about who can and can't visit their cafe, to keep their cats safe and happy, and one of those rules is children under 12 cannot visit the cafe (and as a parent, I am fully behind it, I love kids, I work with them, but I do know in certain circumstances small children don't mix with situations and having had to work hard to teach both my kids to be gentle and respect our cats, I think that an age limit for children visiting somewhere with cats is reasonable) So she has had to wait. Not so patiently. When we were talking about Christmas and birthday ideas for her this year, I realised she was now old enough to visit the cafe with me.
So for her birthday this year, we treated her and I to high tea at Lady Dinah's Cat Emporium.

What is Lady Dinah's exactly, you ask?
In simple terms it's a lovely cafe where you can go, spend time in a quiet, calm space, with cats, and have a cup of tea.
Started in 2012, by it's owner Lauren, who was looking to do something different, and realised that spending time with cats can be very therapeutic and enjoyable, it's a safe space where a group of cats are looked after by a team of cat loving people, in a set up made to suit the cats. The people who come to visit are entering the cats domain, and have to stick to to the cats rules, and it's a space to appreciate cats, whilst enjoying tea.
The cats are all loved and well cared for, in fact, I am pretty sure both my cats would move there in a shot if they could, and they have the run of the space. It's very eccentric and fun, but perfectly set up for the cats to live their best life.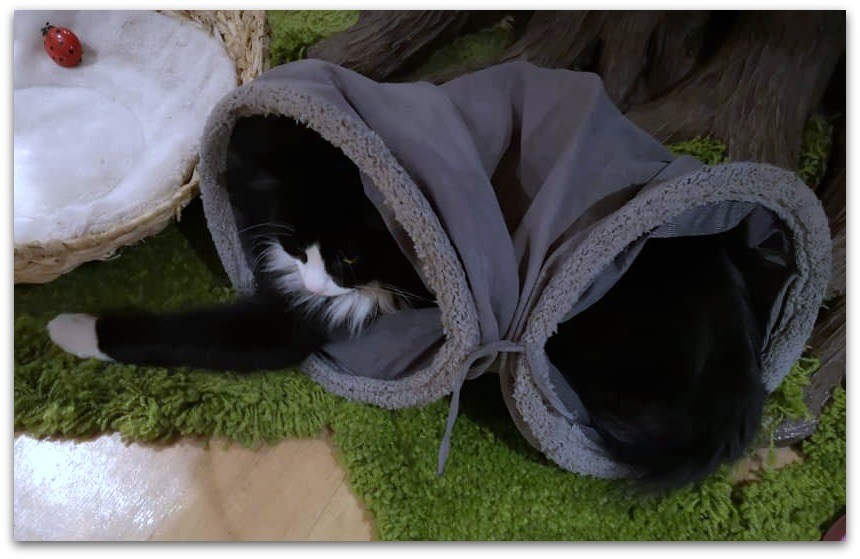 This is Del Boy. I would have quite happily taken him home in my handbag if allowed. It's hard not to love all the cats with their personalities and quirks!
Lady Dinah's is the first and only fully fledged cat cafe, in the UK. That makes it unique and special. Some of the cats are very well known and people come to meet certain members of the cat family there.
But, I hear you ask? Cats & food, eating with cats? Isn't that a bit weird and aren't there health and safety issues?
I can tell you from our own experience that it's clean, safe and perfectly safe to eat there. The cats don't jump up on tables whilst you are eating, and you aren't allowed to feed the cats human food. They wander around whilst you are eating and drinking but it's no less hygienic than if you were eating dinner at home and had a cat in the house. In fact, it's probably cleaner there than my own house, and of course they adhere to all the health, safety and food hygiene rules that any food establishment has to.
You can opt for various eating or drinking options from the basic cuppa with cats, which is good if you want to keep it simple, through to high tea with the cats, which is what we chose.
The service is, good, and the staff are friendly and knowledgeable about the cats, and are very open to answering questions about the cats, and helping you to meet and play with the cats.
The High Tea was delicious, and whilst it is a splurge, you are paying for a lovely tea (and they will wherever possible cater to diet and allergy needs) and time with some fabulous cats. It's relaxed and calm, and my tween was basically in cat lady heaven…
If you love cats, or you want to do something very different, then this is definitely a place to add to your list to visit. We had a brilliant time, and thoroughly enjoyed ourselves. The only minor disappointment we had was that we didn't time our visit to suit the famous Wookie the cat's best time of day, and Emily didn't get to meet him. Never mind, we will just have to go again, won't we?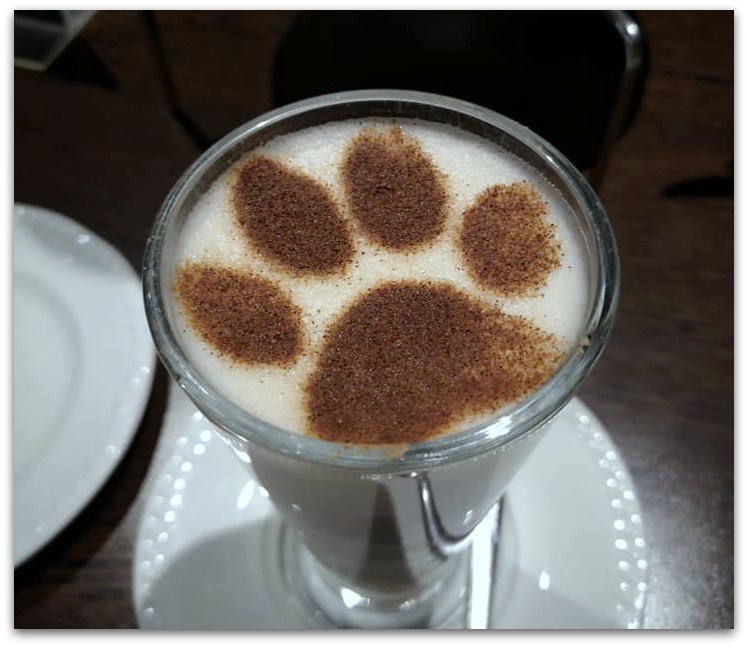 My tween says it was PAWSOME and the best birthday treat. You can see a bit of our visit in our video from the day…
Some points to note. 
You MUST book, you cannot just turn up. They get very busy and are very popular.
Lady Dinah's is situated in a very busy part of London, Bethnal Green, parking is tricky. Public transport is best.
They do have some rules you need to stick to for your visit. Always ask if unsure.