*this is a review post. We were kindly sent an item to review and share about*
If you read our blog, you know that the loves in my life are my cats, my kids, coffee and chocolate. In no particular order.
I am very fortunate that the husband loves good coffee and takes serious pride in making it. He brings me coffee every morning and he enjoys trying out new coffees and making coffee at home. Coffee for him is a source of pride.
So, of course he likes to make the coffee he presents to be drunk, look pretty. I always love it when you go into a coffee shop and they make you a lovely cup of coffee with a beautiful sprinkled picture on it, but I most certainly don't have the skills to create that at home myself, by hand. They practice hard to make their coffee look good. I am not sure I have time for that.
However, you can "cheat" and produce coffee shop worthy looking coffee with a stencil and this one, from Pangolynn on Etsy is perfect for creating a fancy looking coffee to serve up, and enjoy.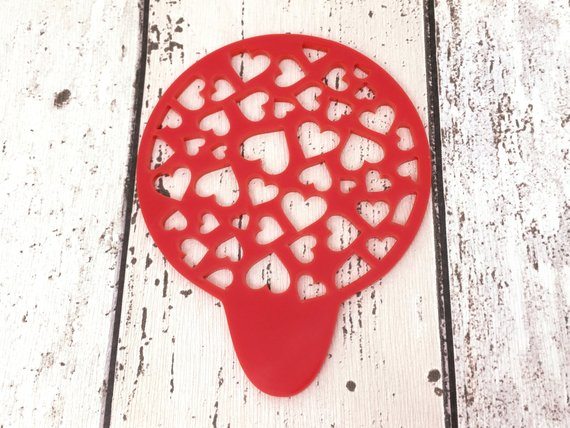 It's easy to use, and basically makes pretty looking frothy coffee or hot chocolate, as my tween would say "totes idiot proof, even you can do it mum" (she's a charmer, isn't she?)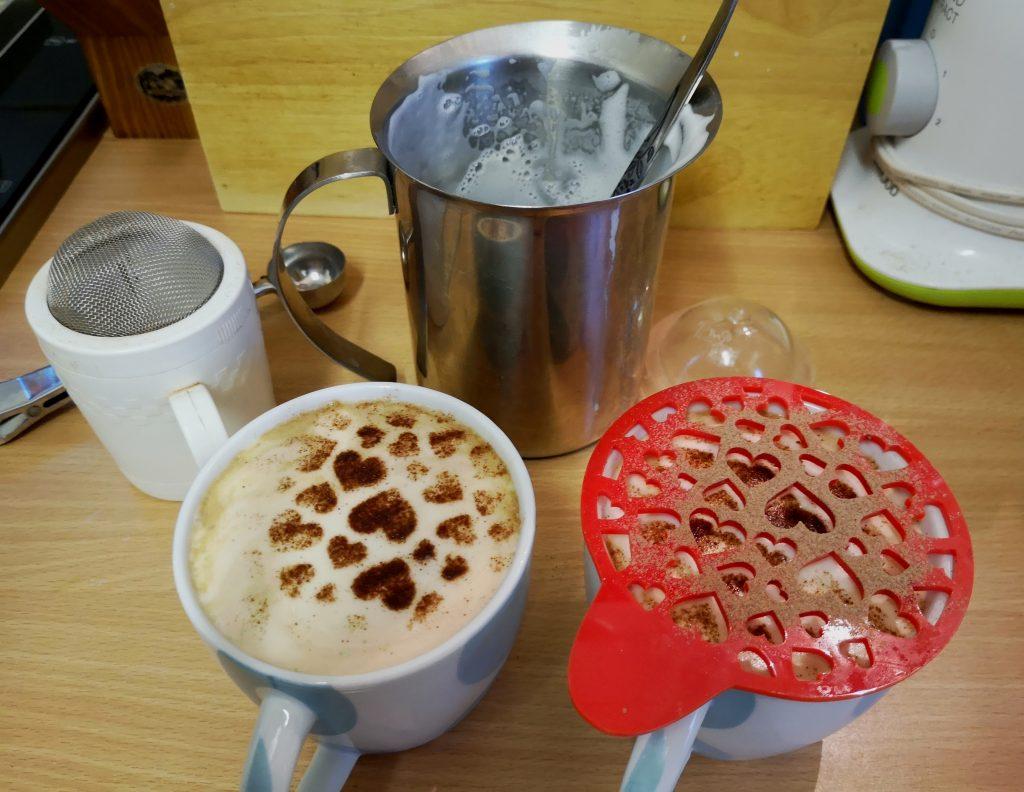 You can even use it with edible glitter, on egg based cocktails too. It's a fun way to pretty up your frothy drink, and perfect for Valentine's Day too. It washes easily and fits on most cups to create a frothy pretty coffee every time.
We love it so much we have a bit of a treat for our readers. We have put together a package of coffee and chocolate with a coffee stencil, for one person to win.
The winner will receive a stencil for their coffee, a box of Green & Blacks chocolate bars and a package of LavAzza coffee.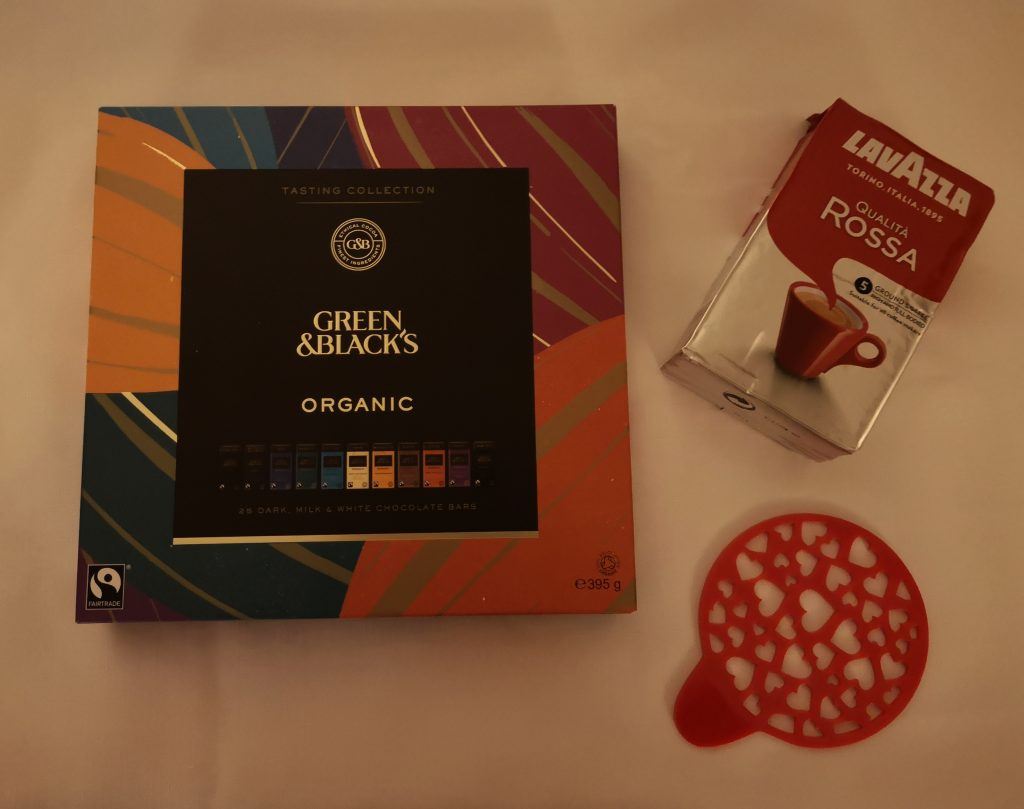 You can't really go wrong with those, can you.
All you need to do is share in the comments how you like your coffee, and then click on the Rafflecopter link to complete your entry. It's as simple as that?
So, what are you waiting for? Coffee is life, right?
A winner will be chosen on the 10th March.
Terms & Conditions
Winners must be over 16. UK entrants only.
Spam entries will be deleted and all entry requirements completed to have a valid entry. 
Winner will be contacted by e mail to organise delivery of their prize. Winner has 28 days to respond then a new winner will be chosen.
Please see our GDPR and privacy information on our blog to understand how we store and use data.
Ends 10th March 2019