*this is a review post, we were kindly sent an item to share about*
Mother's Day in the UK is coming. It's the 31st March if your mum, gran, or someone you call Mum, lives in the UK. It is still a few weeks away, but it will come up fast.
So, we are getting organised in this house with gift ideas, from practical and thoughtful to fun.
I am a bit of a practical person, so I tend to prefer gifts that I can use and find useful. My family are pretty good at catering to that. If you are a practical mum who also likes nice things then this post is for you. If you are looking for something that bit different to give to your mum as a gift or for yourself, then this post may be just what you are looking for…
A visit to the beach for us, is something we all enjoy, but for me personally, and also my kids, sand can be a problem. Sand is great ON the beach, but when it gets on you, and your towels, when you are trying to dry off after a swim, or warm up, or enjoy some sunshine, it can be a pain. Sand gets every where.
Thankfully Tesalate have come up with a pretty nifty concept in sand free towels
to help solve this problem and make going to the beach more practical and easy to manage.
But they are not just sand free, they are also ultra absorbent, they dry fast, are light weight, and perfect for travel and activities where you might want a towel, like yoga.
Their towels are beautiful too, so you get a compact, light, absorbent, and practical towel that looks good too. They wash well and are durable as well.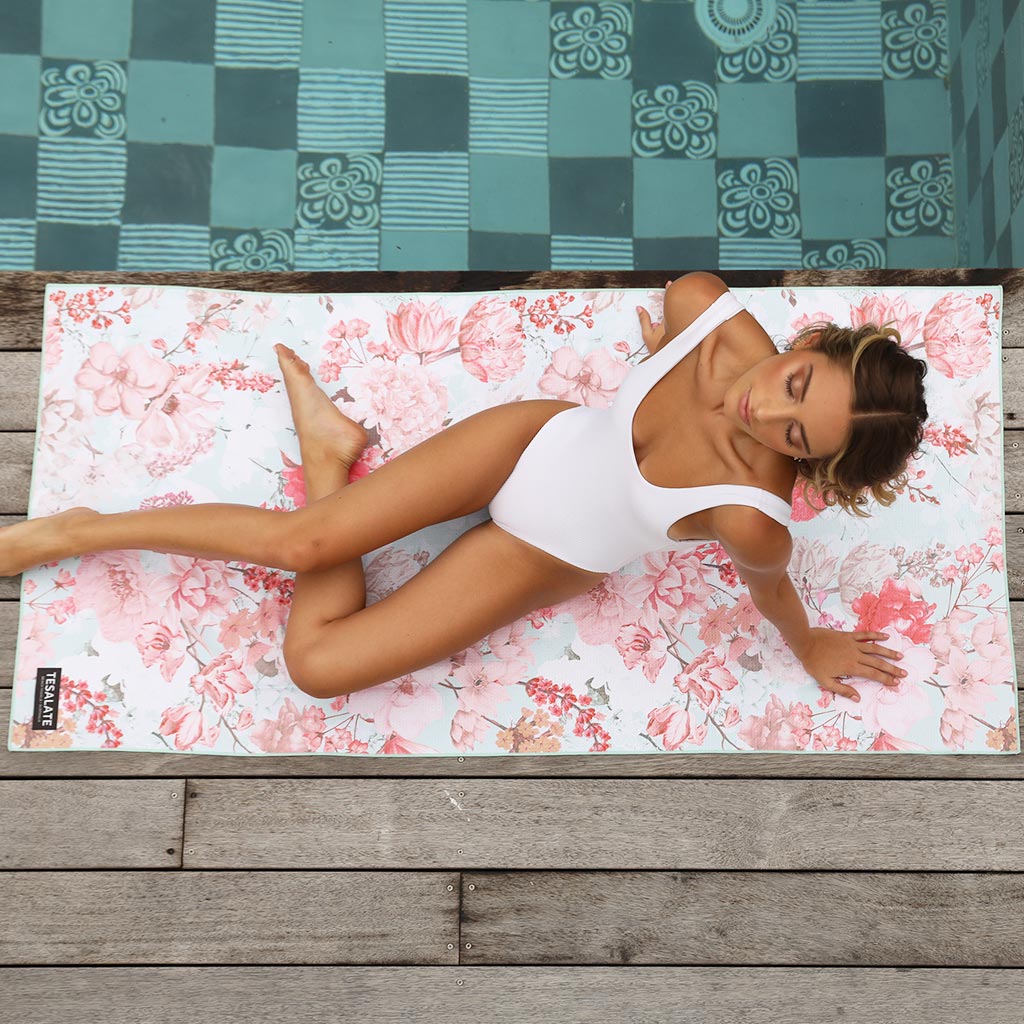 Sand free
AbsorbLite's engineering allows for sand to slip off easily. So you leave the beach at the beach.
Absorbent
We mean ultra absorbent. This baby will retain up to a litre of water. The wetter you get, the better.
Rapid-dry
Engineered to dry in half the time than a regular towel. No more post-dip soggy towels!
Compact & light
No more bulky towels! Our towels are lightweight & roll into a compact size to fit into your tote.
This is the PERFECT gift for a mum who probably has everything, but loves practical stuff. Their towels really are eye catching and worth investing in. They make a trip to the beach much less hassle, and they look really good too.
If you are looking to invest in one of these amazing towels, or a set of them, then we have a discount to get 15% off your purchase using
MADHOUSE15
We also are delighted to say that we have a giveaway to share with our readers too, just in time for Mother's Day.
We have one towel to giveaway to a lucky winner. All you need to do is comment on this post, sharing which towel you would choose from their amazing sand free range of beautiful towels and then click on the link below to complete your entry.
Good luck. We can't wait to choose a winner on the 16th March 2019