*this is a review post, we were kindly sent an item to review and share about*
That well known, but bumbling spy, Johnny English is back. Called out of retirement to save Britain once again, in his own rather haphazard style.
"When a cyber-attack reveals the identity of all active undercover agents in Britain, the country's only hope is called out of retirement. English's new mission is his most critical to date: Dive head first into action to find the mastermind hacker. A man with few skills and analog methods, English must overcome the challenges of modern technology—or his newest mission will become the Secret Service's last."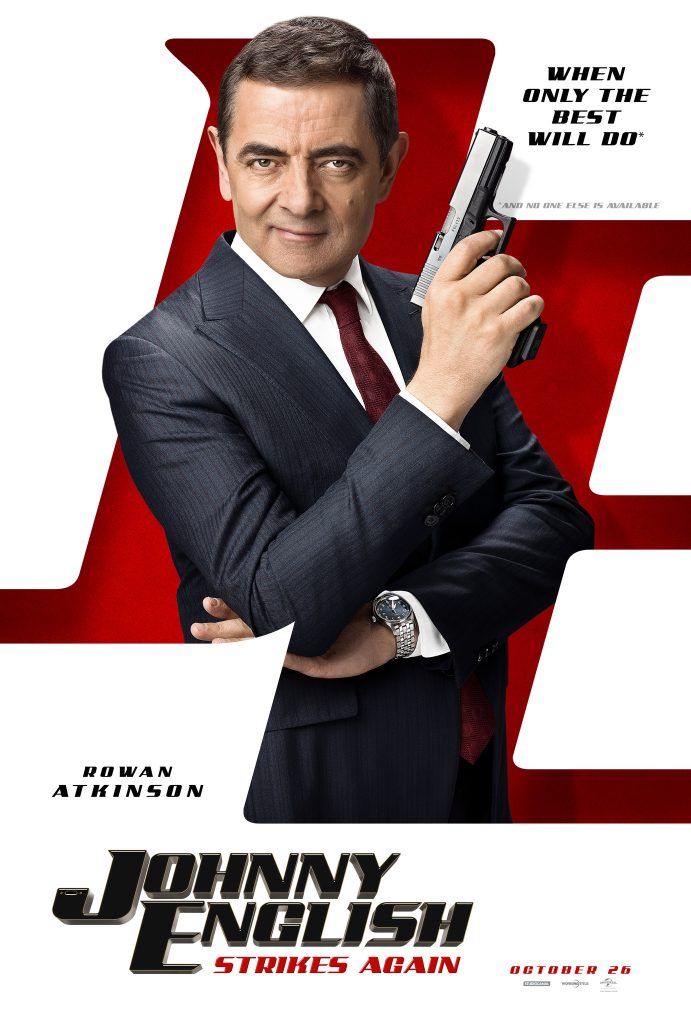 I am a huge fan of Johnny English and this movie doesn't disappoint. You are on the edge of your seat, peering through your fingers wondering what exactly he will do next, and what disasters will befall him and his faithful sidekick Bough as they try to save Britain from peril, and convince the authorities that they really are the only hope.
Rowan Atkinson is Johnny English and he plays the character so well, and once again you will laugh, and also want to cry in despair as you watch the pair fumble through their misadventures but eventually, of course, win the day, as they are meant to, and defeat the nefarious characters determined to bring them and the world down. Johnny English is an old fashioned spy who might not be as suave as James Bond but eventually does get the job done, even if he does cause a little chaos along the way and of course, you want to find out if he gets the girl too. We thoroughly enjoyed watching this latest episode of his epic adventures, and think you will too.
If you are looking for some fun spy humour then we have good news for you.
Today is the day of the release of Johnny English Strikes Again, and you can enjoy the fun and adventure and them win the day, in a precarious way. We won't share any more spoilers. It's definitely worth watching it for yourself and getting your hands on a DVD or Blue-Ray copy. 
We have even better news…
We have Blu Ray cope of the film to giveaway to one lucky reader and Johnny English fan. Either for you to watch and enjoy for yourself, or to give as a gift to someone you know loves his adventures.
All you have to do is comment on this blog post what your secret spy trick would be? What would you use to get yourself out of a life or death situation? Share with us then click on the link to complete your entry.
Johnny English Strikes Again DVD giveaway

Winner will be chosen on the 18th March.
Good luck and happy spying.
Terms & Conditions
No cash prize alternatives
Winners must complete all entry requirements. Spam entries will be deleted and disqualified
Over 18 entries and UK residents only
Please see our GDPR policy for data storage policies and procedures.
Johnny English Strikes Again, available on Digital on 4th Febuary and on Blu-rayTM andDVD on 18th February 2019, from Universal Pictures Home Entertainment.