*this is a review post, I was kindly sent an item to share about*
With Mother's Day around the corner (don't panic, you have a few weeks, to get organised) I have some ideas for practical but also unique gifts for mum, or the person who you call mum, or even to give hints to those who might needs some help.
I like gifts that are different but I also like something that does good. I am always happy to support companies that are giving back, or making a difference, or trying to make the world a better place.
So Critically Endangered Socks would make the perfect gift for me, and if you are someone who wants something practical but that is making a positive impact, or you know someone who would like something like this, then read on.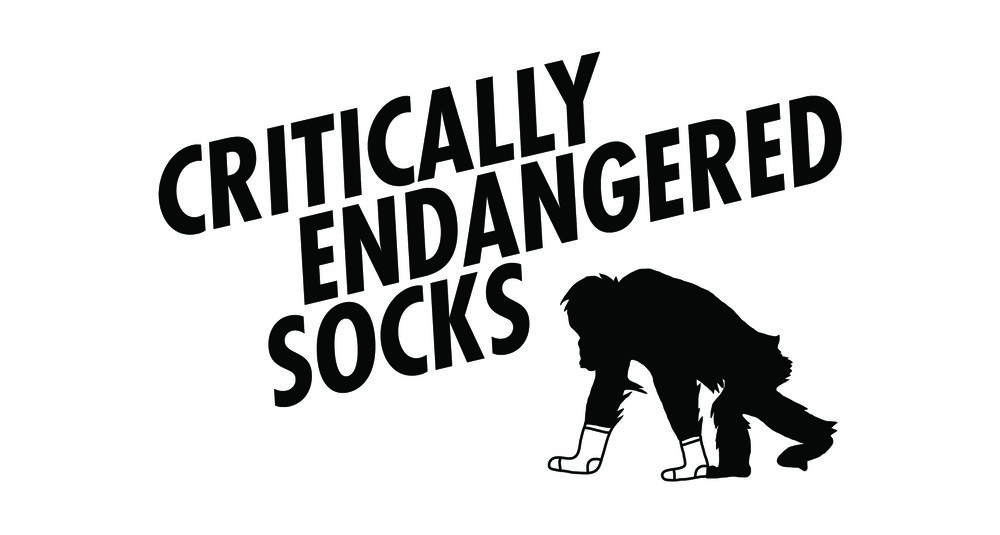 Who are they?
Our story begins in Borneo, home to the world's oldest rainforest and a plethora of critically endangered species. A decade ago, our founder Dom Desmond visited the island's northern jungles and spotted the critically endangered Borneo orangutans in the wild for the first time. Fast-forward ten years and the once lush rainforests have fallen victim to palm oil plantations and illegal logging.
In 2017, Dom returned to Borneo. On witnessing the sites of destruction that the rainforests had become, he met with an NGO called Friends of the National Parks Foundation, who work to protect and restore large areas of primary rainforest simply by purchasing it.
So Dom thought up a company that would go where no company had gone before – using funds from sock sales to help this NGO protect the Borneo rainforest. The idea quickly grew into a company that would support five of the world's most endangered species. And that's how Critically Endangered Socks was born. But it doesn't end there. Our mission is to eventually help every critically endangered animal on the brink of survival by selling the most beautifully crafted, ethical products we can create.
So, as our slogan states, our socks save species. We must act now if we want to rescue some of the earth's most beautiful creatures from the brink of extinction. The simplest way to do that? By wearing your heart on your feet.
This is such a fantastic idea to get behind and you can do that by wearing their socks. Simple really.
I have a small son who is passionate about nature and the damage we are doing to the world, and through him and his love of nature programmes and wildlife learning, I have become very aware of the many animals and spaces that need looking after and so supporting a company like this is something that really appeals to me.
The socks are beautifully made, comfortable, soft and come in a lovely range of colours.
I personally think this is a great cause to support, and a pair of these lovely socks as a practical but thoughtful, and also ethical gift, that is helping to make little steps towards bigger change is the perfect Mother's Day gift.
It's not often I would get excited by being given socks for Mother's Day, but these are socks that would make me happy, and wear.
I have also heard that they are  launching baby socks with the aim to protect some of the world's most critically endangered baby animals. As a mum, that's exciting news. You can find out more on their site, too.