I am NOT a photographer in any shape or form. I do however like taking pictures of the things I see and like and orchids are one of my great loves. I tend to rely on the excellent functions of the rather fancy work phone I have to help me take a decent photo or two, or I will just take photos with my proper camera and every so often takes pictures that please me.
This week, we visited Kew Gardens for their annual orchid display in the Princess Of Wales Conservatory. I have been visiting Kew Gardens for years. We have an annual membership pass, and it's a place we like to spend time enjoying. I will occasionally just jump on a bus and go and sit on a bench in a sunny spot with a book for a couple of hours, but more often than not it's a place for me to go with friends or to take the kids to let off steam and pretend we are not in the middle of suburban London for a few hours, which you can almost do, if you pretend the planes landing and taking off from Heathrow aren't there.
Kew offers so much to enjoy and learn for even someone like me who often can't tell a weed from a rare and endangered plant and I do try to attend their special events when I can.
Their annual orchid festival is always a treat and this year featured the colours and life of Columbia.
I didn't know that Columbia has over 4000 species of orchids, so I learned something new straight away.
I love orchids. They are my favourite flower. I think I mostly like them because they are not an easy flowering plant to have. Unlike my tough and forgiving spider plant, which doesn't seem to mind where it is left to live, and forgives me when I miss a watering or two, orchids are fussy and I currently have two plants that I have managed to get to reflower several times, bases on trial and error, and them letting me know they really like a certain spot in a certain room (no, they don't talk to me, or me them, I am not Prince Charles)
Orchids also remind me of my childhood time in SE Asia, and are exotic and make me think of warm, and not winter ridden London, so a visit to a hot house, in the middle of February when winter is still hurling it's misery at us, to enjoy some colour and exotic flowers is a real treat.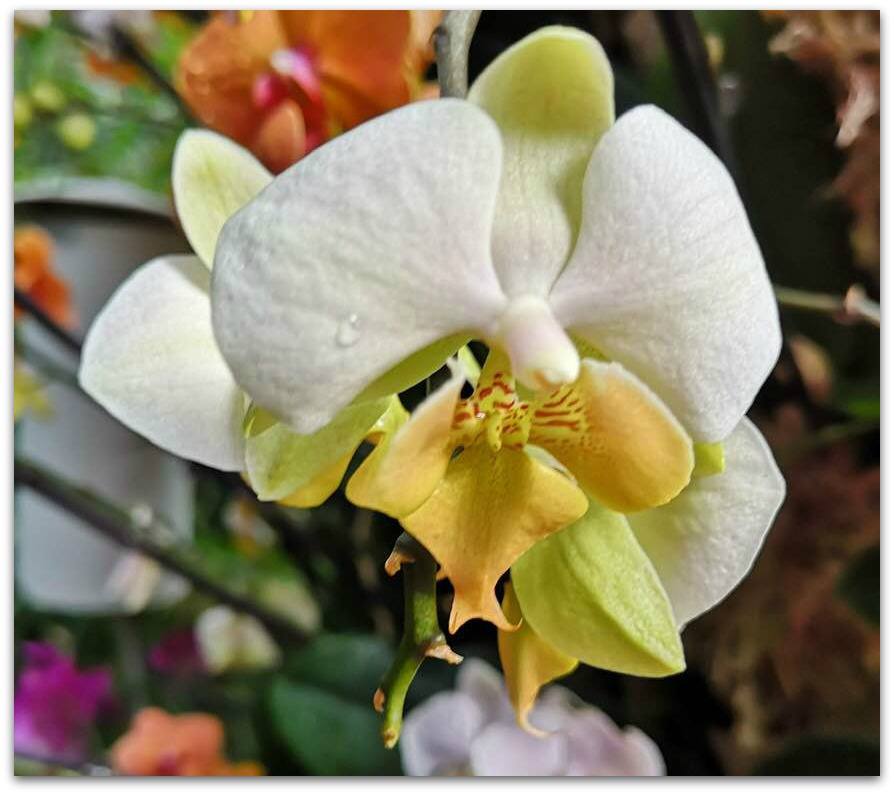 It was an interesting and clever display.
My only reservation is that this year it seemed incredibly busy, with long queues waiting to get in and certain points were very crowded so being able to stop and enjoy the orchids was harder. Next year I will go early, when the doors open and try and be more relaxed.
I took a lot of photos in a rather hurried fashion, trying to capture the colour and life whilst keeping tabs on a small boy who moves far faster than me and has little tolerance for waiting for photos to be taken.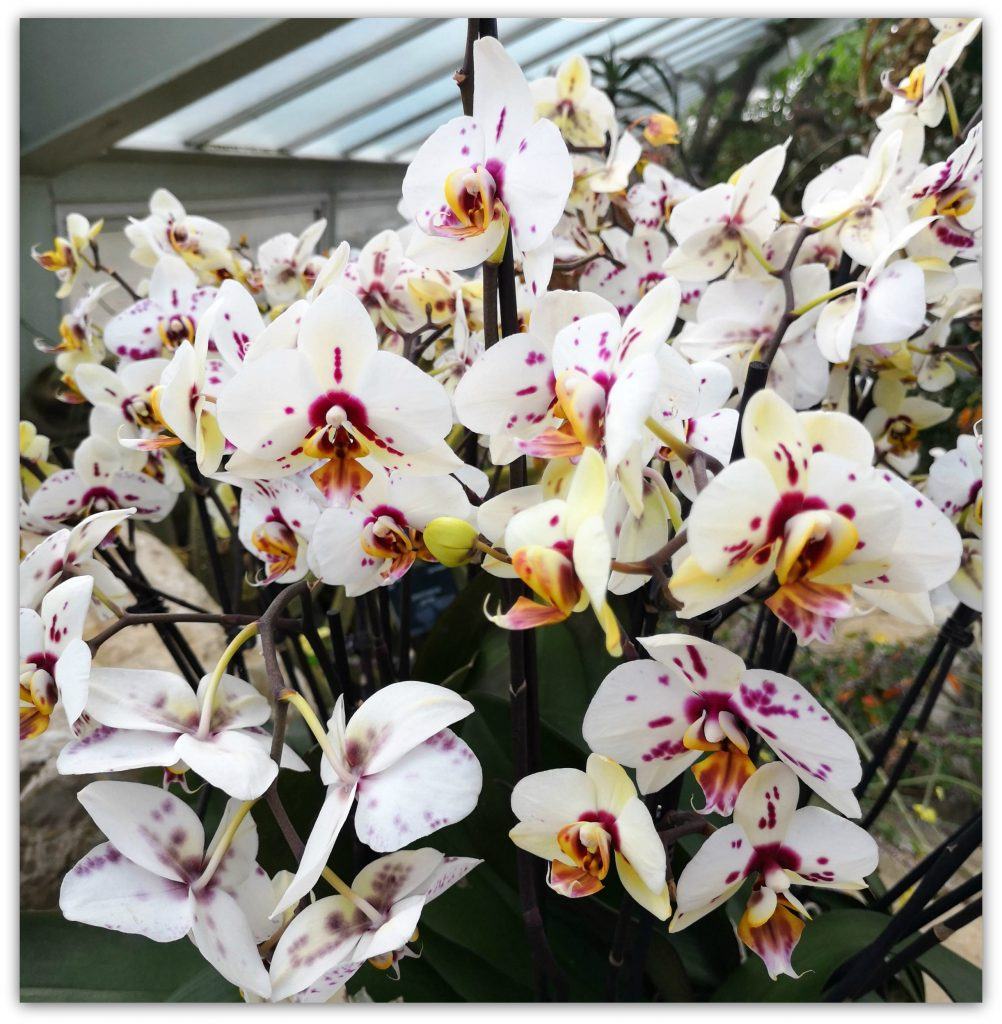 These remind me of butterflies.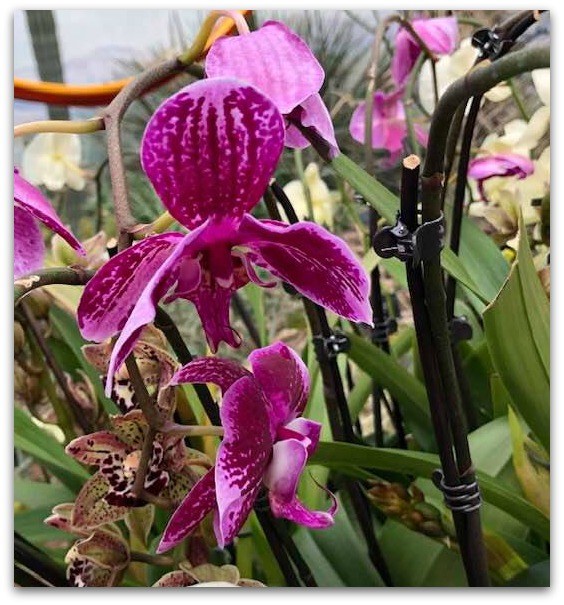 I think orchids look like they have faces, some are of course "prettier" than others but I have never found one that I haven't admired.
I took a lot of photos which I won't bore you with but these at least give an idea of why I love orchids. Their colours, their shape, their unique personalities and because they are so different from other flowers. No orchid looks common or boring.
It's definitely worth a visit to see the orchids at Kew. I will try and plan my trip better next year and probably will go without any small children in tow so I can absorb and enjoy it more slowly!
*This is not a paid or sponsored post. The orchid festival at Kew runs until 10th March 2019. Get there early to avoid queues and plan better than me so you can take as many photos as you like! *