*this is a review post and we were asked if the boy would like to review a t-shirt with his name on it*
My small son isn't really into clothes and fashion, we leave his big sister to manage that, and tell us what we should and shouldn't be wearing, but he does have his own sense of style and knows what he likes. So when Teether asked him if he wanted his own personalised t-shirt, he was delighted.
He's still at an age where I mostly buy his clothes for him, and he will help me choose so I still get some say, but he's his own person, so he does know what he likes, and he's a fan of wearing things that are fun too. He is fairly active and busy and he likes soft, comfy clothes that are practical too.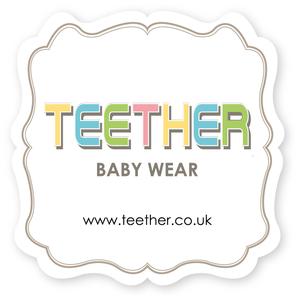 They make unique, fun and beautiful baby and kids clothes, that can be personalised.
Their items are excellent quality, which is important as a mum, I want clothes for my son, who likes to put things through their paces, to be tough, hard wearing, but feel good, and also that wash well.
Price wise, they are good value, you are getting a personalised item and you can make them unique to you with a name or words.
You can work with them to have something made that is perfect for your little one.
As you can see, we have Matthew the Jedi… (light saber was not included, model's own)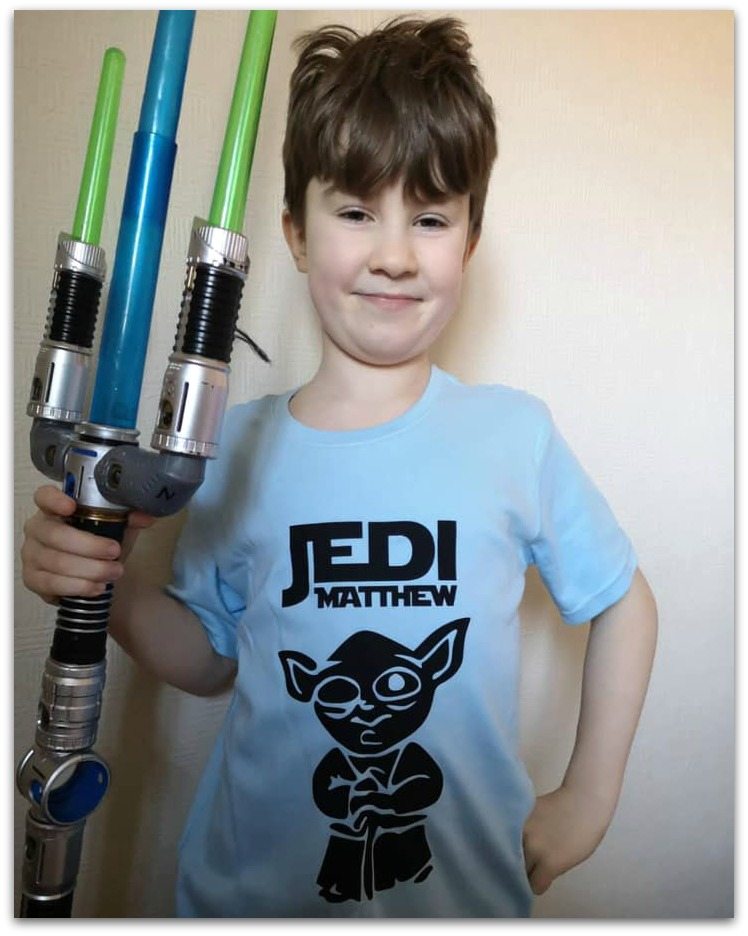 And this one, we felt was brilliant. And pretty much sums up small boys, or at least mine. Always hungry.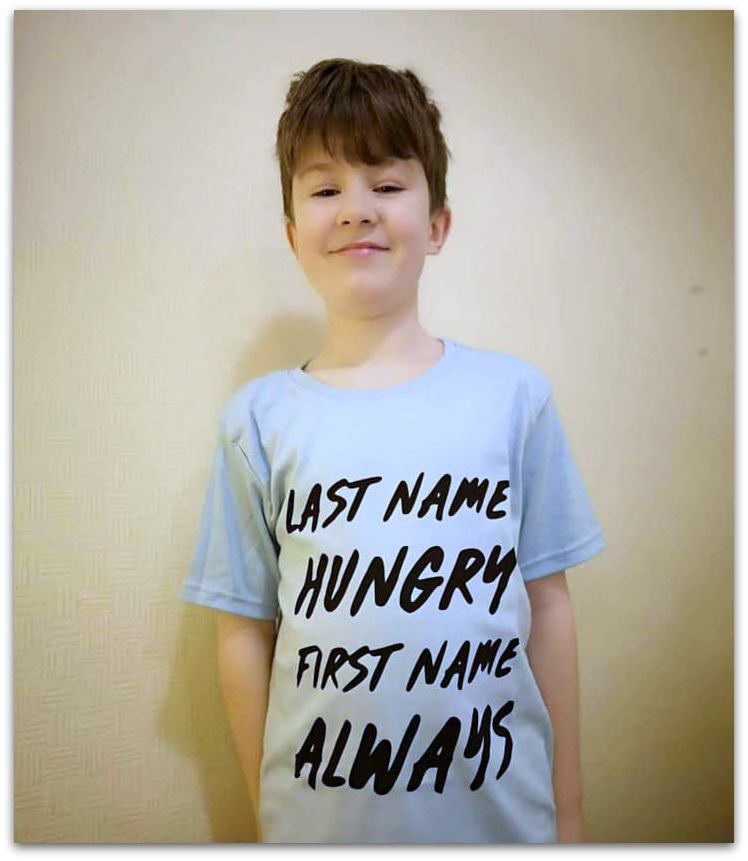 And what small boy doesn't love a bit of Minecraft with their name on it?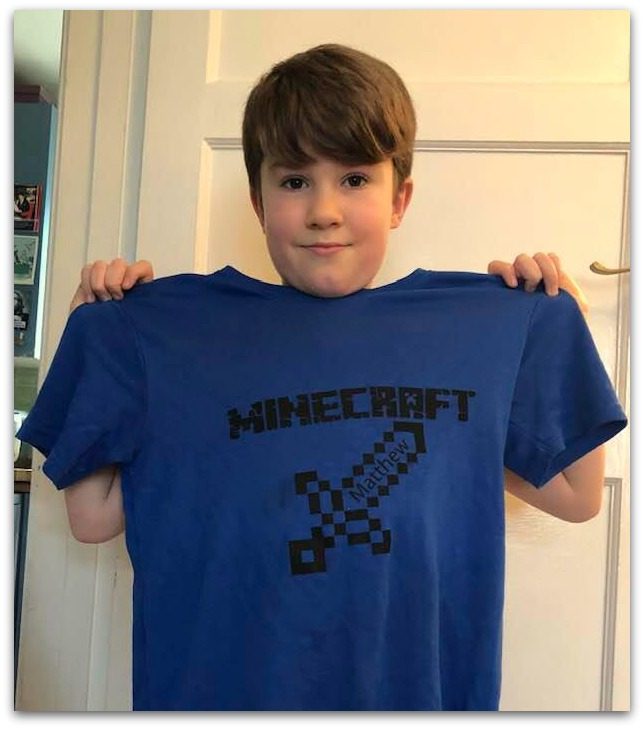 The work on the t shirts is really good quality and professional, and they wear and wash really well (tried and tested, we do that here) and these would make a brilliant gift idea for someone, to give something different, that is personalised.
They have loads of fun items on their site, beyond t shirts, from items for siblings to personalised items for babies, and they have a beautiful christening dress range as well. They also have some brilliant mum shirts, that might be fun for Mother's Day, too.
I have to say that the boy has been delighted  with his shirts and I have been impressed with the quality, design and customer service. The only problem I have now is that he wants to wear them every day, and I just can't wash and dry them fast enough, perhaps he is more demanding than his fashion conscious sister after all?
We would definitely recommend them, as a gift idea, well worth a look to see what clever and fun you could create to be worn.
Kid and mum approved. That's always a win. In fact, that would work well on a t-shirt, wouldn't it?