*this is not a sponsored post, I was not asked to write a review of Vegan Life Live or share about it, but I did work with them to share some information about them for Veganuary and was given tickets to visit the show*

I went Vegan in January this year. For Veganuary. In fact I did six weeks of vegan eating. It was fun, and interesting and I have tried some fantastic and some not so fantastic foods. It has given me some interesting perspectives on the food industry too.
I am currently sometimes vegan/ mostly vegetarian and for some health reasons, I am not fully vegan. (this will be explained at some point, when the time is right, why) but I do enjoy a lot of vegan foods and enjoy experimenting. My family is NOT vegan and I won't put that on them.
However, with a cows milk allergy to manage in our family, a lot of vegan foods work for us.
So a visit to Vegan Life Live was a great way to see what brands are out there, and get some new food ideas.
It was an interesting day, and I did enjoy browsing lots of stalls. The tween and I met an old friend who is vegetarian but also keen to explore vegan, and we landed at the stunning Alexandra palace ready to explore. Although we did eat cake before we started… (and very good vegan cupcakes they were too)
It was busy but we managed to get a lot of looking around done, and found some great new brands, some familiar ones and tried a lot of new things taste-wise.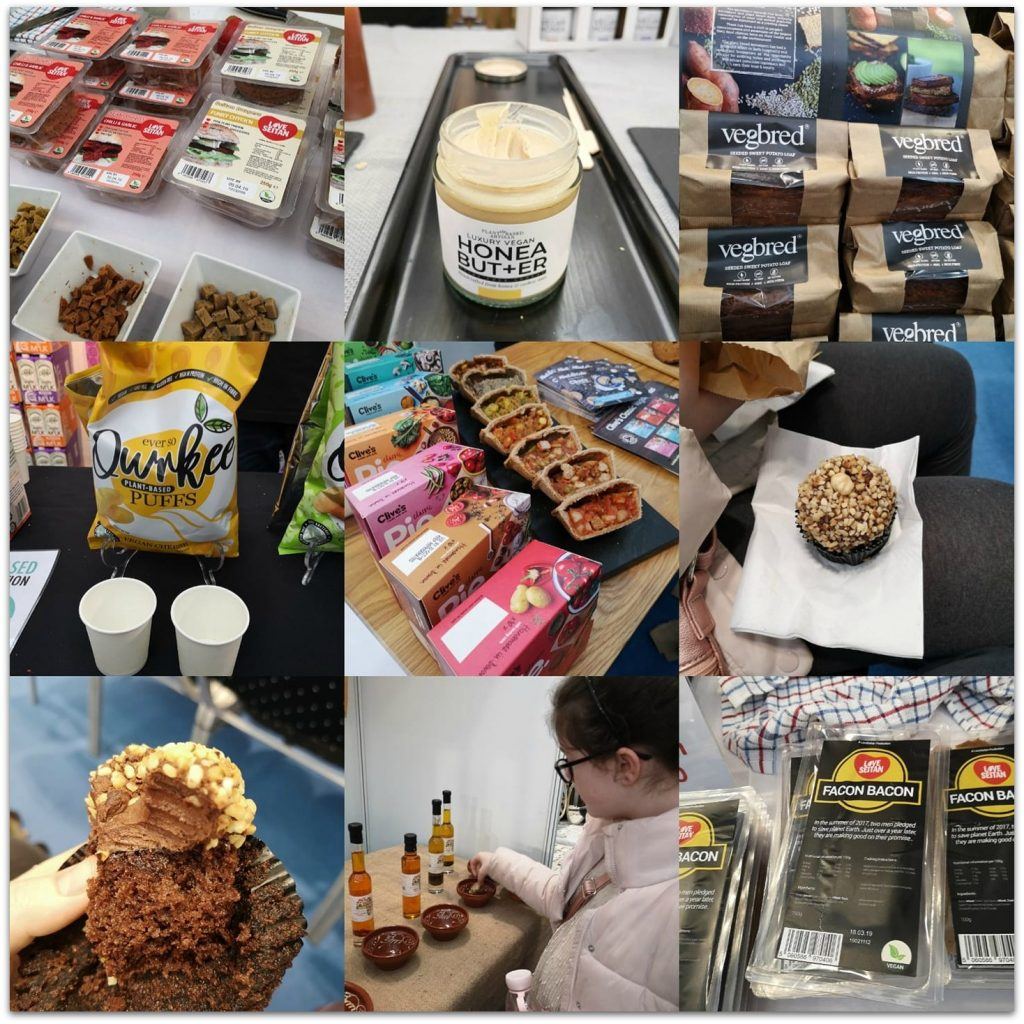 The tween has pretty discerning taste buds so if she approved of something, then I took that as a good sign. She particularly loved the cupcakes and also enjoyed trying seitan for the first time.
There were a lot of brands and companies at the venue, with some impressive products. I always find these events slightly overwhelming after a while, but if you are organised and know what brands you want to try and visit, then it helps.
We enjoyed lunch (the food from the stalls to eat lunch was NOT cheap, but then I think that is standard at most events like this) and we got there early enough to get a table and not queue for food or wait to sit, thanks to the tween's tummy rumbling and her complaining of hunger in good time)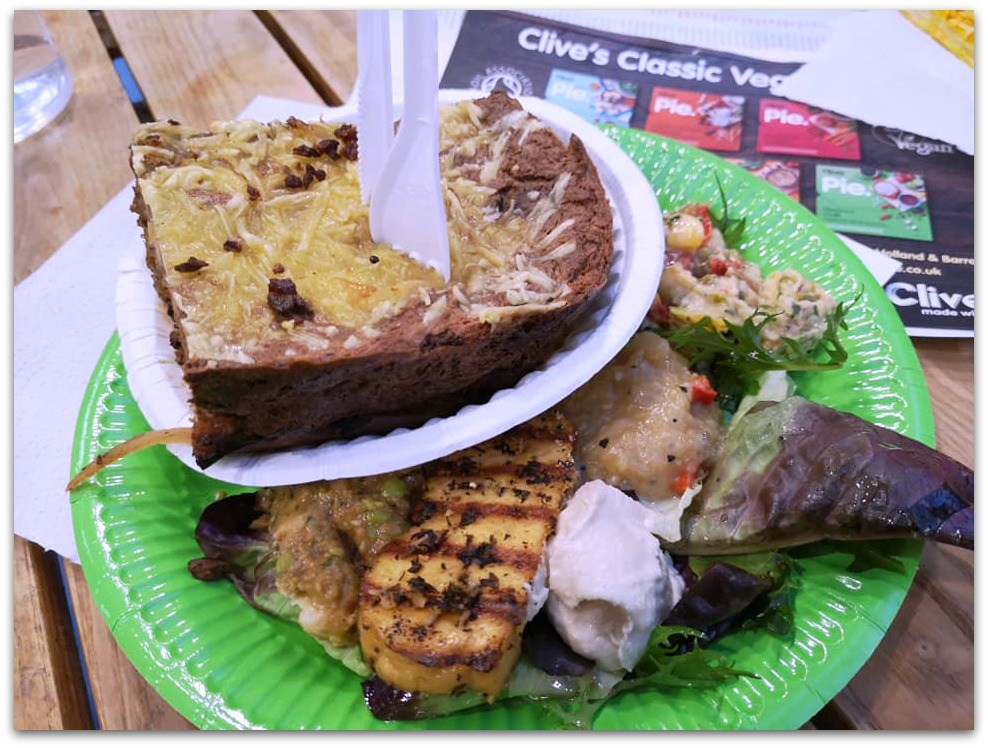 I think for me, one of the other things about the event, was to find some sustainable brands as well as food. I am trying to work on being more eco friendly as a family, so it was good to see brands like Cheeky Wipes and a few skincare brands I like there, too. 
I REALLY REALLY want a set of reusable cutlery, like this. I am already sending big hints to the husband. I also found some great ideas for reducing plastic and helping to make us a bit greener as a family.
There were a couple of niggles about the day, that would make it better for next time. There wasn't much in the way of drinks options, ie coffee, tea, or just water or plain juice, and the water refill station was advertised but was hard to find and ended up being a tap hidden behind a screen. I also think the savoury food meal options were limited, and some of them clearly hadn't bargained on so many people visiting and ran out of some items.
However, all in all it was a fun day, and I learned a lot, met some new people and brands, and had a great time catching up with a friend and spending time with the tween, who admitted that "not all vegan food is awful", so there's a win there too!
We will definitely visit again next year.