*This is a review post. We were kindly sent items to review*
I am always on the look out for fun gift ideas. Quirky items, that make me smile. If you read our blog then you will know we are rather fond of cats, so when we find something we love that might feature cats, we like to share about that. I am also keen to support small local businesses, so finding a product or brand that appeals to me, always makes me happy and I like to share about it here.
Illustrations by Abi have some beautiful and unique items, that we think might appeal to everyone.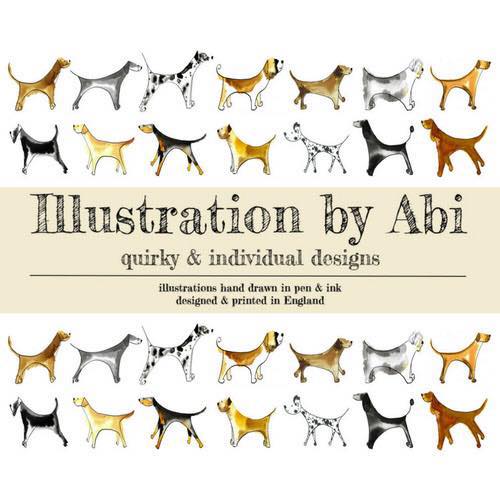 In her own words:
I am an illustrator, artist and product designer from Ashtead in Surrey.
I spend all day in my studio getting messy with dip pens and ink drawing lots and lots of dogs
(and a few cats!) and I have turned them into quirky designs for a range of
stationery, homewares & gifts. Come and have a browse in my shop
I have to say, I am not easy to please but Abi really has some beautiful items, and you can truly see the love and attention to detail she puts into her work. The illustrations are creative and fun.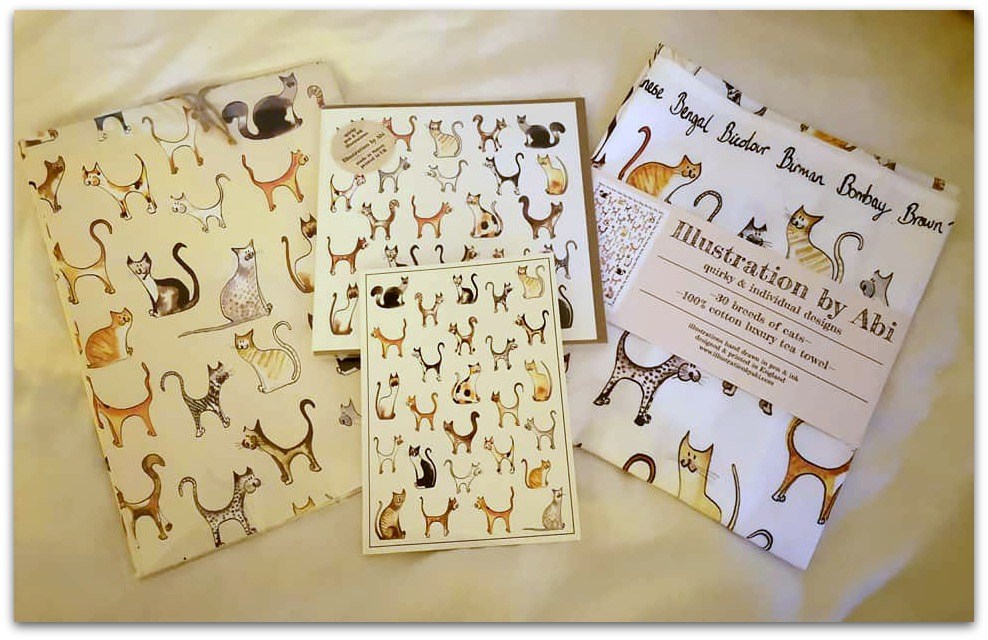 If you have an animal lover, in your life, or are looking for something as a gift, then you may find something just perfect on her Etsy store.
If you looking for a perfect gift item, or something special and a bit different then you definitely need to check out what she creates. I have to say that I find it hard to choose what I like best but her lovely cat range definitely appeals to me.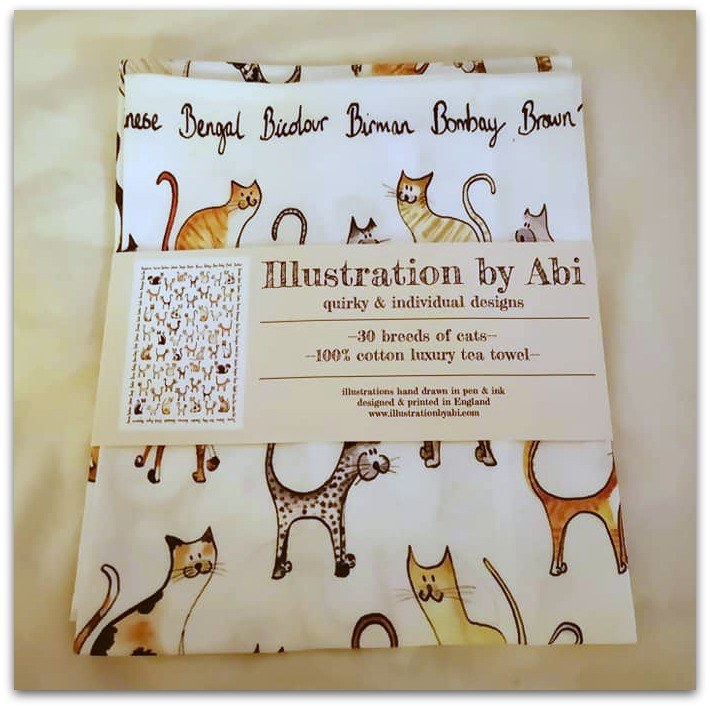 Each item is high quality and well made, and there is a range to choose from, from hand illustrated cards, to tea towels that are just to pretty to dry dishes on, and frankly should be framed.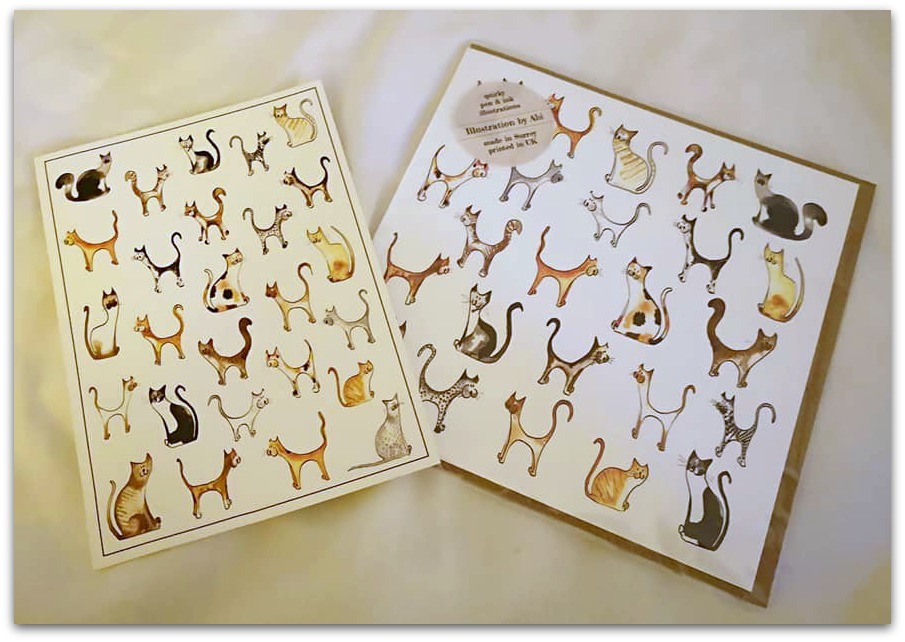 There is also a really lovely range of wrapping paper. 
She also does the most amazing and true to life pet portraits. I am seriously considering getting one done of Layla.
Don't take my word for it, it's worth checking out her work, and having a look at her work. If you are anything like me you will go browse looking for a gift for someone else and end up buying things for yourself, as well. Don't tell me I didn't warn you!