*This is a review post. This post also may contain affiliate links*
Mother's Day is on it's way in the UK and I know my family are planning some special things for me, for the day. I don't really do lots of fuss, or fancy gifts and my family know me well, and know I prefer practical and fun, or slightly on the pampering side of things.
I have been dropping a few hints there and there, but I usually remain prepared to be surprised although they always get things right and I feel loved and spoiled.
I thought I would share some ideas that are practical, fun and interesting. that might be helpful if you are still looking for ideas for a mum in your life.
Treat Yourself 
I do love a bit of pampering, and whilst I don't often find time to relax, these days, as a busy working wife and mum, I do try to get myself a little bit of selfcare time and this lovely Hammam spa set is perfect for giving myself a spat treatment at home.
Take your senses on a voyage to the magic of Morocco and treat yourself to the real Hammam experience with the essentials directly from Morocco. The Hammam ritual leaves you feeling fresh and beautiful from head to toe. Consists of Rhassoul Clay (200g) with Natural Coconut Spoon, Beldi Black Soap with Eucalyptus (200g), Argan Oil (50ml), Kessa Glove (individual). Moroccan Black Soap: A cleansing gel created from saponified olive oil. Enriched with eucalyptus oil to revitalise the senses. Black Soap is used to cleanse and soften the outer skin layers in preparation for exfoliation. Moroccan Rhassoul Clay: The finest clay extracted in Morocco and renowned for its rare properties. The clay is used as a Facial Mask, Cleanser and Shampoo. High in silica and magnesium, the clay absorbs toxins and impurities whilst moisturising skin. (To be used with the coconut spoon provided) * Menara Argan Oil: Rich in Vitamin E, the body oil is used to soften, hydrate and moisturise the nails, hair and nourish the skin. Exfoliating Kessa Glove: A Granular textured glove that effectively removes dead skin cells , toxins and impurities. To be used with Vie Naturals Black Soap. Natural Coconut Spoon: Ethically sourced coconut spoon made from the palm of coconut trees. *It is non advisable to use any other metallic spoon for the clay due to its reactive properties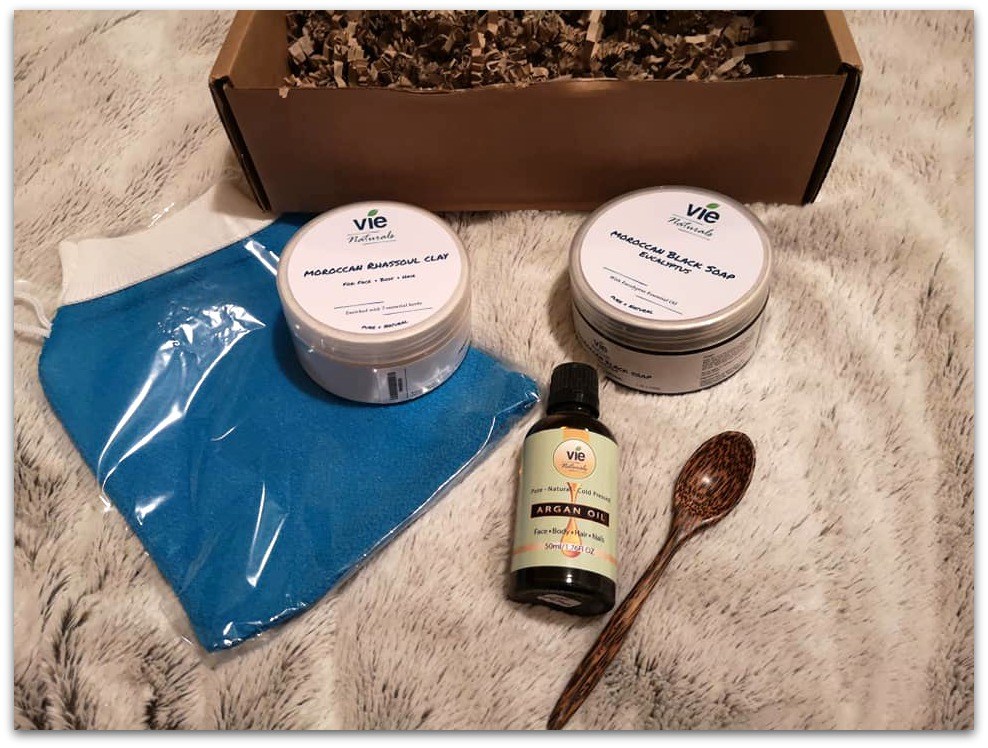 (£19.95 Amazon)
Let's get practical
I commute to work daily, and in the warmer weather, I love to be outside and avoiding public transport, when I can, but unfortunately I am not allowed to cycle any more, due to the knee surgery and issues I have had, so no bikes for me, in the summer weather. However, this rather nifty commuter Scooter is a fun but practical way for me to get about, and to and from work. It's sturdy, but easy to use and light to carry and I can keep up with my kids too, when they are on their scooters or bikes.
Commuting from both a place or work or study has never been easier, they fold down for easy storage, include a carry strap for easy transportation and feature 230mm wheels for speed and comfort. 
Adjustable bars with comfort bar grips
Easy fold system
Extruded lightened fender brake
230mm Front wheel, 180mm Rear wheel (82A)
Abec-7 Bearings
Includes carry strap
Kick stand
Maximum rider weight: 100kg
A good book or two…
I also love reading, and I am always on the look out for something different to read and enjoy, and when I can grab some peace and quiet to enjoy a good book and a cup of coffee.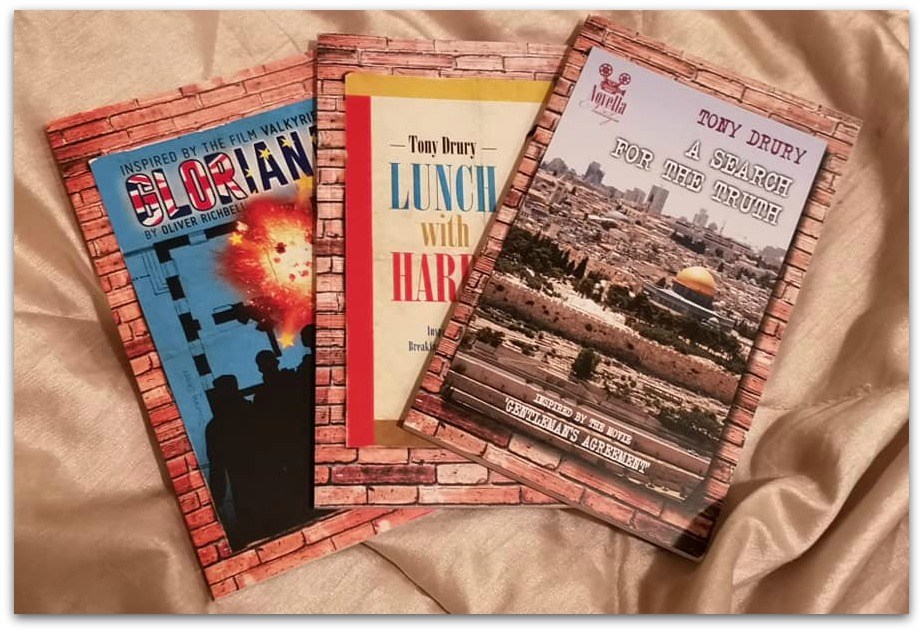 These Novella Nostalgia series are a fun reading idea. Easy and not long reads but well written, they make a great gift idea and available on Amazon.
Currently comprising six short stories, the Novella Nostalgia series takes inspiration from film history. Selecting some of the most renowned films, authors Tony Drury and Oliver Richbell appropriate the narratives with an uncanny 21st century twist.
 'A Search For The Truth', inspired by the movie, 'Gentleman's Agreement'. This novella follows an undergraduate coming to understand anti-Semitism, whilst having to write an explanation of modern Jewish existence, and falling hopelessly in love!
'Lunch with Harry' transfers the classic romance 'Breakfast at Tiffany's' to Regent Street, London in 2016. Audrey Hepburn is recreated in the desirable shape of Dr Ella van Houten who has stood on a man's foot outside Hamleys, the world's oldest toy shop. Ella was imagining that she was Holly Golightly, the character that Hepburn played in one of Hollywood's most romantic films in New York.
In 'Gloriana', dispute resolution lawyer turned author, Oliver Richbell takes from his extensive knowledge of European politics to create a drama inspired by the current socio-political aftermath of Brexit. Taking its theme from the 2008 Tom Cruise film Valkyrie, where conspirers plotted against Adolf Hitler, Richbell's novella tells the tale of those who voted remain plotting in Downing Street with international deals and hopes to kill the Prime Minister. 
All or any of these are perfect gifts, and I would be delighted to be surprised with them, for Mothers' Day. I guess I shall just have to wait and see what my family have in store for me, won't I?