*This is a review piece. We were kindly sent an item to review and share about. All opinions are our own*
My daughter is hitting an age where she wants and has more say in the clothes she wears, and she actually has excellent fashions sense, and in fact, generally dresses in a way that makes me feel that I could be learning from her. She has a keen eye for what's trendy and has started giving me advice. Sometimes she even will be rather pointed in her opinions when she thinks I am wearing something I shouldn't.
She is very girly and loves beautiful things, and she has a couple of very special events coming up in the next few months where she will need to dress up. She is being given an award at a ceremony in early May, and we have a family birthday party to attend that will require being dressed up, and we also have a wedding later this year, to attend. All these things mean she needs a proper outfit to wear. What is a girl to do? Finding something that is suitable in the shops has proved tricky. She's a girl who knows what she wants, but finding that is another matter altogether. She has had party dresses before, but we wanted something that would be a bit more grown up, but also that little bit more special, an investment piece. Her first proper party dress, so to speak. I remember mine, at about the same age as her, and it was fun shopping for it and being able to wear it.
Girls designer dresses are not something we have easily found on the high street, but browsing online, has proved much much more successful and she has found the perfect dress to suit her.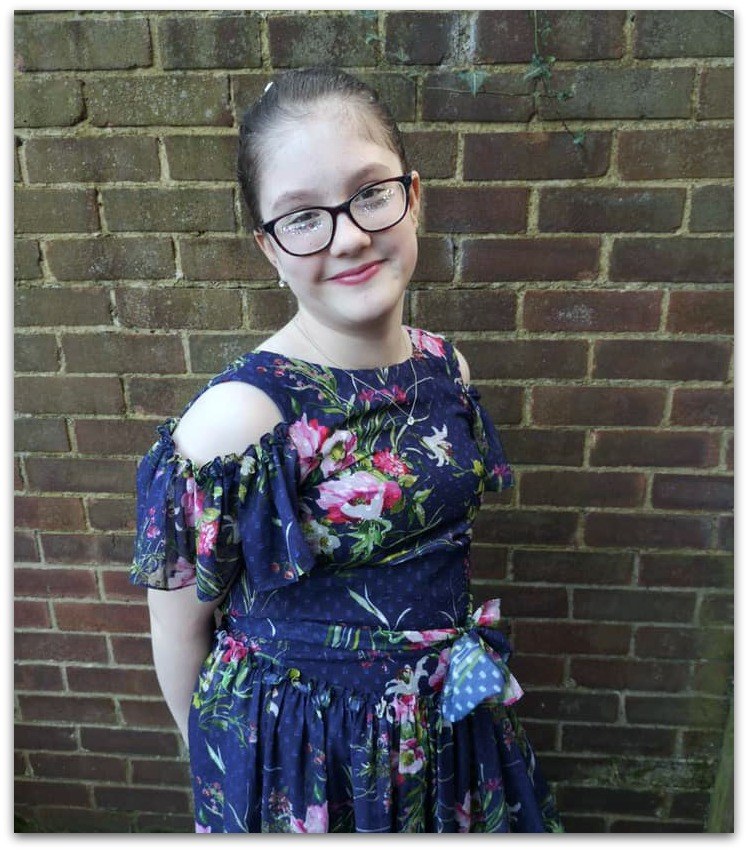 She wanted something pretty and stylish, but I was keen on something that wasn't too adult, just yet. It's hard to balance those. This stunning dress from David Charles is just what we both had in mind.
They make the most stunning designer children's clothes, that are investment pieces, perfect for dressing up for special occasions, parties, weddings, and events. We actually found it really hard to choose because there were so many dresses that were just what she would wear, but we finally narrowed it down, and she opted for a floral dress in a colour she doesn't normally choose but that I thought would work well for summer events and a wedding.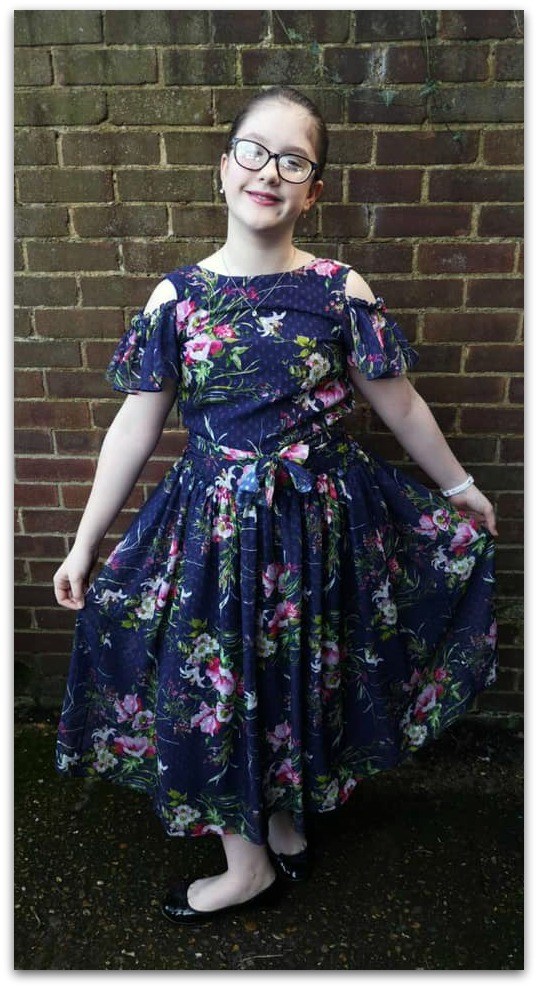 I have to say, when it arrived, I was somewhat jealous, because it is gorgeous. Their customer service is excellent, and the dress arrived beautifully and carefully packaged.
The detail and care in the dress are fantastic, and it is so well made and excellent quality. From the lining to the stitching to the little attention to details like the ruffles and the sleeves make it a dress that mum is happy to buy, and a certain daughter delighted to wear.

It's just what we had in mind. And if you are the mum of a tween or teenage girl then you know that for mum and daughter to be happy with a dress, is not an easy task. She loves it, and she is already excited to wear it to her events. It's such a beautiful dress it doesn't really need many accessories to be able to carry it off. It works for all occasions. I almost wish I could borrow it myself.
Now, the only problem I have is wondering how on earth my little girl got so grown up looking, oh and apparently she needs new shoes, to go with her dress too…