*This is a review post. We were kindly sent an item to share about*
When I was a child, my mum taught me how to press flowers using heavy books and kitchen paper. She also bought me a flower press. I think everyone had one, with leaves and screws to press flowers and plants. It's a classic childhood activity.
But when I say old school, I only mean sort of because this rather nifty flower press from My Living World takes a lot of the work and wait out of pressing flowers the traditional way, and means you can pretty much have instant pressed flowers. That is a bit clever I think.
A really fun and clever way to enjoy using flowers and plants in craft, but without the faffing and waiting for the flower press to have done its job, like I remember having to do when I was a child.
This Instant Flower Press from Interplay is "pretty cool" as my kids say.
"Press and dry beautiful flowers in seconds using a microwave with the My Living World Instant Flower Press. Preserve flowers, leaves and other interesting plants you may find in your garden! Press them and add them to greetings cards, stationery and pictures, you are limited only to your imagination."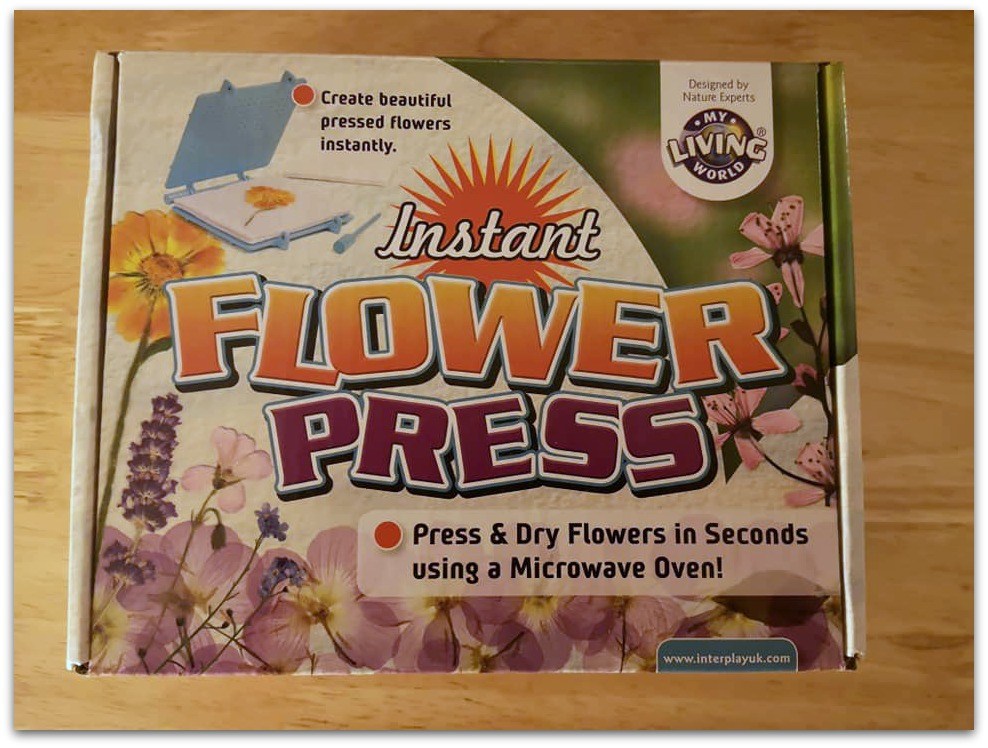 It works on the same principle as a flower press in that you pick your flowers or plants and put them in the press, but instead of the sitting around for days waiting for it to dry them out you can "zap them" (again, my small son) and voila, you have pressed flowers. You just need water and a microwave and you are good to go. Homemade crafts and cards with real flowers are so pretty and extra special, and this makes it much easier to do that!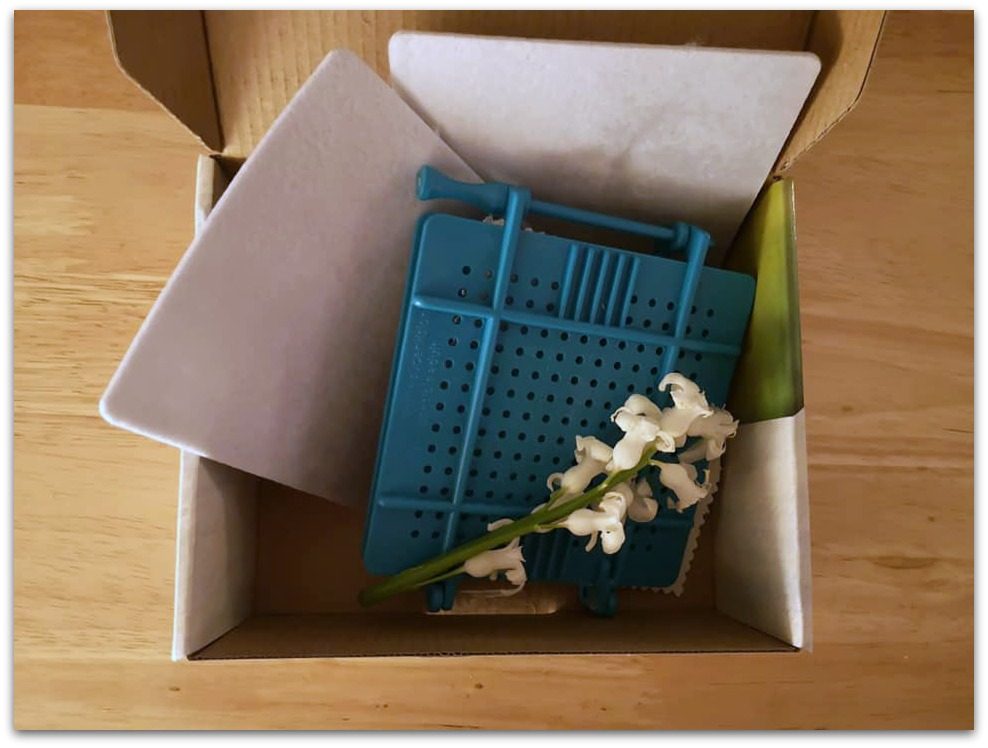 There is a small level of supervision required because the flower press is used in a microwave but it is a fun and easy way to produce pressed flowers.

It works really well and does really dry the flowers out quickly and efficiently. I remember as a child putting some flowers in the press and leaving them in the airing cupboard and going back to check on them so often my mum had to tell me to stop, this does take the wait out of that, if you want to have a quicker craft.
This would make a fun gift for someone too, for some fun crafting and creating with flowers and plants and it's a great homeschool or educational tool too.