*This is a review post. I was kindly sent along to enjoy an afternoon courtesy of Red Letter Days and Hotel Chocolat*
If you are looking for something fun, and a bit different for Mother's Day, for your mum, or the person who is mum to you, or even as an idea to hint to the ones who love you, to treat you to, and chocolate is life and love for them, then you may want to read on.
I love chocolate, and enjoy eating it, cooking with it, trying out new tastes, and I am also interested in how it's made, and I prefer to enjoy good quality chocolate that has been sourced in ways that mean the people who are providing it's ingredients are being fairly paid and looked after.
So a Red Letter Days  Chocolate Tasting Adventure in London was right up my street, and a perfect way to spend an afternoon, courtesy of Hotel Chocolat.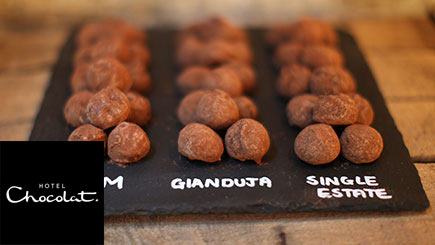 An ideal experience for a true lover of all things chocolate, visit Hotel Chocolat at a choice of great locations UK wide, for a unique and exciting adventure in the world of chocolate. With guidance from an in-house expert, gain inside knowledge and tasting tips, including how and when to taste. Also get to know the nuances of flavour, texture and factors such as cocoa, terroir and conching time. Alongside the technical terms, you'll get a chance to taste the delicious stuff as well. Accompanied by a glass of Prosecco, work through an impressive 13 chocolates with different qualities, learning as you taste. At the end of the session take home a goody bag, as well as receiving an exclusive 10 percent discount on any purchases made.
In a NutshellLearn the key to the chocolate tasting
Taste 13 chocolates with a glass of Prosecco
Take home a Hotel Chocolat goody bag
Three locations in London and Leeds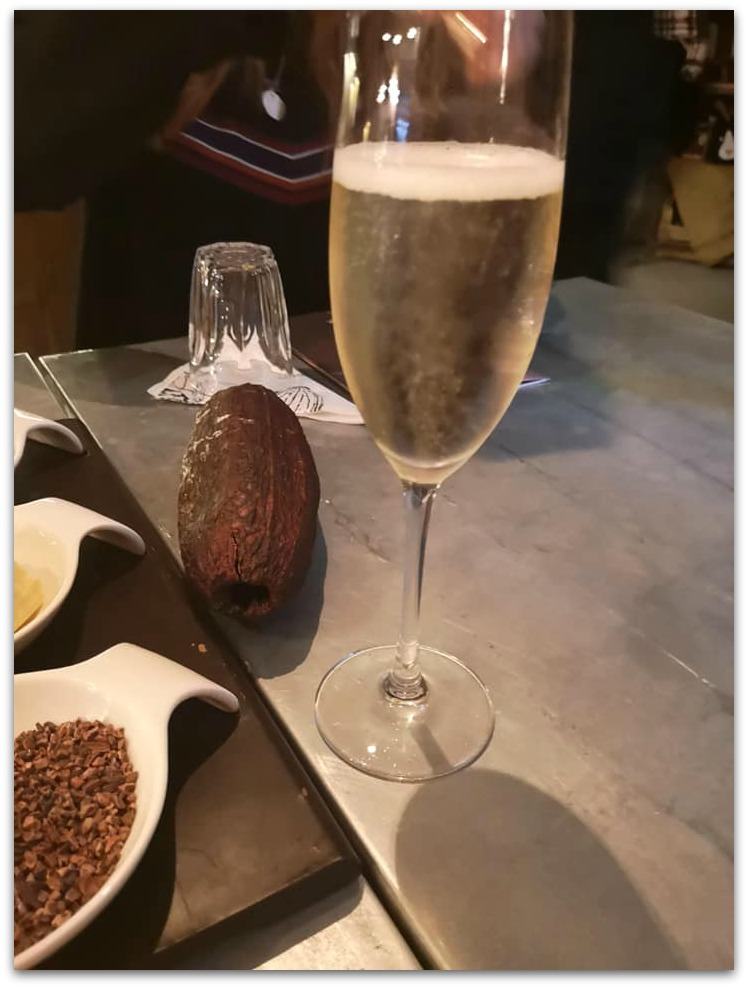 You are greeted with prosecco, a perfect way to start a session, I think.
I have to say, spending an afternoon learning about chocolate, with a company that is passionate about making good quality products and working to source ethical chocolate is frankly, the perfect gift for me. I thoroughly enjoyed the time, and it wasn't just all about tasting the chocolate, although that was pretty good too.
It was incredibly educational and fun, and we learned about how chocolate is made, the different types, what it tastes like and why, as well as where it is sourced and produced.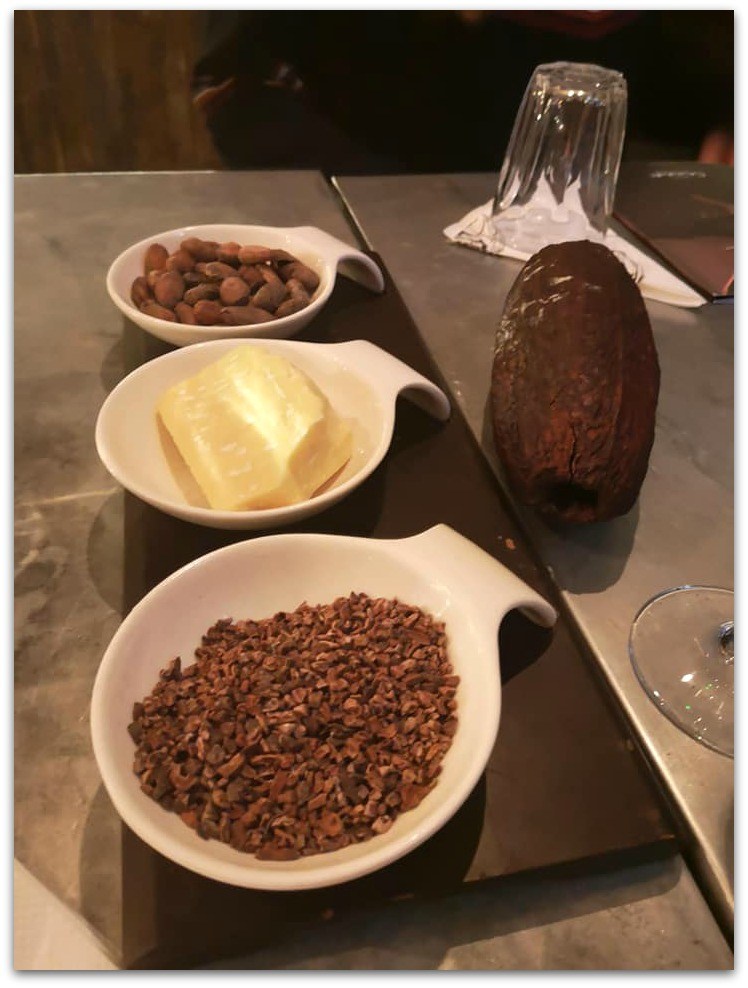 The staff running the afternoon are passionate about their jobs and clearly love chocolate and what they do, which makes the course so much more fun and enjoyable (although I don't know why you would want to work with chocolate if you didn't actually like it?) and you come away from the afternoon feeling like you have been indulged and treated but also having learned a lot too. Also included is a goody bag to take away, which is a nice added touch too. Perfect for topping up your chocolate high.
This really is the perfect way to spend a few hours and a lovely gift idea. So, if you are really stuck for something to treat mum to, then I think you may need to send her on a chocolate tasting adventure. I am pretty sure it's something that will be appreciated.
Their site is easy to use, and it's a good value for money gift, for something different but special.
So, don't say I haven't given you a good idea to treat Mum, you can't really go wrong with some chocolate tasting.